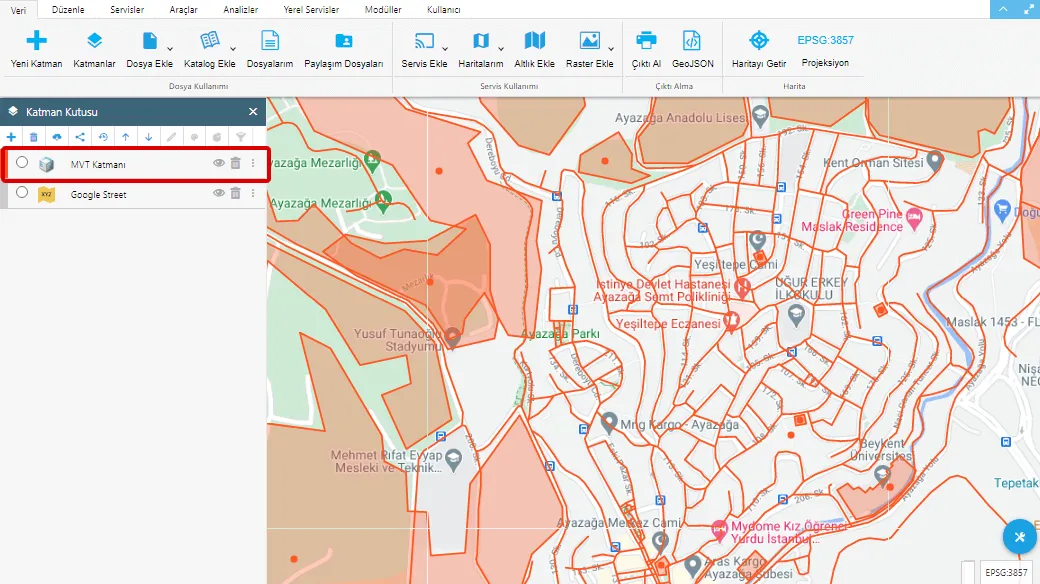 Admin
10.03.2020
Kategori : WEB GIS Education Documents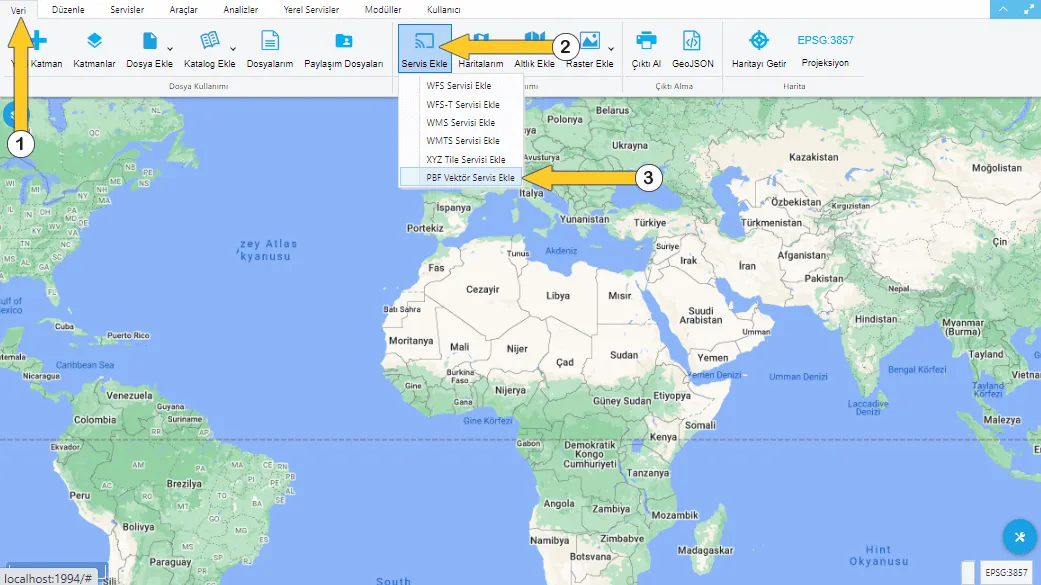 GISLayer Software presents vector data in the form of XYZ, as in the principles of tiling. Therefore, instead of embedding all vector data in the map, it is decided according to the map extent and the zoom level which of the vector data, classified according to the XYZ tiling pirinciple, should be drawn. This results in a higher performance than loading all data on the map. Such a method has been developed because performance and time are valuable in online transactions. Other advantages of the method are; to be able to get information from vector data on the map, to access their geometry and to change the appearance styles.
Step 1: Access the Add Vector Tile Service Panel
Adding Vector Tile Service in the GISLayer Software can be performed by clicking on the "Add Vector Tile Service" button in the "Add Service" drop-down list under the " Data" tab.
The following screenshot shows the process steps in numerical order.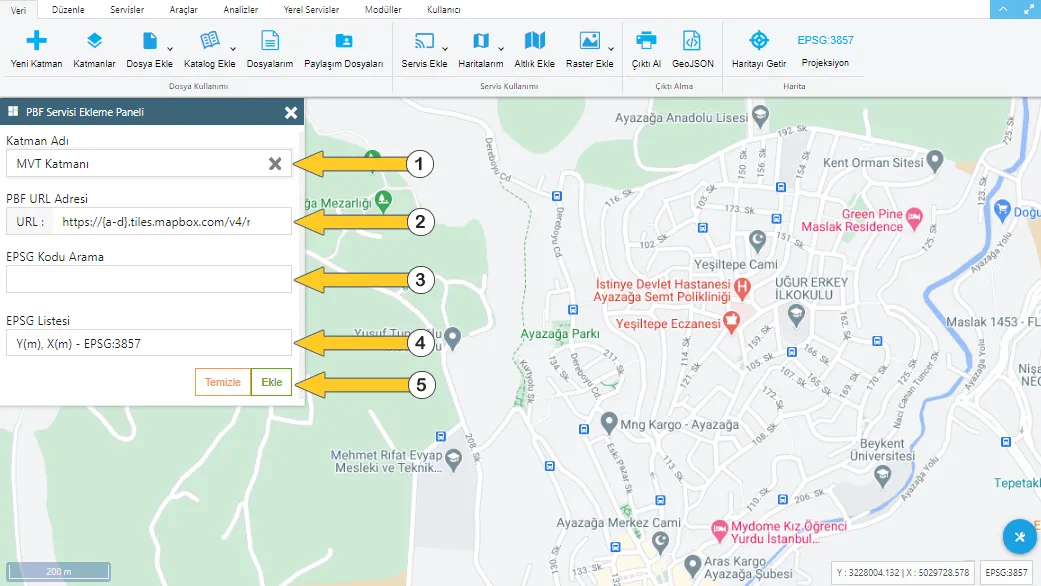 Step 2:Providing Vector Tile Service Information
In GISLayer Software Add PBF Service Panel has some fields that the users need to fill in. If we briefly describe these fields that need to be filled;
Layer Name: You can set the name by which the service is displayed in the Layer Box.
PBF Tile Url Address: Enter the URL address of the service provider (required) It is the same logic as Add XYZ Tile Service Url.
EPSG Code Search: If a projection system is available it is filled in here.
EPSG List: The projection systems that can be selected are listed and one of them is selected.
Add: Use to add the PBF Tile Service to the map
The fields that we have defined above in the Add PBF Tile Service Panel are shown in the screenshot below.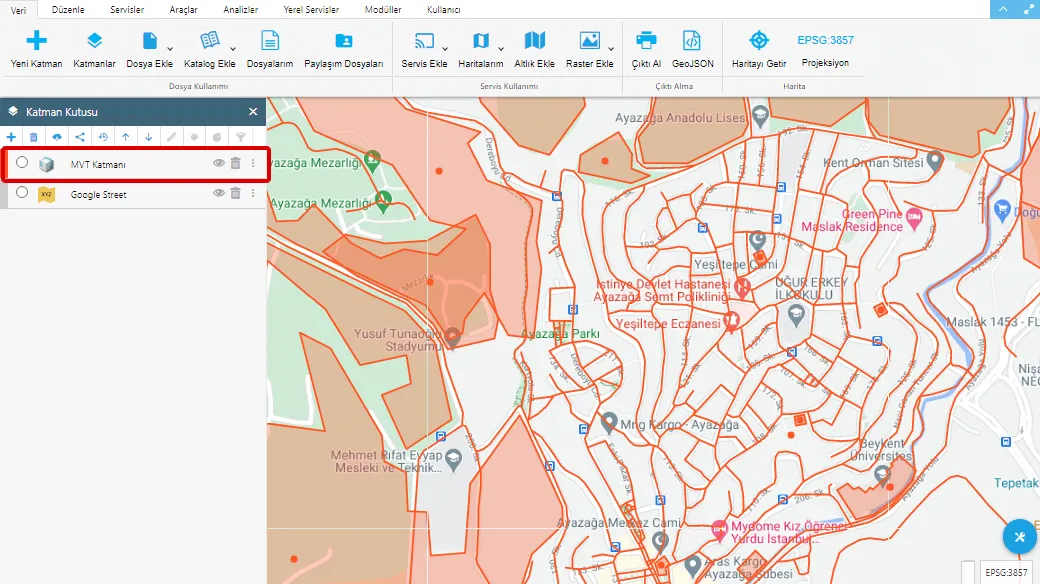 Step 3: Adding and Viewing Vector Tile Service
After filling in the required fields in the Add PBF Tile Service Panel and clicking the Add button PBF Vector Tile Service is added to the Layer Box and displayed on the map.
The following screenshot shows the result view.