Admin
10.03.2020
Category : WEB GIS Education Documents
You can convert between coordinate systems in GISLayer software. To access the coordinate converter panel, the 'Converter' button in the 'Tools' menu is clicked.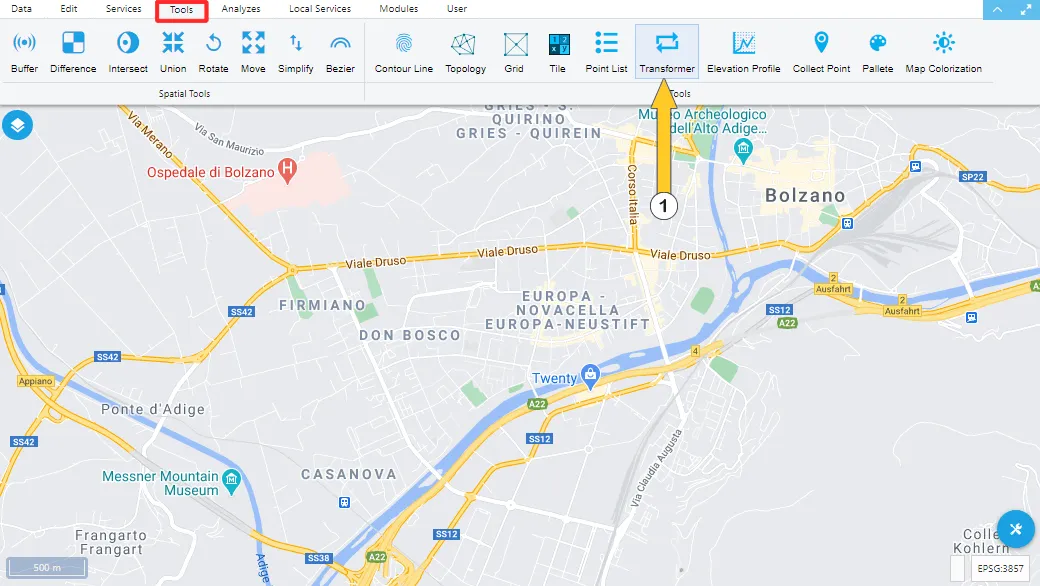 Conversion possible in two different ways.
Creating a point through the layer

Collecting points on the map
1. Coordinate Conversion from Layer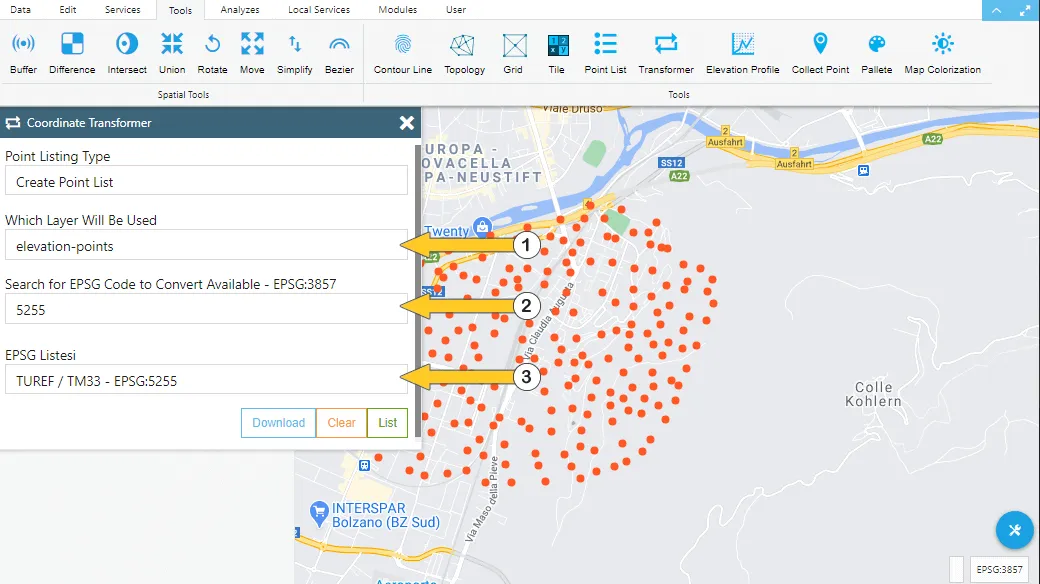 Options in the panel that opens:
Layer to convert

Coordinate System Search

Choosing a Coordinate System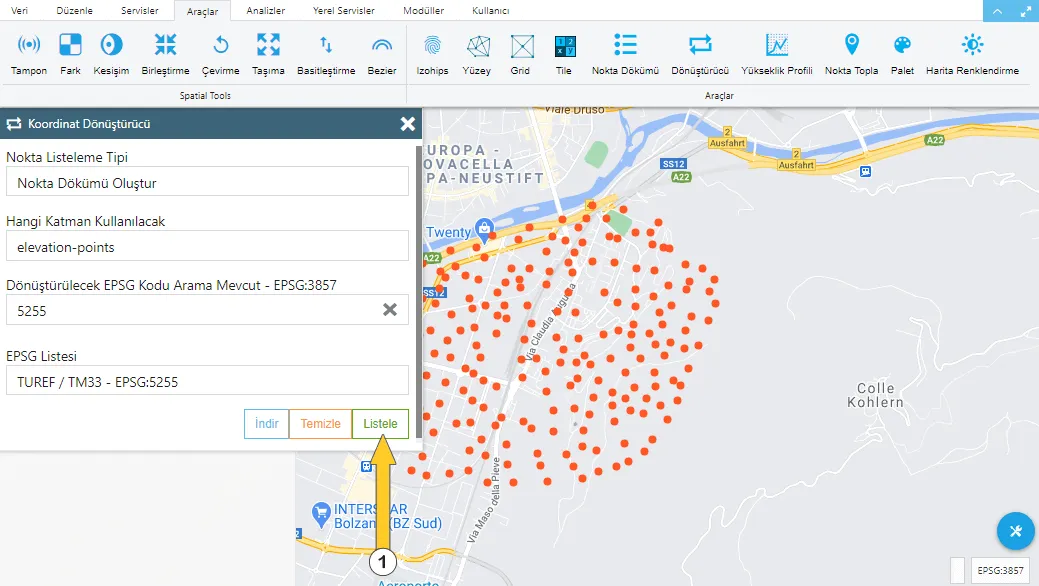 After selecting the relevant settings, the 'List' button is clicked.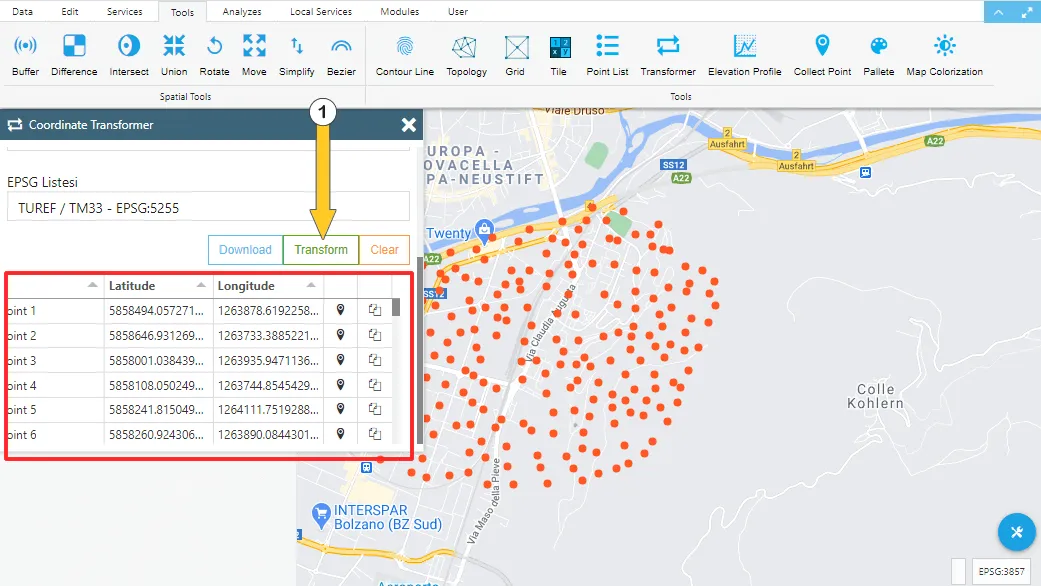 The points within the layer are listed in the opened panel. Coordinate conversion is completed with the Convert button.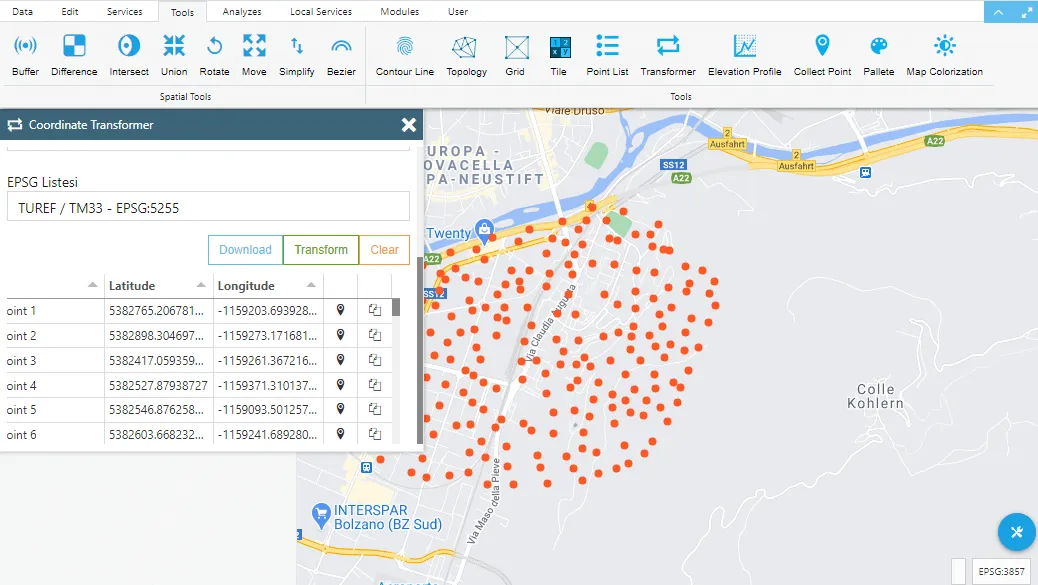 2. Point Collection on the Map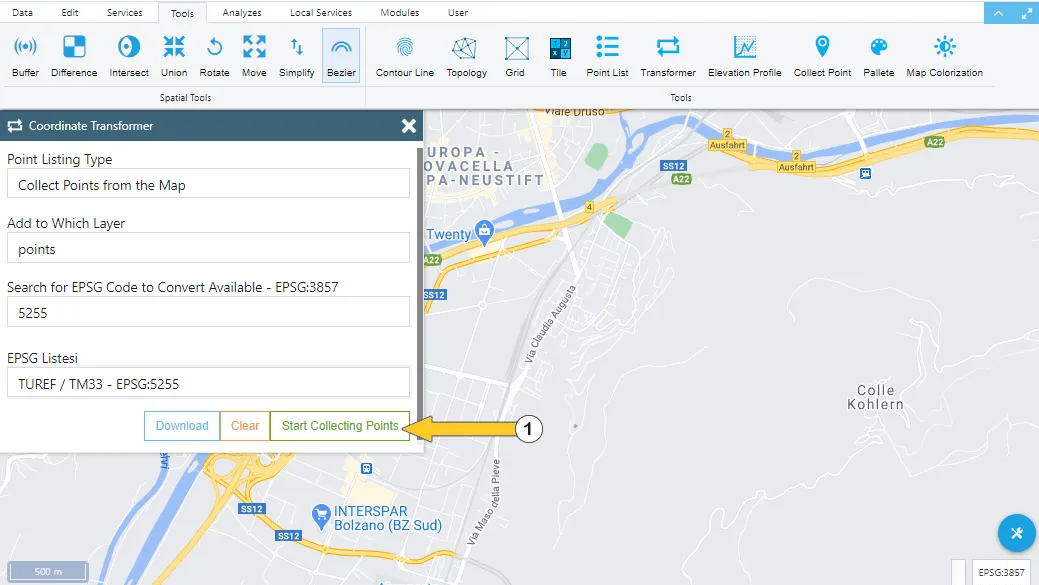 After selecting the point collection method from the map, the layer to be added is selected. Then, points are collected from the map with the "Start Point Collection" option. The coordinate system to be converted is selected.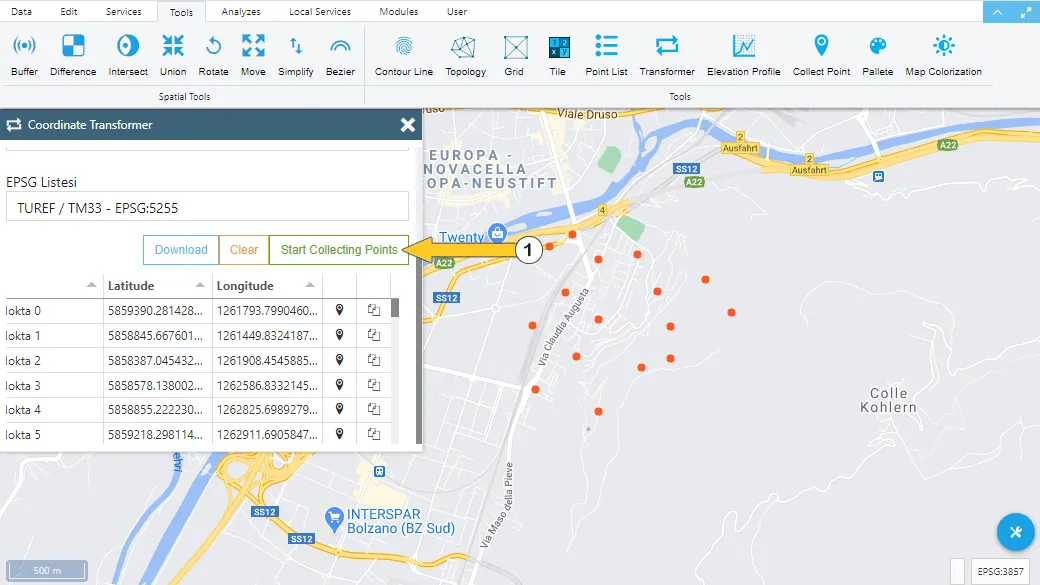 The points collected are listed in the lower table. Easily convert coordinates with the Convert button.