Admin
10.03.2020
Category : WEB GIS Education Documents
You have a GISMoney to use some features in GISLayer. You can display your GISMoney on the system.
Step 1: Display GISMoney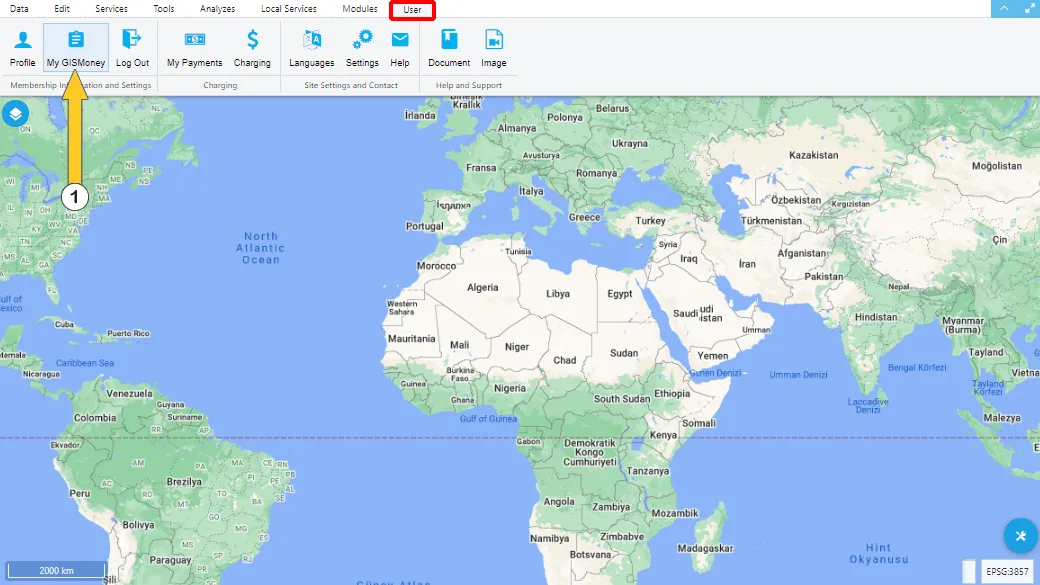 Login is required for GISMoney control. If logged in, press the "My GISMoney " button on the "User" top menu to display your GISMoney. You can see your authorizations and available GISMoney in the panel that opens.