Admin
10.03.2020
Category : WEB GIS Education Documents
Maps shared with everyone in the GISLayer system can be listed. To open the list, click on the 'Show My Current Maps' button in the 'My Maps' section in the 'Data' top menu.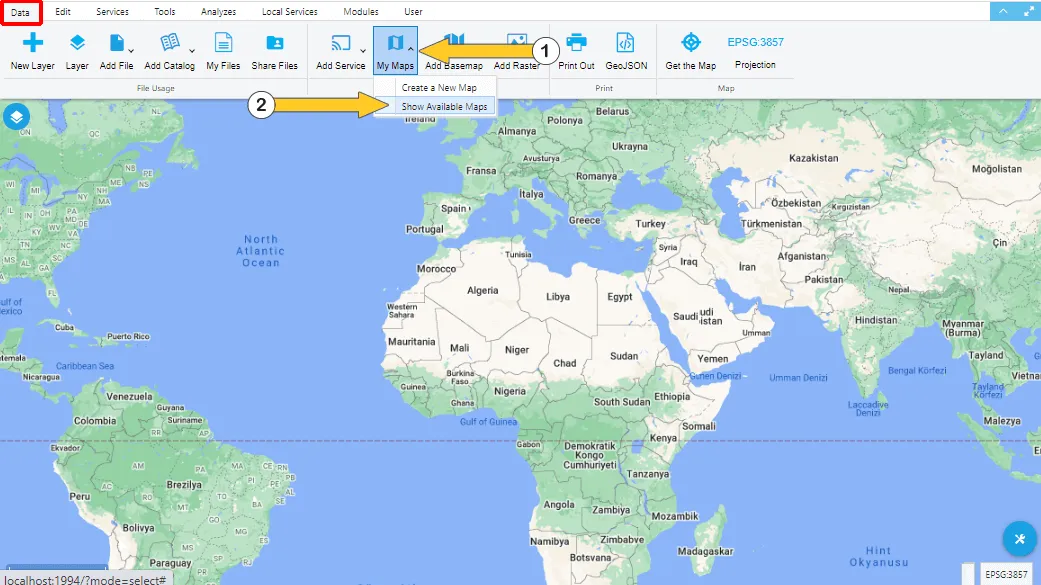 Step 1: Saved Maps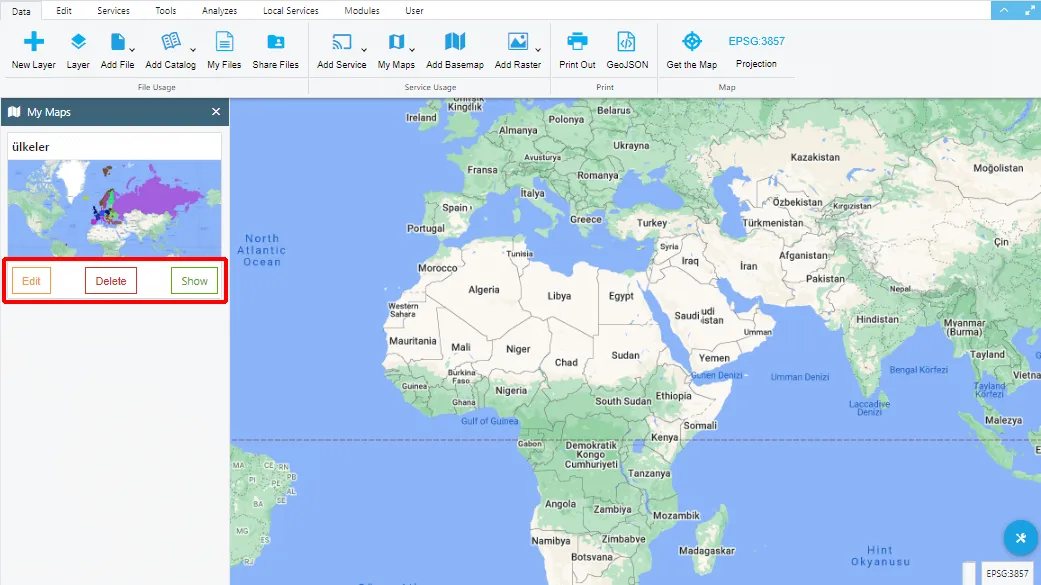 Saved maps are listed in the left panel. There are 3 buttons under each save as Edit, Delete and Show.
With the Edit option, if the save is not loaded on the map, it is loaded, and the saved settings can be changed.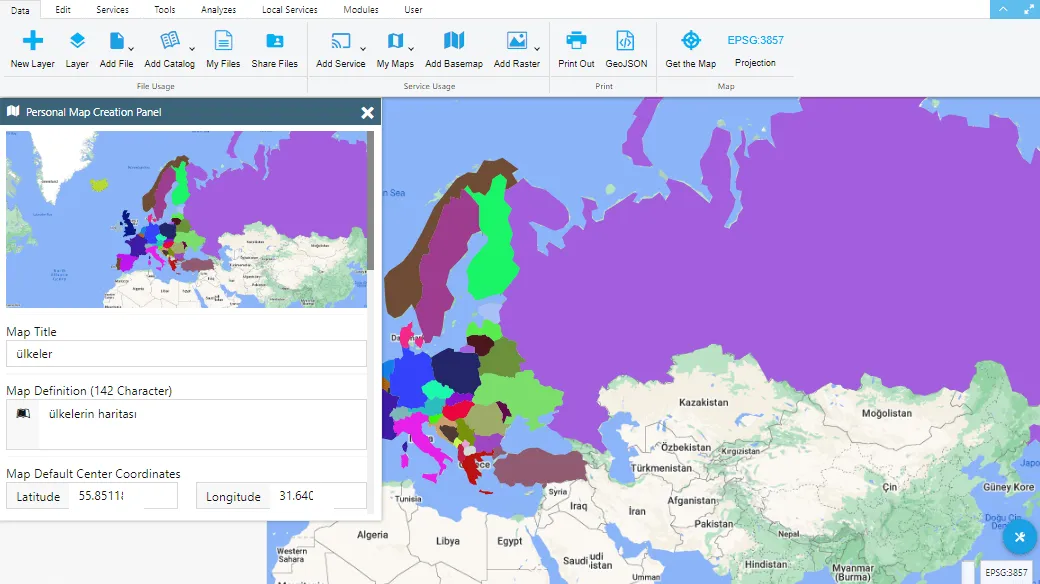 With the Delete button, the recording is completely deleted from the system. When you click the Delete button, it is necessary to answer Yes to the question of "Are you sure?".