Admin
10.03.2020
Category : BlueGIS Mobile Education Documents
You can display the files you shared on the BlueGIS system and with whom you shared them. If you wish, you can change individual authorizations or stop sharing.
1. Displaying Share Files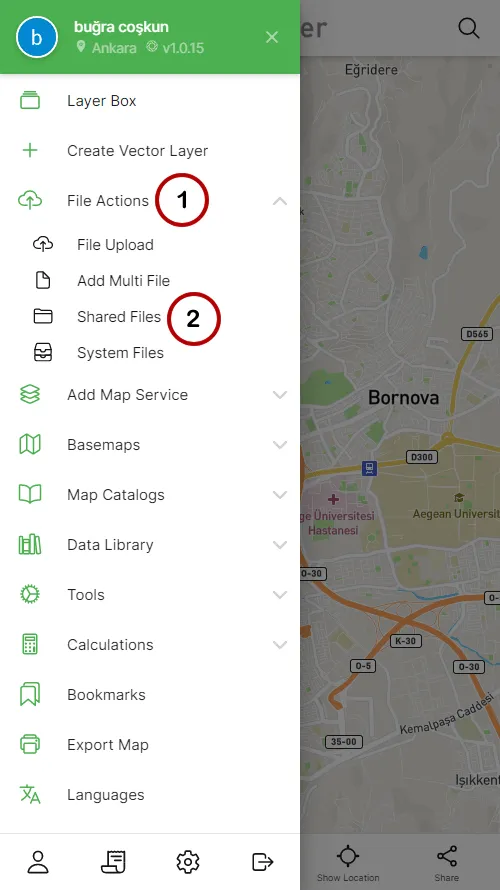 In order to display the files you have shared, the 'My Shared Files' button is clicked on the 'File Actions' section of the menu.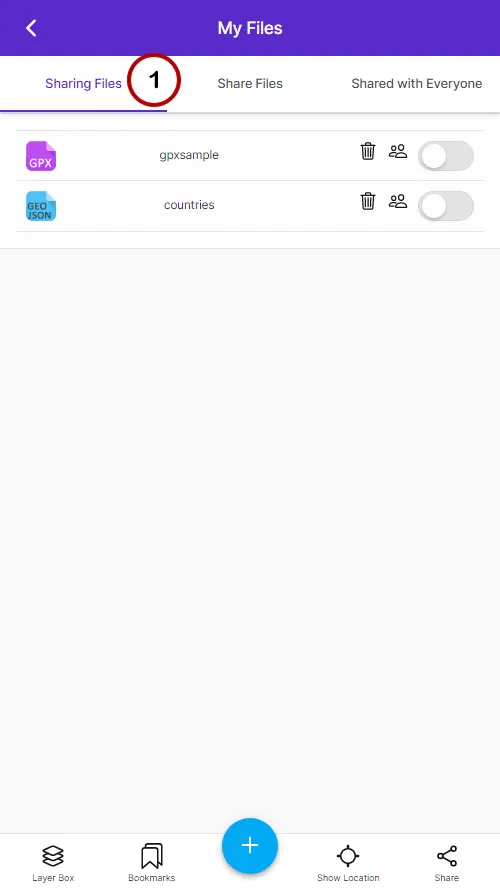 The files you shared are listed in the tab named Sharing Files in the opened panel.
2. Displaying Users of Sharing Files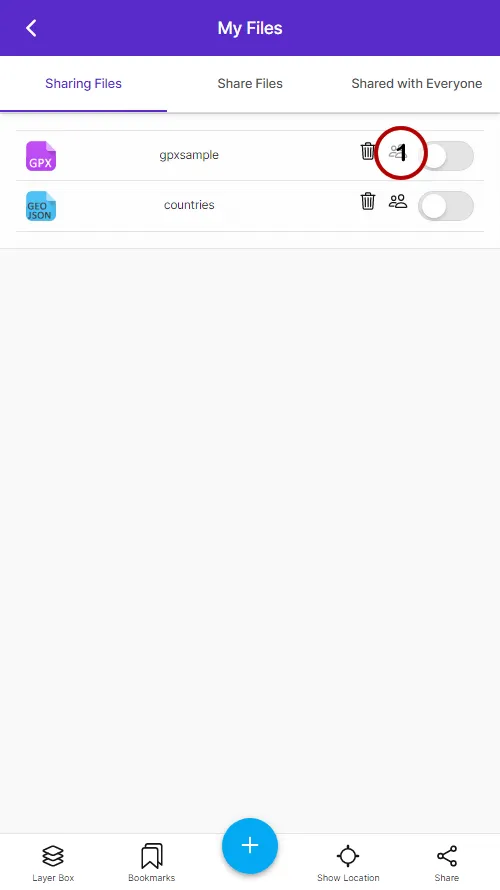 Next to each file there is the button group. With the Users button in the button group, the users with which the file is shared can be viewed. On the right of each user there is a Delete and Settings button.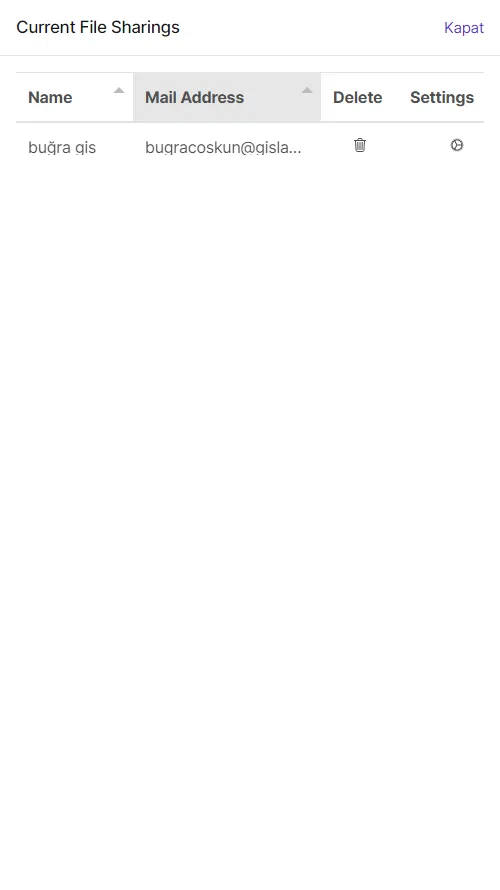 3. Changing Authorization of Shared Users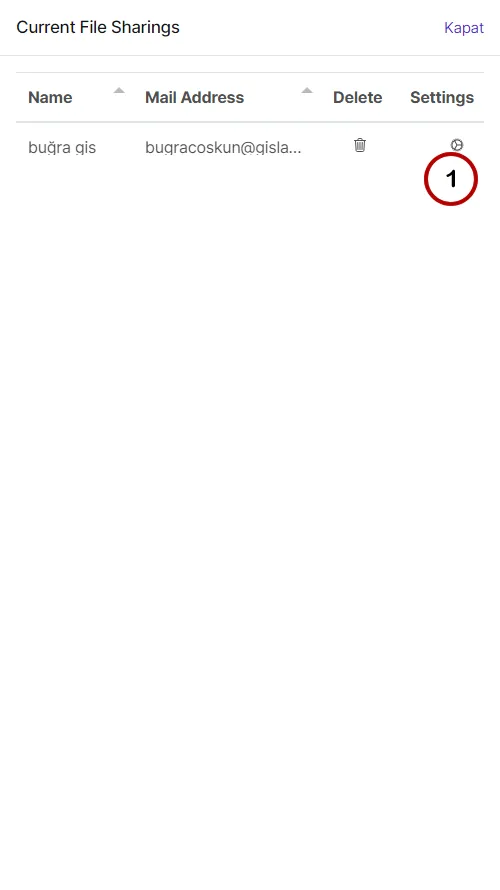 There is a Settings button on the right side of the users. When this button is clicked, authorizations of users are listed, and you can easily change their authorizations.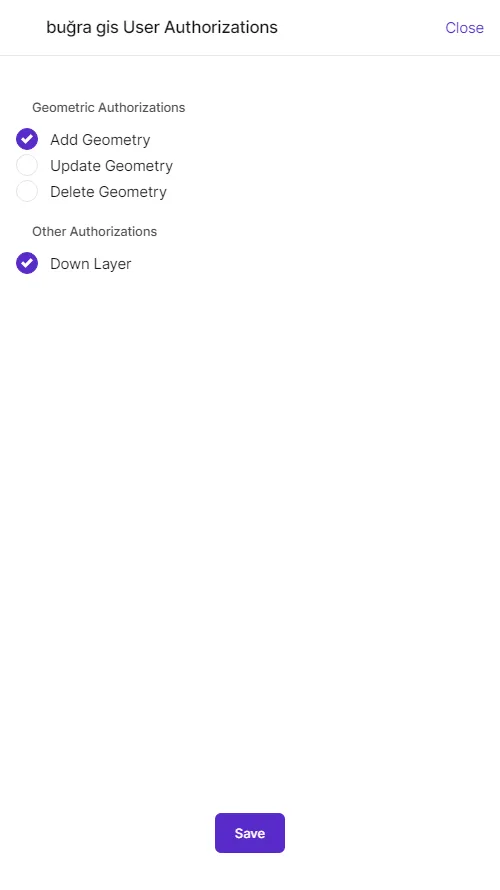 After changing the authorizations as you want, click the save button.