Admin
10.03.2020
Категория : BlueGIS Mobile Education Documents
In BlueGIS software, the attributes of the layers can be displayed as a table. To access the attribute table, open the layer options from the layer box.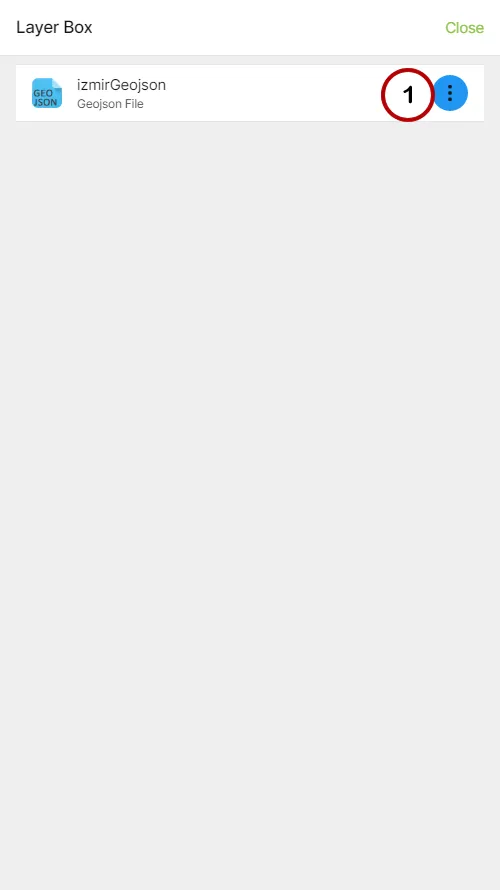 Then click on the 'open attribute table' button.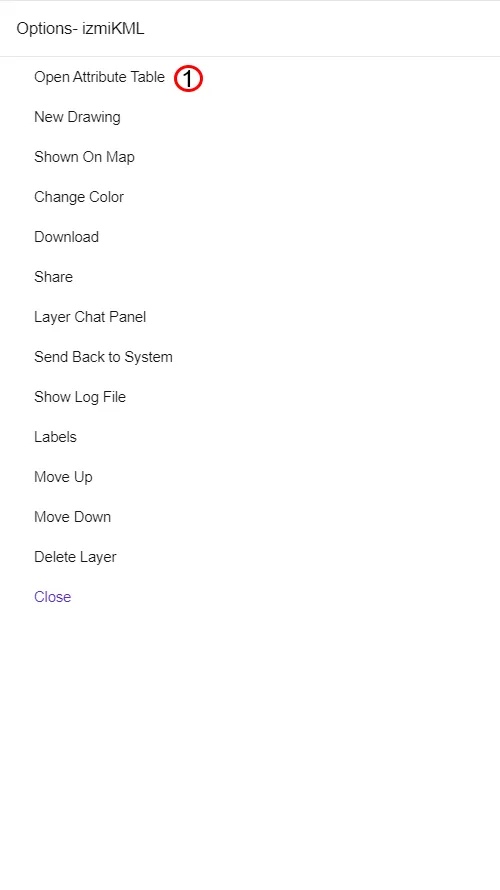 Step 1: Attribute Table Features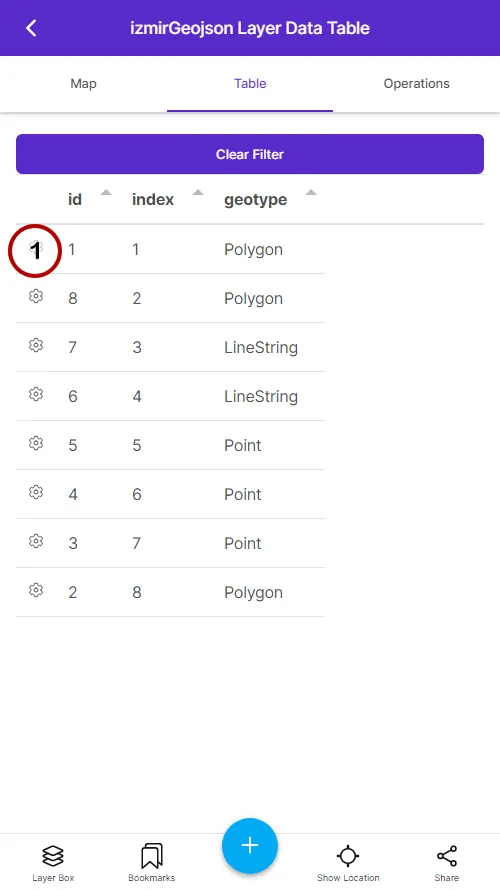 There are 3 main menus in the attribute table panel.
Map: It allows you to operate on the map without closing the table.
Table: Attribute table is available in this menu.
Operations: It provides various operations on the data.
Data is listed in the table menu. Each data has index value and geometry type value. Apart from these, layer features can be displayed in the table.
Data can be processed on the attribute table. Operations can be accessed with the button at the top of each line.
View on Map: Allows the map to zoom in on geometry.
Choose geometry: Enables the selection of geometry.
Edit Geometry: Allows to edit geometry.
Download Geometry: Downloads only that geometry instead of the entire layer.
Delete Geometry: Deletes the geometry from the layer and the map.
Save to Bookmarks: It saves to bookmarks for easier access to geometry.
View on map
Zoom in on the geometry desired to be displayed on the map. The displayed geometry will briefly become dark. The example is shown below.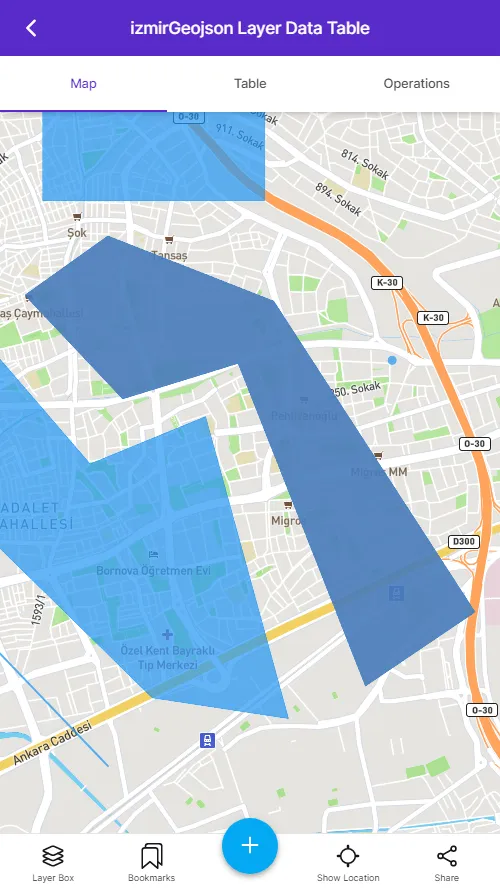 Select Geometry
Geometry can be selected. Then, operations can be performed on the selected geometries. The selected geometry appears green. The example is shown below.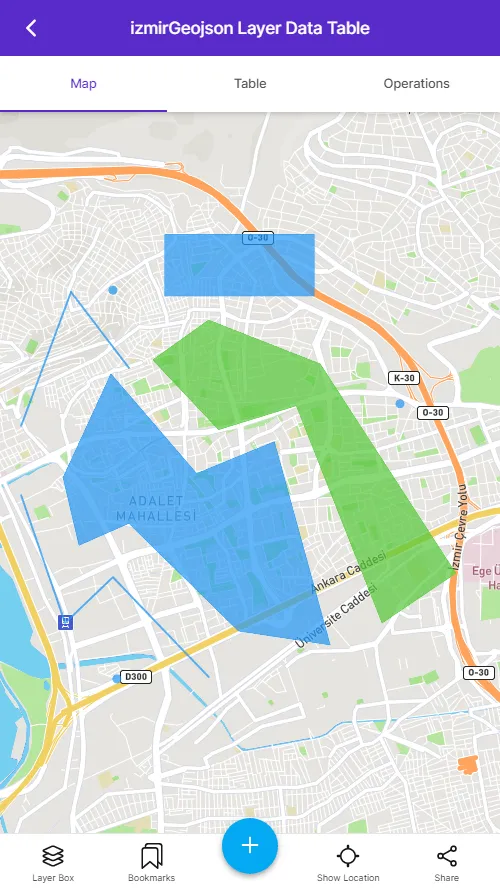 Edit Geometry
Saved geometries can be edited on the map. Start changing the geometry after clicking the "Edit Geometry" button.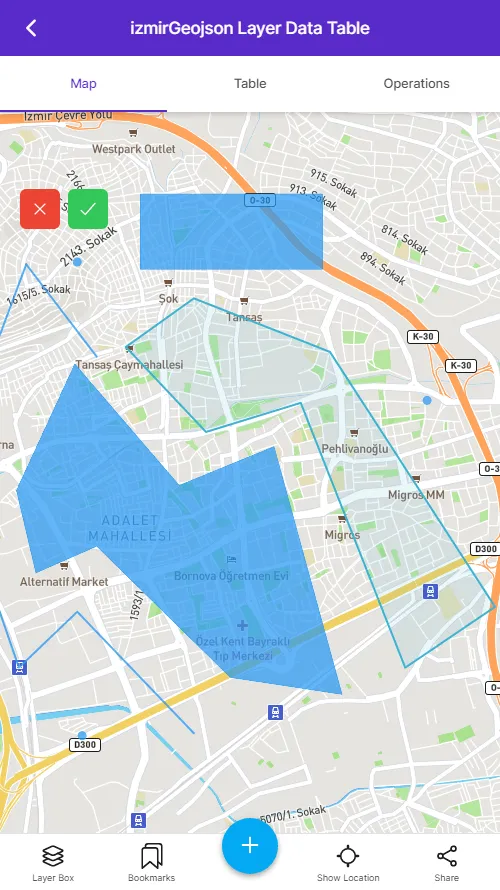 Download Geometry
Download Geometry button provides that only geometry is downloaded in geojson format.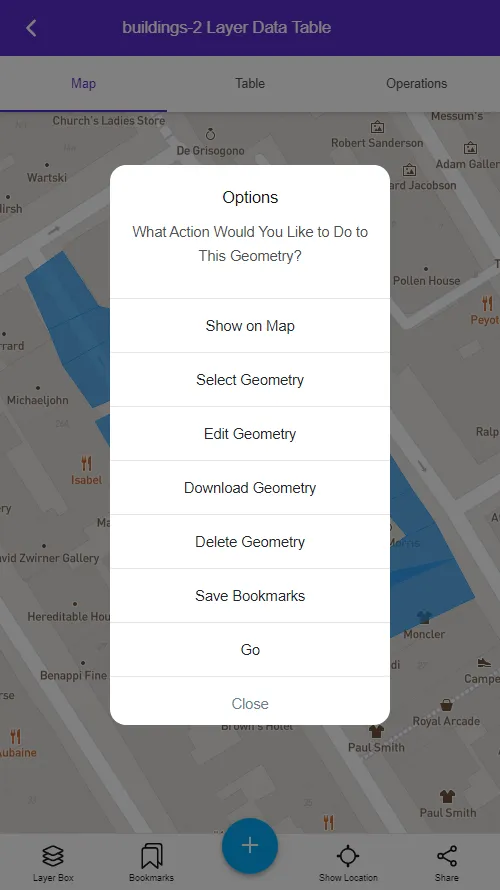 Delete Geometry
To delete the geometry from the map, the delete geometry button is used. Click on the yes button in the opened panel.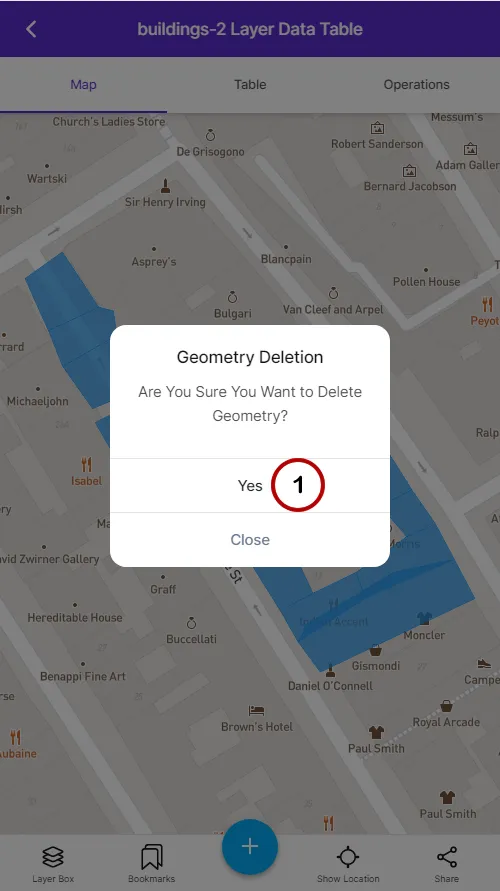 Save to Bookmarks
Geometries can be saved in bookmarks. Click the Save to Bookmarks button to save as bookmark. Saved geometry can be easily accessed from the bookmarks panel.