Admin
10.03.2020
Категория : BlueGIS Mobile Education Documents
You can share the files you have saved in the system with other users. You can authorize the users you share and make collaborative work much more efficient.
You can share files from the System Files list. To view the system files, click the "My Files on the System" button from the File Actions section in the menu.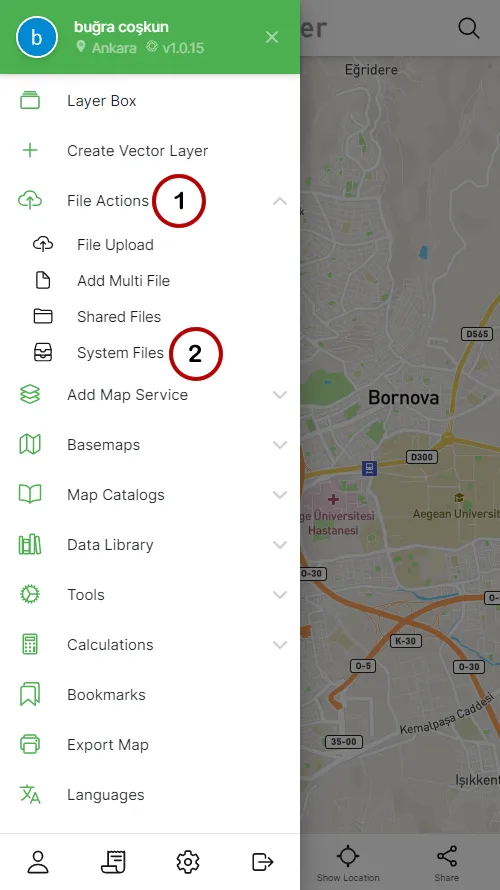 1. File Sharing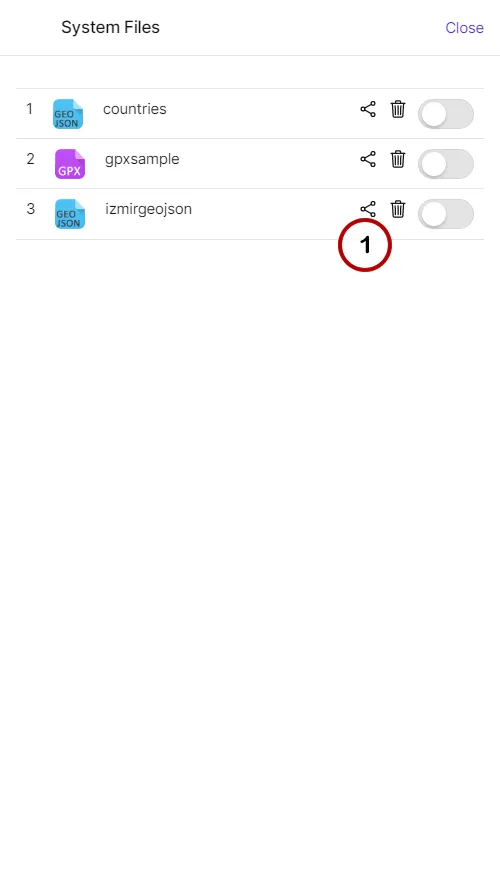 The files saved in the system are listed in the System Files list. There is a group of buttons next to each save. There is a Share button in the button groups. The Share button next to the file to be shared is clicked.
Another way to reach the Sharing Panel is if the system layer to be shared is loaded on the map, it can be accessed from the Layer Box options.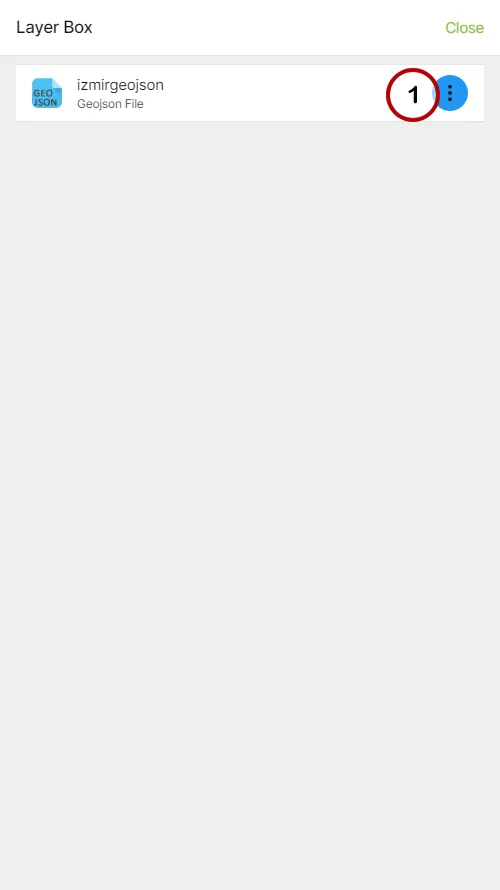 Click on the Share option from the options panel that opens.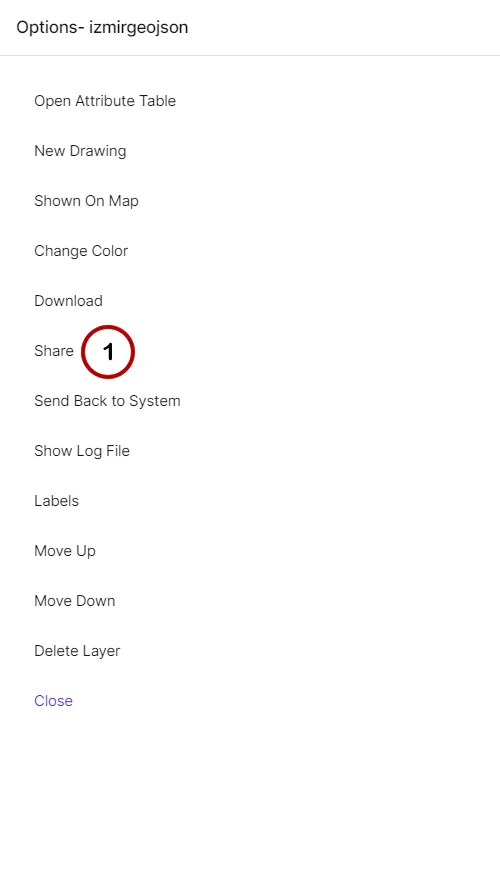 2. File Sharing Panel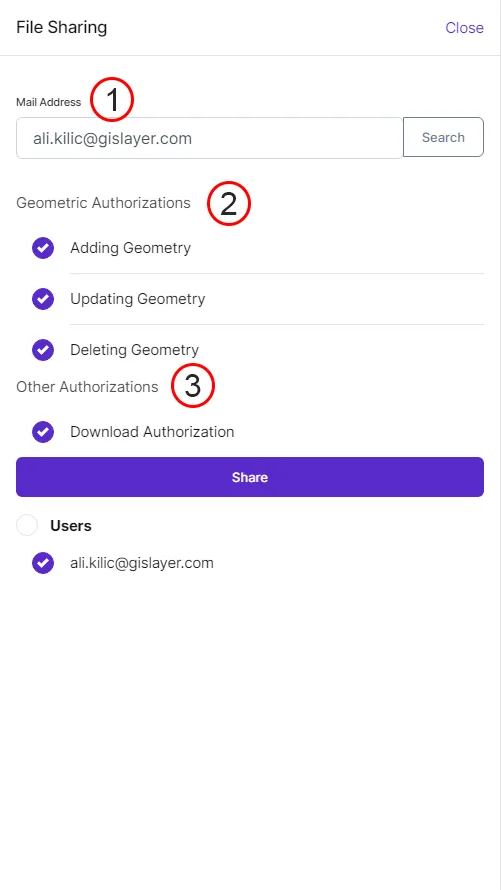 File sharing panel includes User Search Box and Authorization Settings.
User Search Box

Geometric Authorizations

a. Geometry Add Authorization

b. Geometry Edit Authorization

c. Geometry Deletion Authorization

Other Authorizations

a. Download Authorization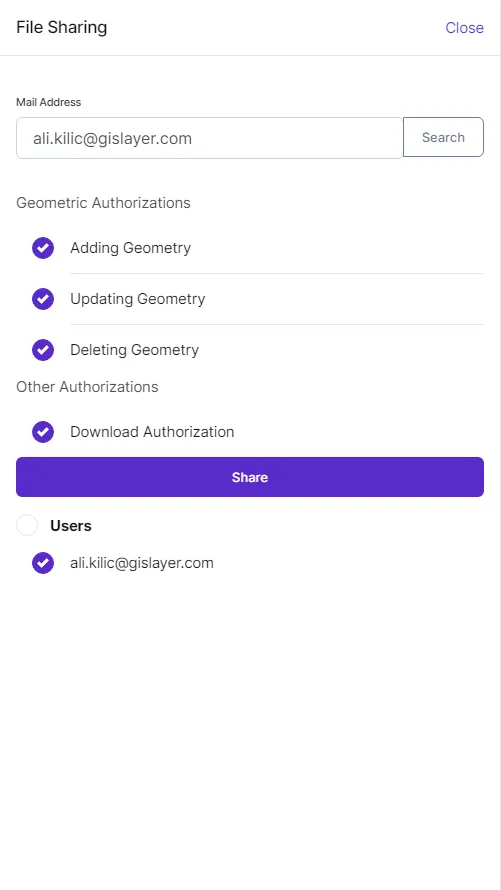 The file can be shared with multiple users at the same time. Sharing is completed with the Share button after user selection and authorization settings are made.