Admin
10.03.2020
Категория : BlueGIS Mobile Education Documents
Different basemaps are available in BlueGIS software. To change the basemap, open the basemaps with the 'Basemaps' button in the quick menu (+ button) at the bottom of the screen.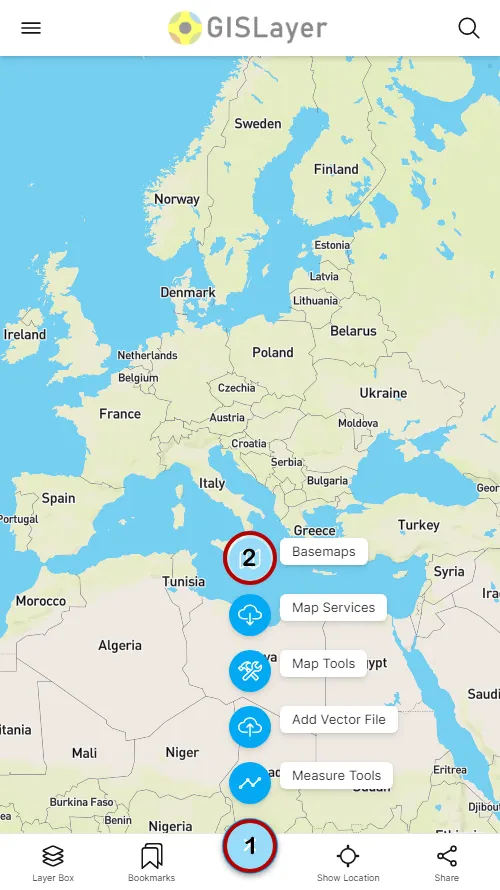 1. Basemaps
Different basemaps are available in the Basemaps Menu. Available basemaps:
Street Map

Bright Map

Dark Map

Outdoor Map

Satellite Map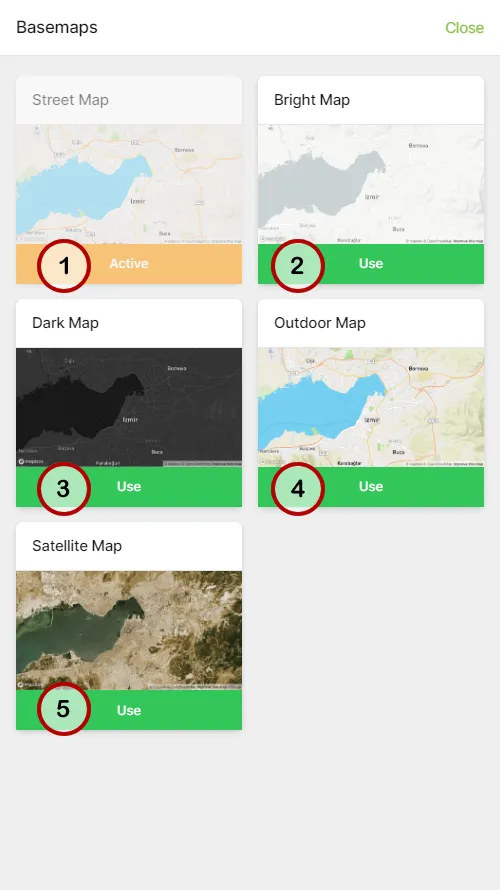 BlueGis software originally comes with a street base map. The change made on the base map will be activated by the software at the next restart. Change the active base map with the "Use" button under the base maps you want to activate. A satellite base map is loaded as an example.