Admin
10.03.2020
Категория : BlueGIS Mobile Education Documents
If frequently used geometries or important locations are to be shown on the map, this can be easily implemented in the BlueGIS software.
There are two ways to access the bookmarks panel. The first method via the 'Bookmarks' in the left menu.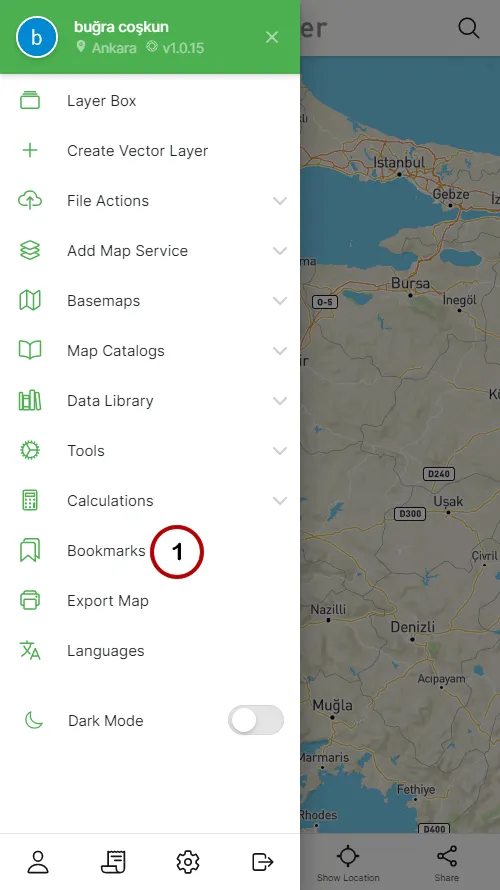 The second way is to click on the 'Bookmarks' from the buttons at the bottom of the screen.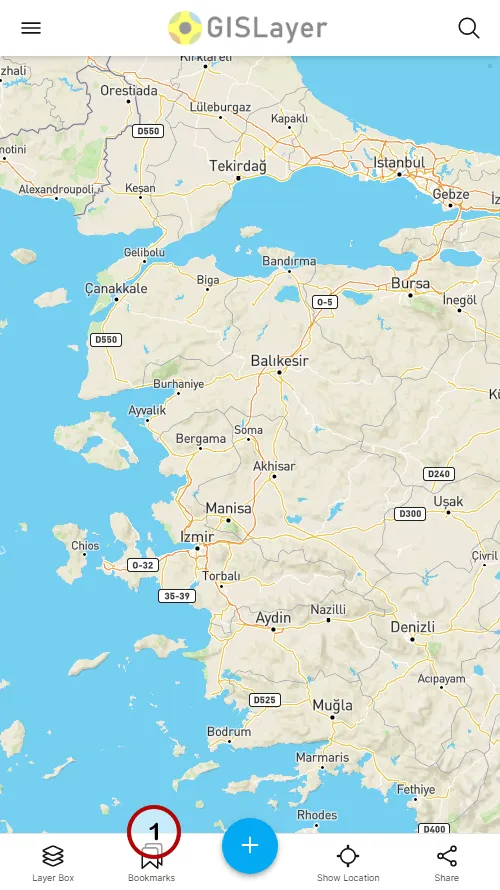 1. Step: Add Geometries to Bookmarks
The geometries available on the map can be added to Bookmarks. As an example, some geometries have been added to the map.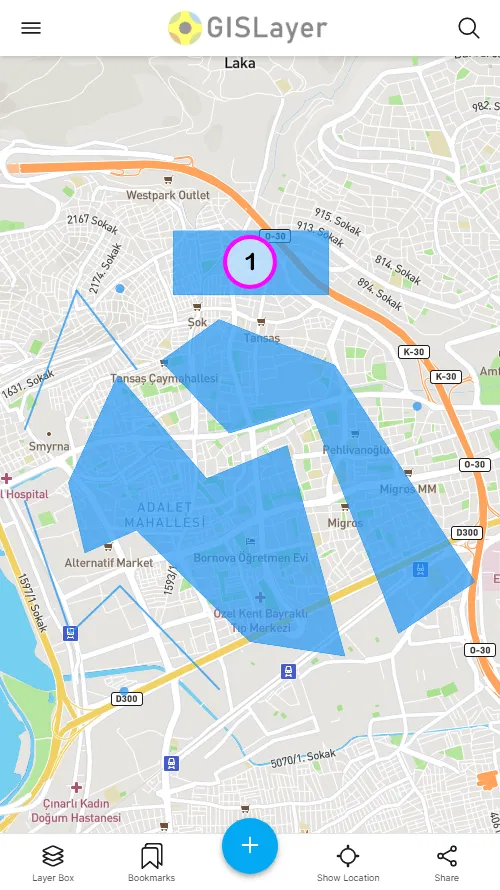 To add these geometries to the bookmarks, click on it. A panel drop-downs on the right. Here, the information of the clicked geometry is displayed.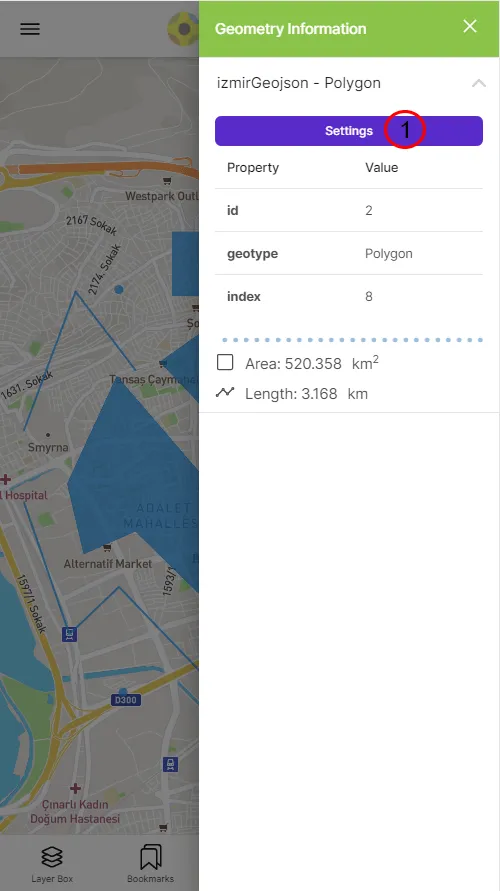 A panel will drop-down after clicking the settings button. Click on the 'Add to bookmarks' option in this panel.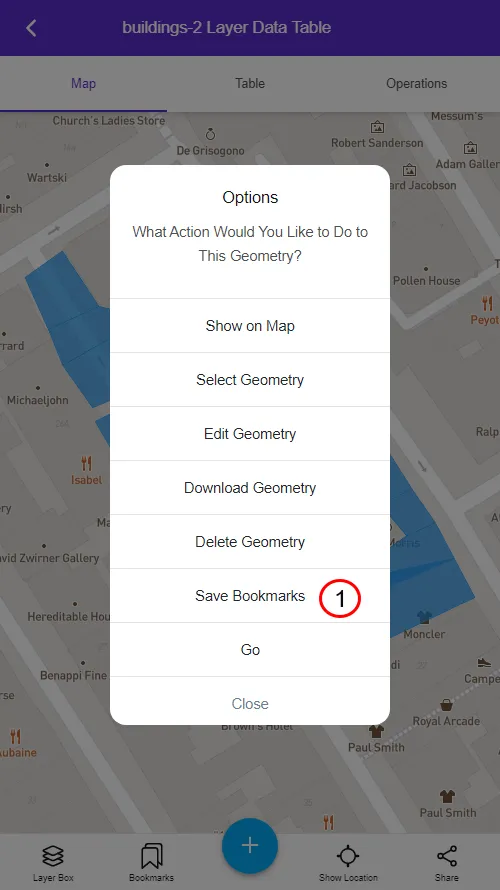 Then, it is necessary to enter a name for this record. It initially comes under the name ' bookmarks Places'. This name can be changed optionally.
With the automatic loading option at the bottom of the panel, it can be determined whether the geometry will be visible on the map when the application is first launched. In other words, the user can have the geometries shown on the map when the map is first loaded.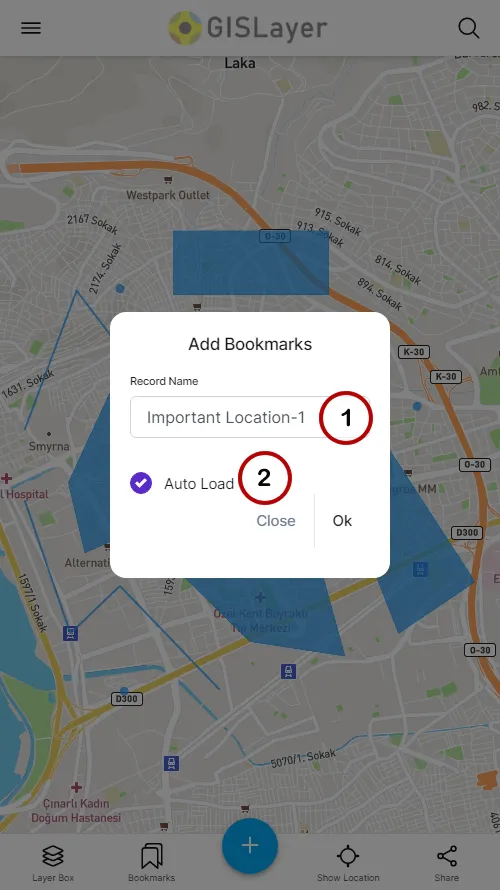 Now, when the map is first loaded, the geometry will automatically open on the map.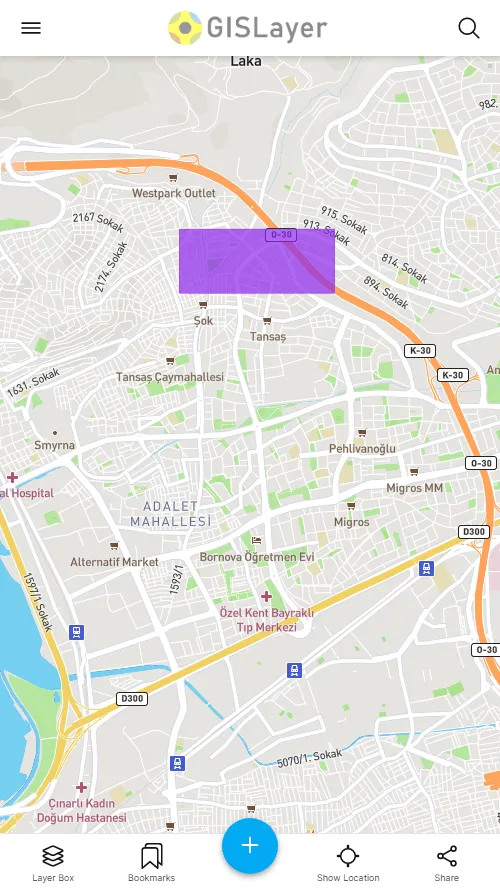 2. Step: Listing Bookmarks Geometries
The saved geometries are listed in the bookmarks panel.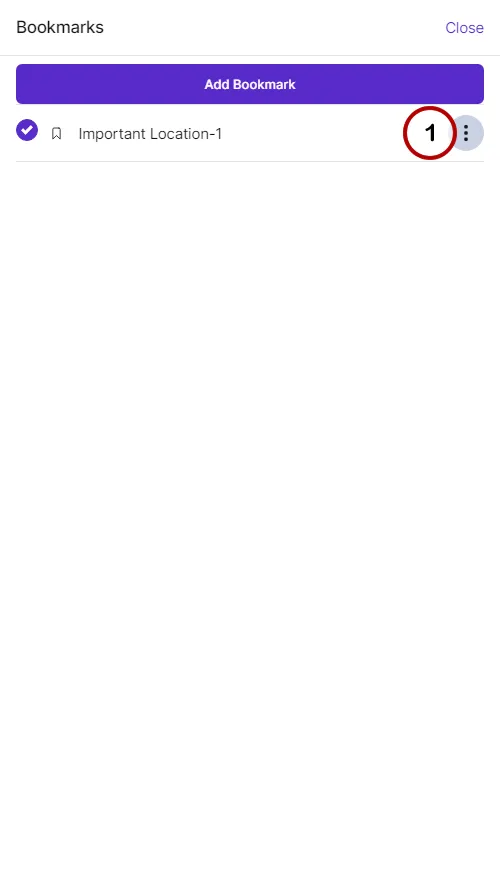 You can add to the bookmark on the map with the Add bookmark Place button. The options button is available next to each geometry. With this button, there are options to show the geometry on the map, to delete the geometry, and to navigate with navigation.