Admin
10.03.2020
Категория : BlueGIS Mobile Education Documents
Length measurements can be done on the map in BlueGIS software. Length measurement can be accessed in two ways.
The first way to activate the length measurement is with the 'Length Measurement' option under the 'Calculations' in the left menu.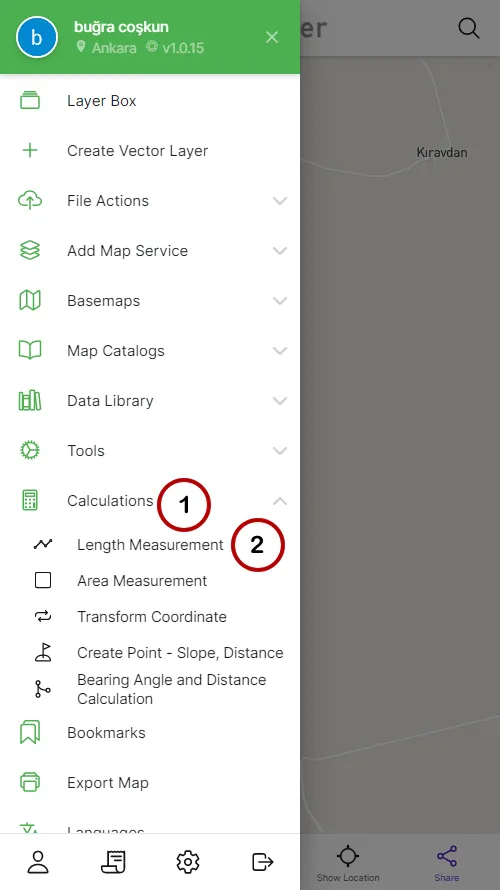 The second way is to select the 'Area Measurement' option from the 'measurement tools' in the quick menu (+ button) at the bottom of the screen.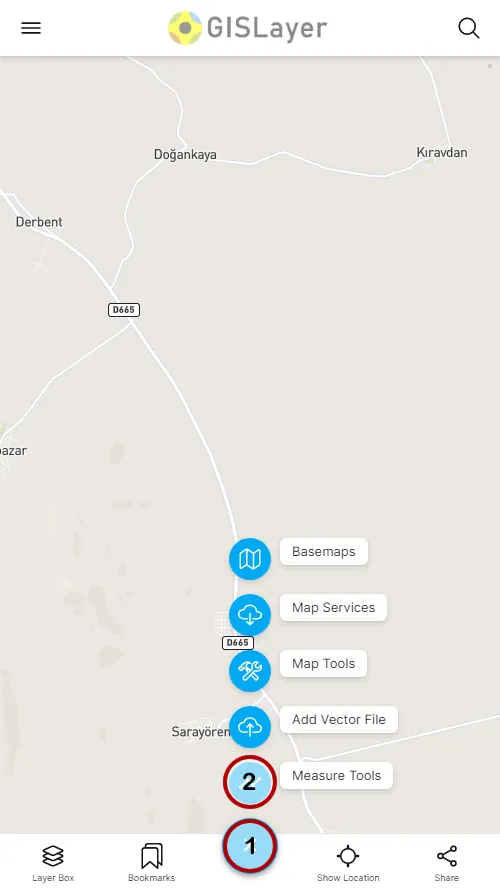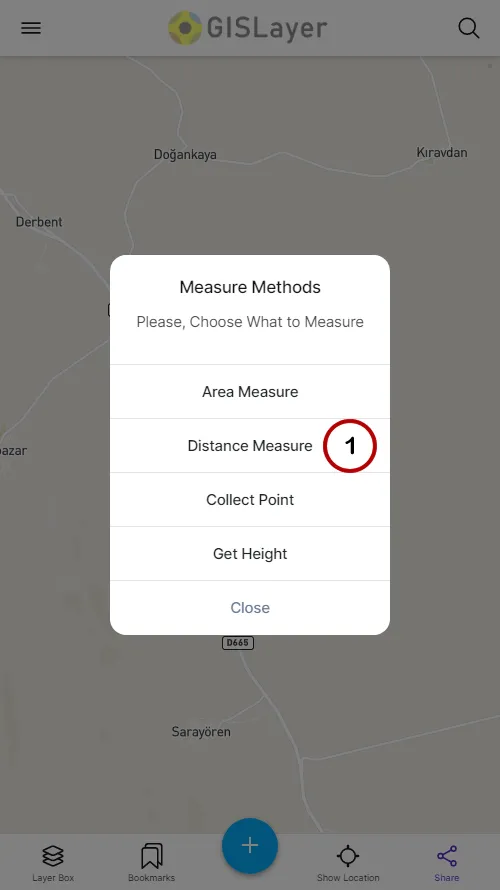 1. Step: Length measurement
Note: The unit of measure of length selected in the settings is used.
After the length unit is selected, the place where the length is to be measured is drawn on the map. When the drawing is finished, the length of that line appears at the top of the screen.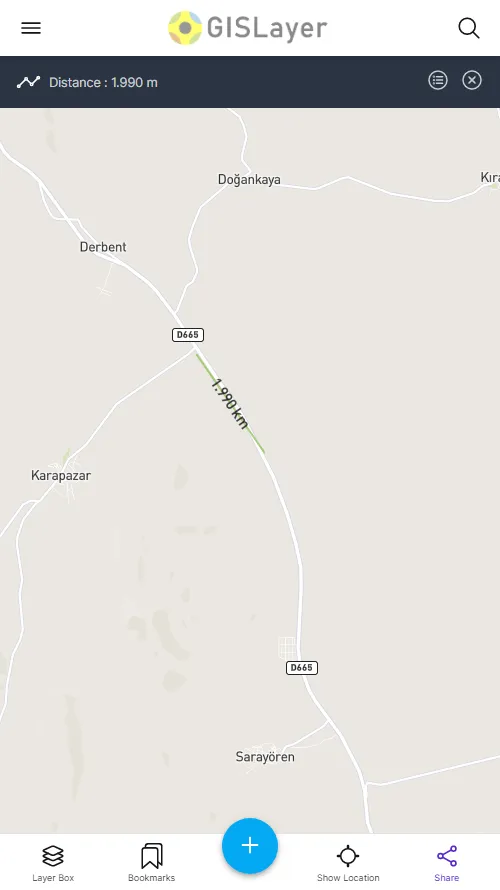 Measurement of multiple lines is possible on the Map. The measurement results are listed in the table. Press the first button on the measurement result panel to open the table.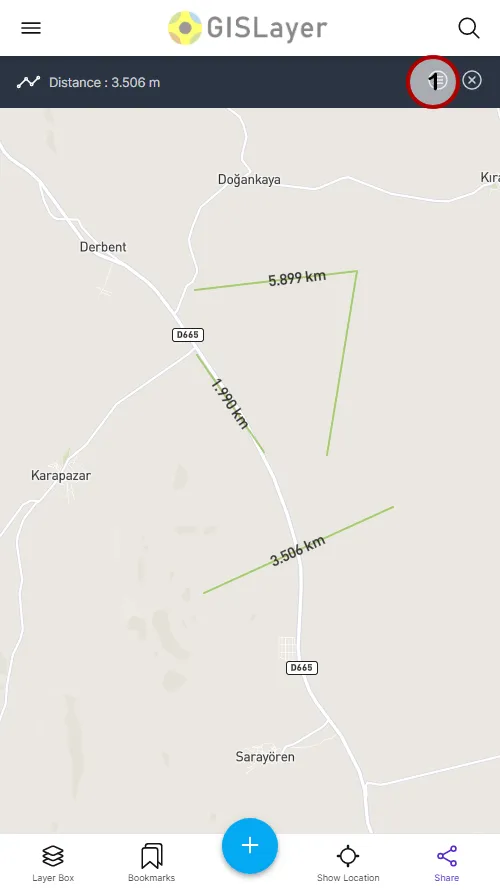 In the measurement table, all measurements and their results are listed.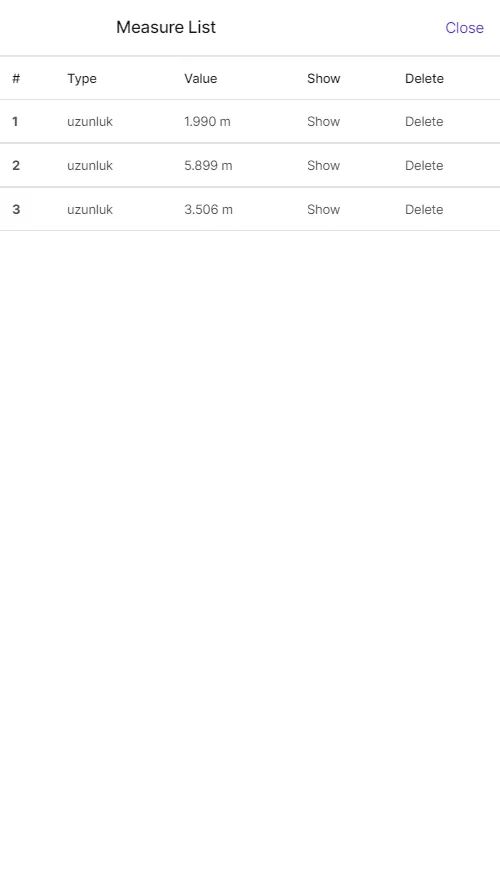 The drawing can be displayed on the map with the "Show" button next to the measurements. You can delete the measurements from the map and the table with the "Delete" button.