Admin
10.03.2020
Категория : BlueGIS Mobile Education Documents
Coordinates of the user can be tracked in BlueGIS and various analyzes can be done later. Coordinate tracking panel can be accessed via the 'Coordinate Tracking' option from the 'Tools' menu.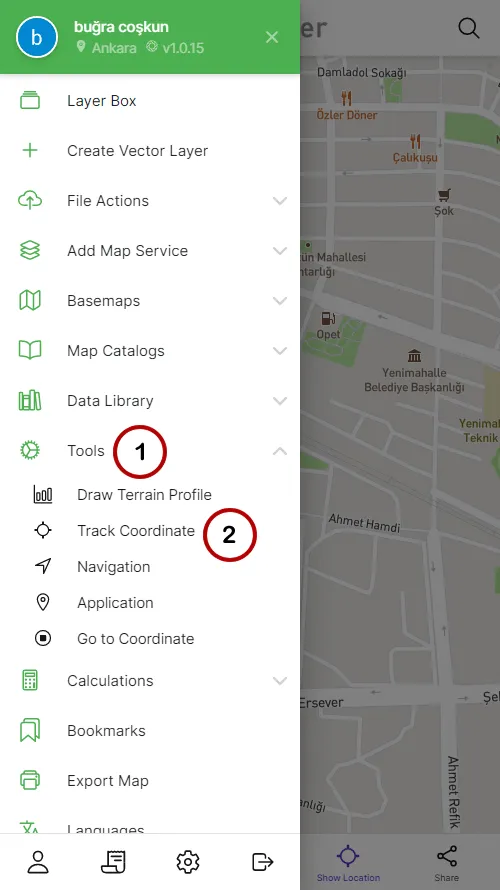 Step 1: Coordinate Tracking
When coordinate tracking is run for the first time, the user's location is displayed on the map and coordinate recording is started.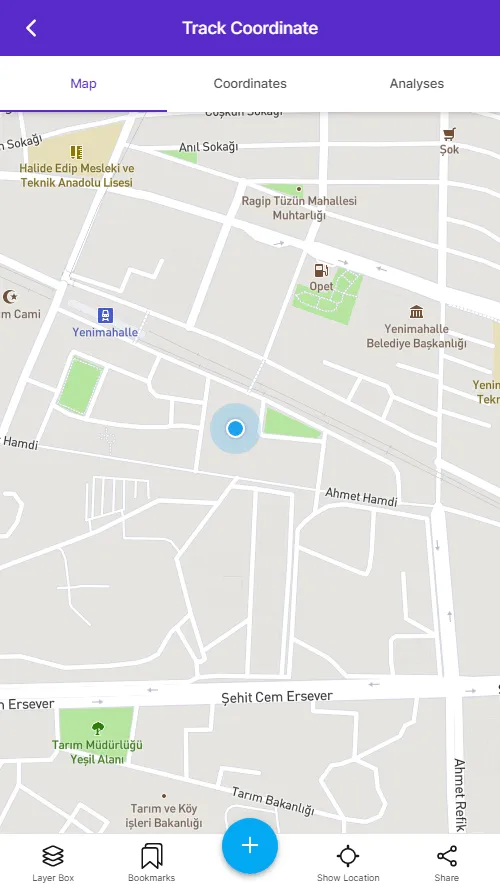 There are 3 main menus on the coordinate tracking panel.
Map: The map appears

Coordinates: Collected coordinates can be seen in this menu

Analyzes: Various analyzes are shown
2. Coordinates Menu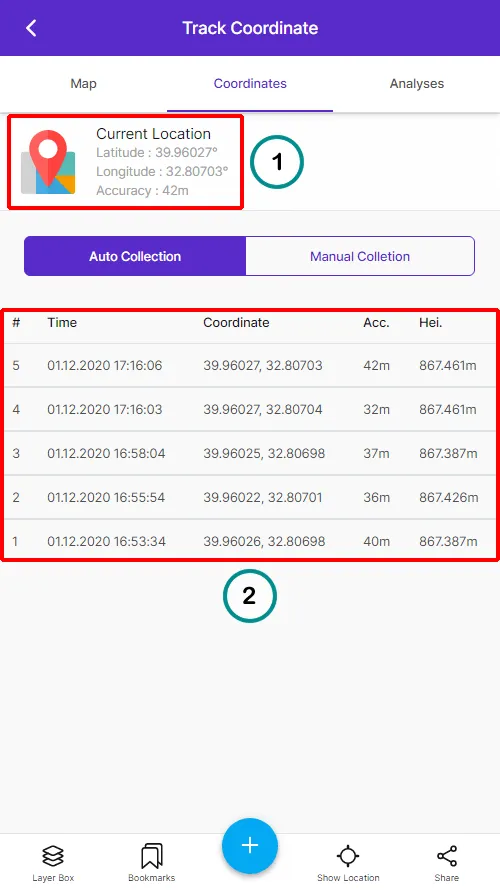 Current Location

Collected coordinate list
Again, there are two possibilities. In addition to automatic adding, you can also add the coordinates manually. For manual addition, the Save button should be clicked.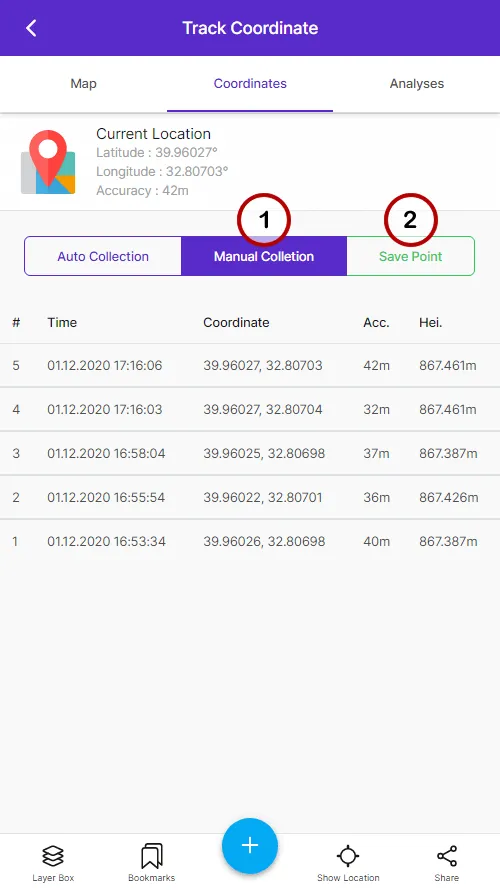 3. Analysis Menu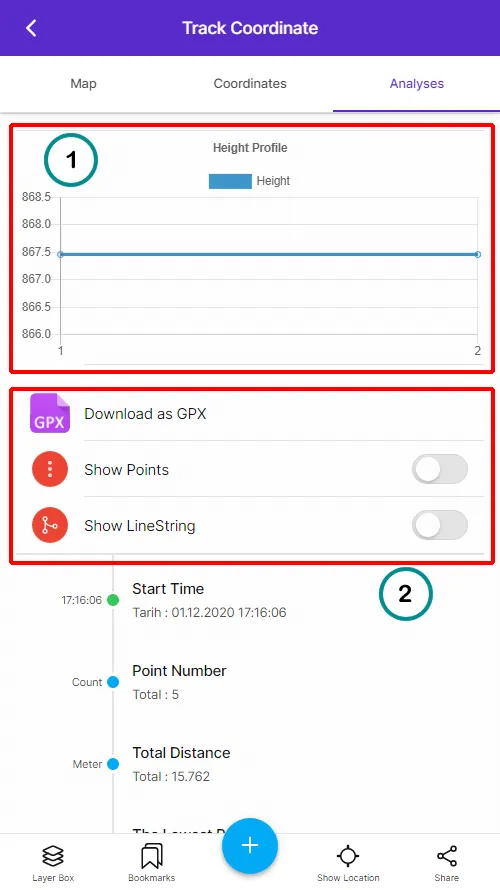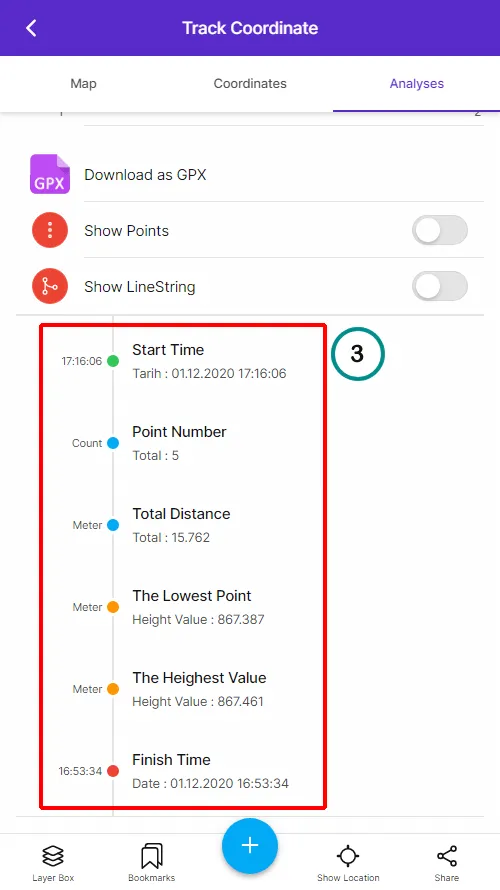 In the analysis menu,
Elevation Profile: Elevation profile during coordinate tracking

Buttons:

a. Download as GPX: The collected data is downloaded as a GPX file

b. Show Points: Collected points are displayed on the map

c. Show Line: On the map, the coordinated line is displayed

Coordinate Tracking Information

a. Start time: Coordinate tracking start time

b. Number of Dots: Number of created points.

c. Total Length: Total path length (meters)

d. Lowest Point: The lowest height along the way

e. Highest Point: Highest height along the way

f. End time: Coordinate tracking end time
Analysis is available