Admin
10.03.2020
Категория : BlueGIS Mobile Education Documents
Catalog files are files where multiple-layer information is stored. Any type of layer can be easily added to the map using catalog files.
Catalog files previously added to the map are saved in the BlueGIS software. These catalog files are listed in the 'List catalogs' menu and can be used in the application without having to upload the file again.
To access the List catalog panel, click "List Catalogs" from the "Map Catalogs" on the left menu.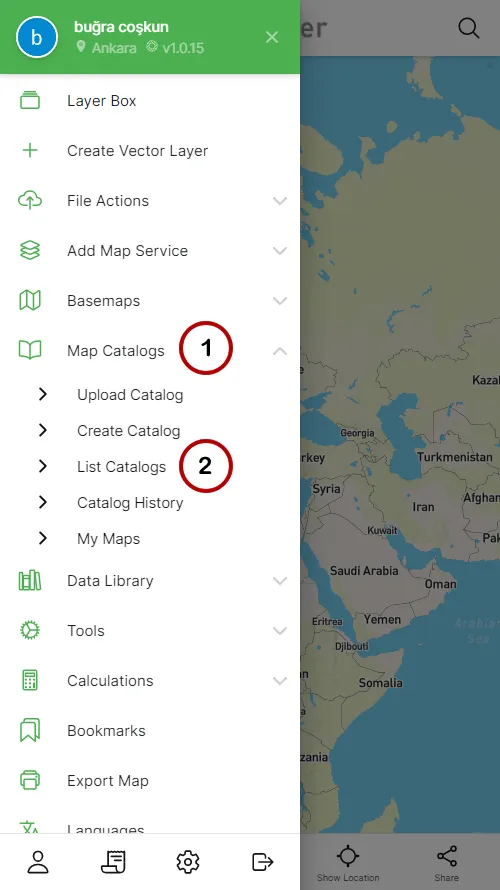 1. List Catalogs Panel
The catalogs listed are that have been previously added to the application. Layers in catalog files can be displayed again with the "Show" button on the right side of the catalogs. Delete the catalog file from the catalog list with the 'Delete' button.