Admin
10.03.2020
Категория : BlueGIS Mobile Education Documents
PBF service can be added to the map in BlueGIS. There are two ways to access the Add PBF Service panel. The first way is the 'Add PBF Service' option under the 'Add Map Service', in the left menu.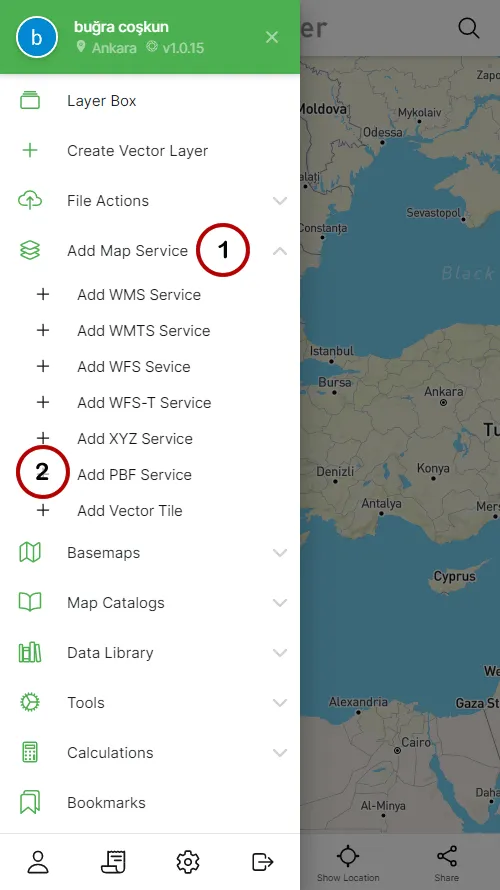 The second way is the 'Add PBF Service' option in the 'Map Services' in the quick menu (+ sign) at the bottom of the screen.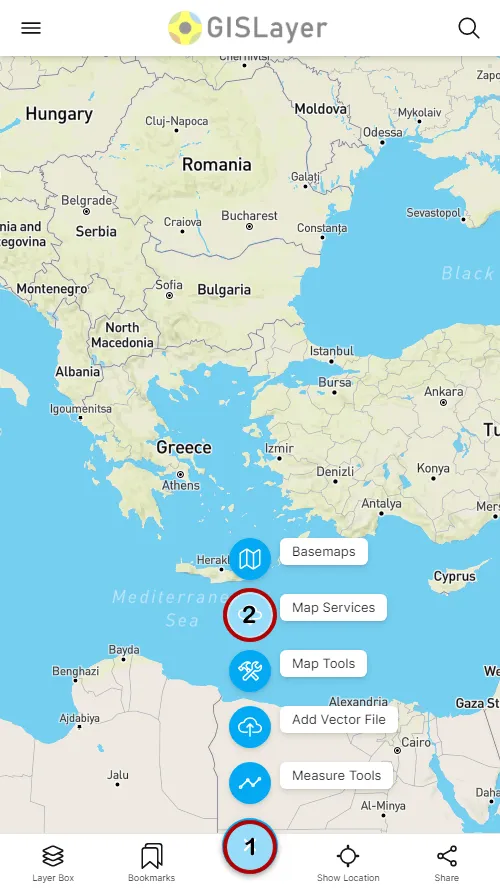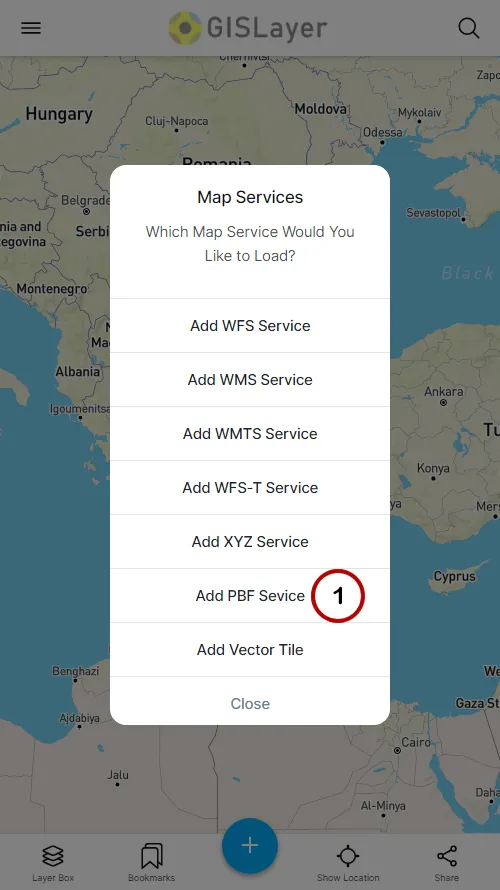 1. Add WFS Service Panel
Parameters to be entered when adding PBF service:
Layer Name: Layer name that will appear in the layer box

URL: URL address of PBF service

Source Layer Name: Layer name used in PBF service

Minimum Zoom Level: The zoom level at which the layer is minimum visible

Maximum Zoom Level: Zoom level at which the layer is maximumly visible
All parameters are required to be filled.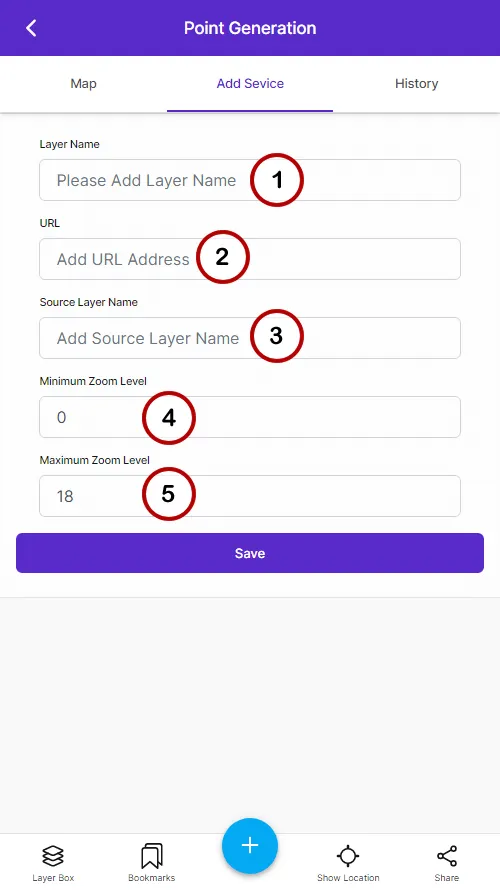 WMTS service is added to the map with the Save button.
2. Previous PBF Services
There are 3 main menus in the adding PBF service panel. There is a 'History' button under the third main menu. In this menu, PBF layers added to the map are saved. Thus, you can easily add a PBF layer you added before to the map without having to re-enter the parameters.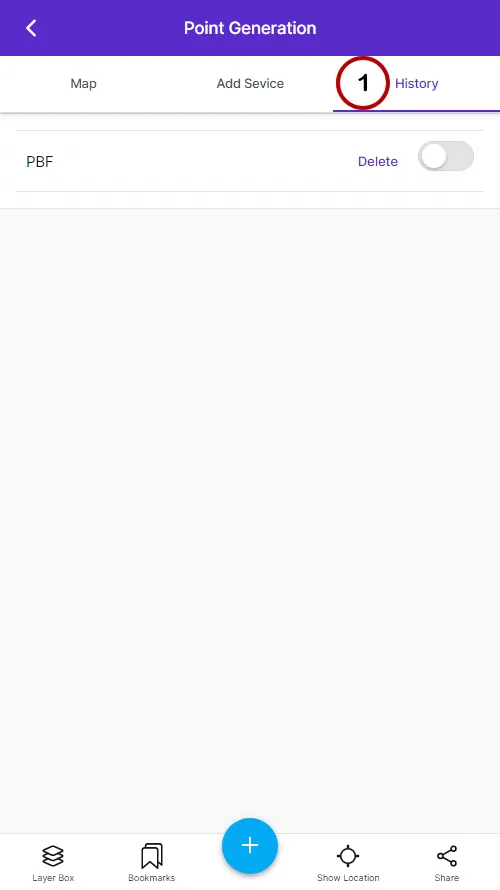 The layer we added in the first step is now displayed in history. It is enough to scroll the box to add it back to the map. If desired, easily remove the layer from the history with the "Delete" button.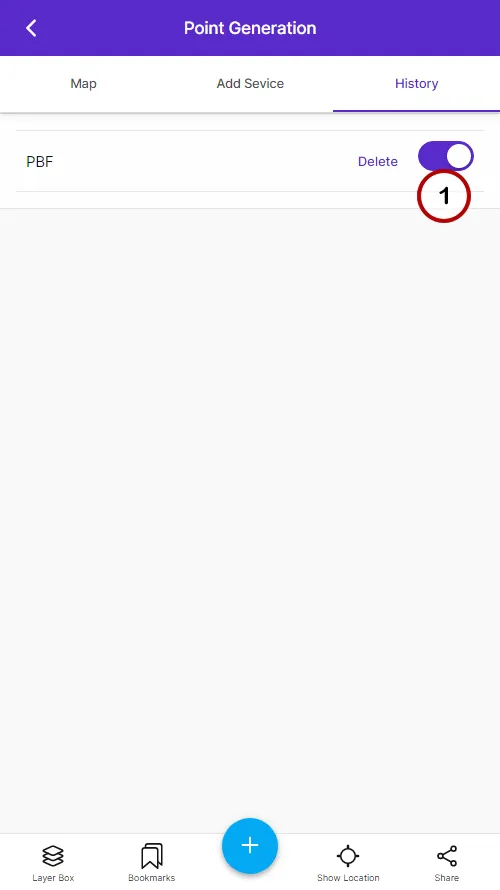 When you press the button, the PBF layer is automatically added to the map again.