Admin
10.03.2020
Категория : WEB GIS Education Documents
Curves can be created in the GISLayer software. To create contour line, click on the 'Contour Line' button in the 'Tools' menu.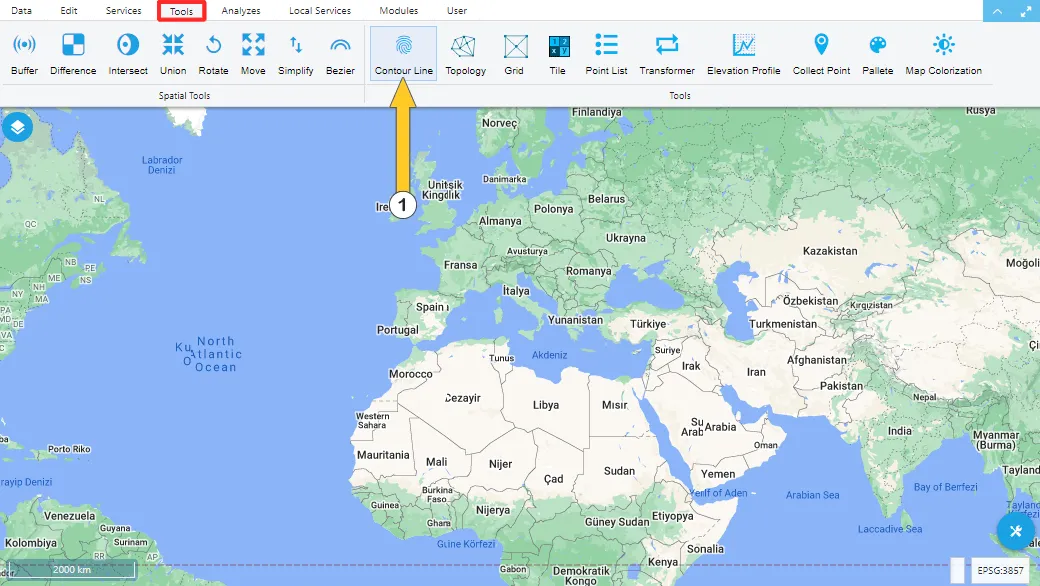 1. Contour Line Creation Panel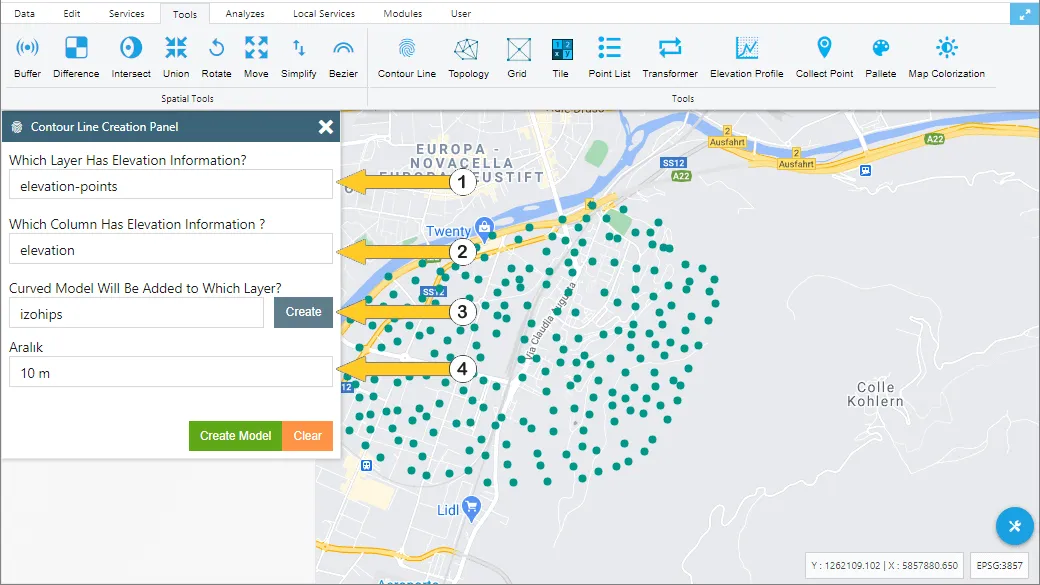 For the creation of contour lines in the opened panel:
In which layer the required altitude information is

Which column has elevation information

And to which layer the model to be created will added
must be selected.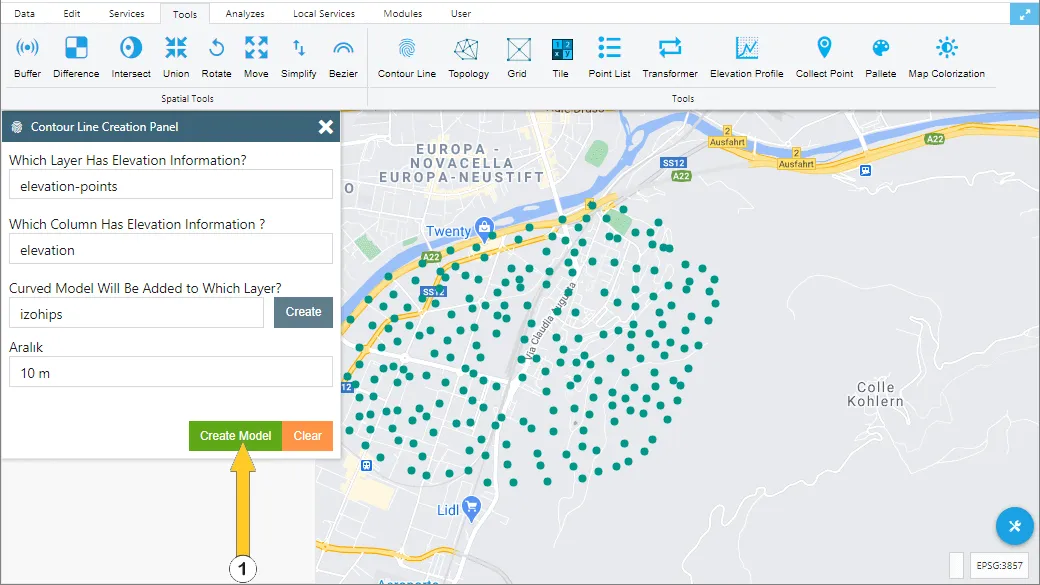 With the "Create Model" button, contour line curves can be created. The sample model formed is shown below.