Admin
10.03.2020
Категория : WEB GIS Education Documents
Various Remote Sensing analyses can be done in GISLayer software. Applicable Remote Sensing Analyses are listed below.
Narutal-Color

Color Infrared (Vegetation)

False Color

Agriculture

NDVI

Moisture Index

Geology

Bathymetric

Atmospheric Penetration

SWIR

NDWI

SWIR-2

Custom
1. Application of Analysis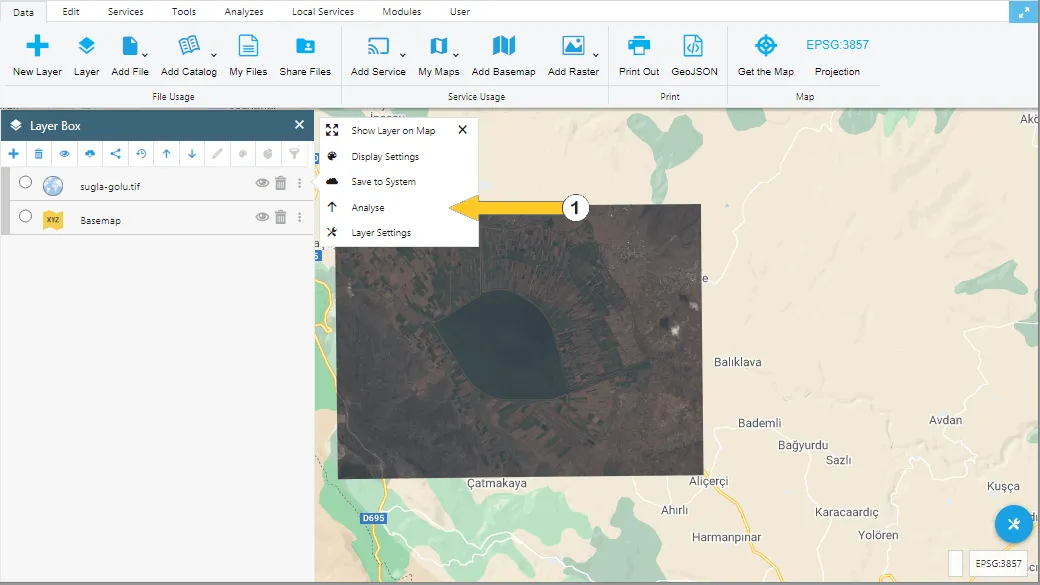 GeoTIFF file is displayed in the layer box after uploading it to the map. In the layer box, click on the 'Analyses' button in the options of the layer to be analysed.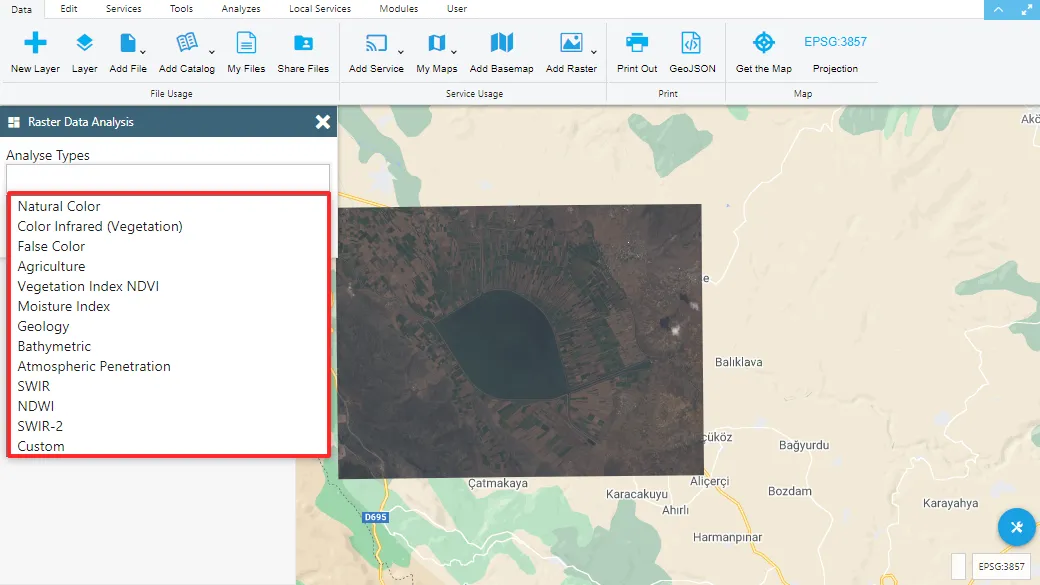 The analysis that can be applied is listed in the opened panel. The analysis to be applied is selected.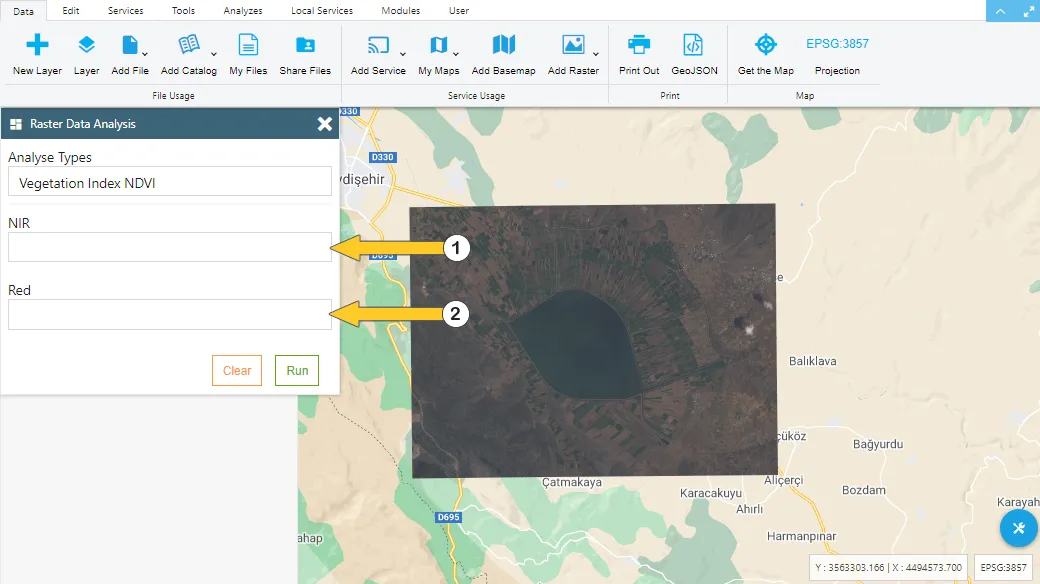 After the analysis is selected, the band names required for the selected analysis are listed. It is necessary to choose suitable bands. Automatic colour scale is created with Plants option.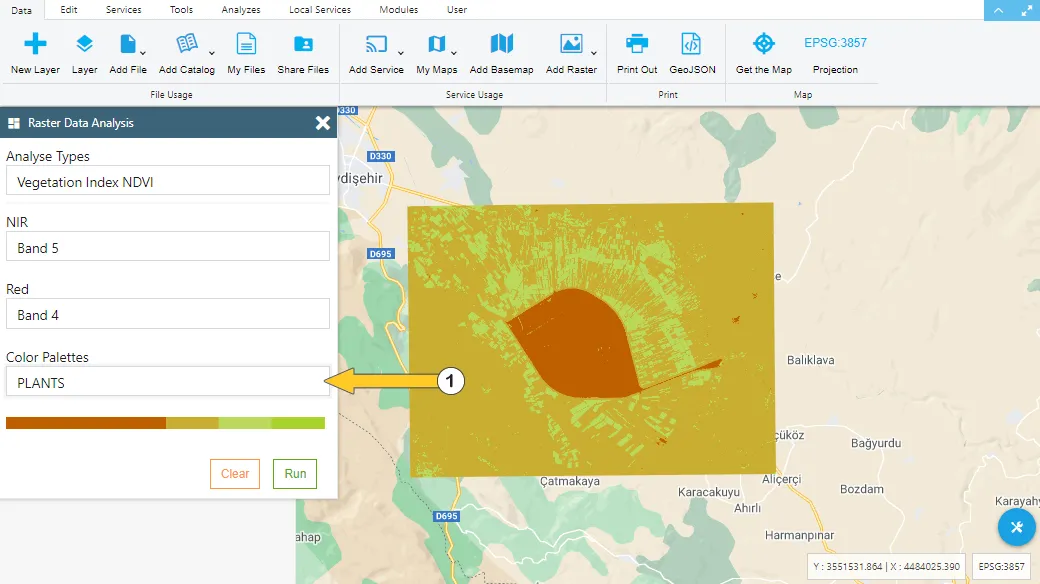 You can also create your own colour palette with the 'Create Your Own Colour Palettes' option.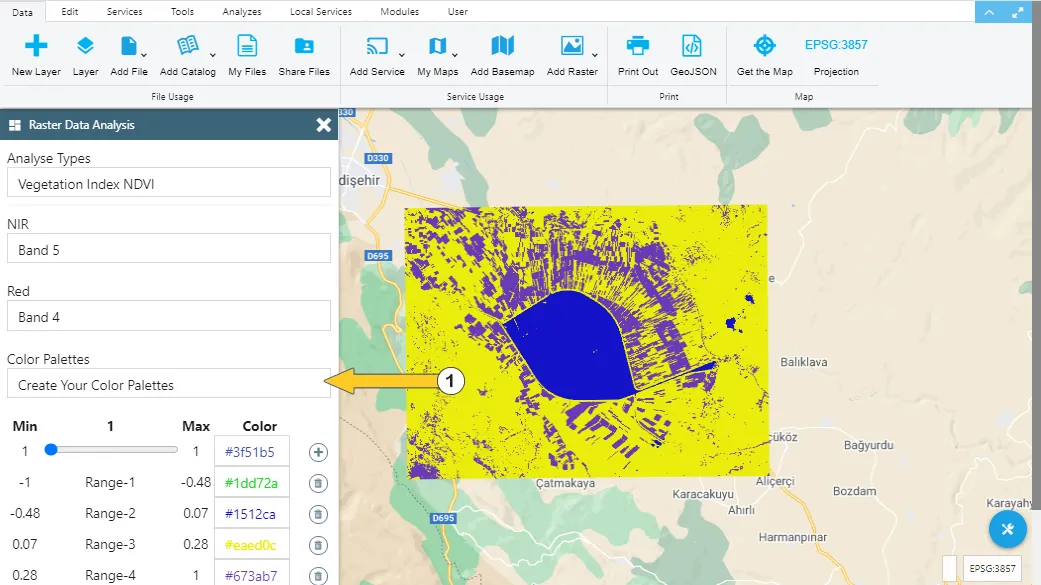 With the Run button, the analysis result is shown on the map.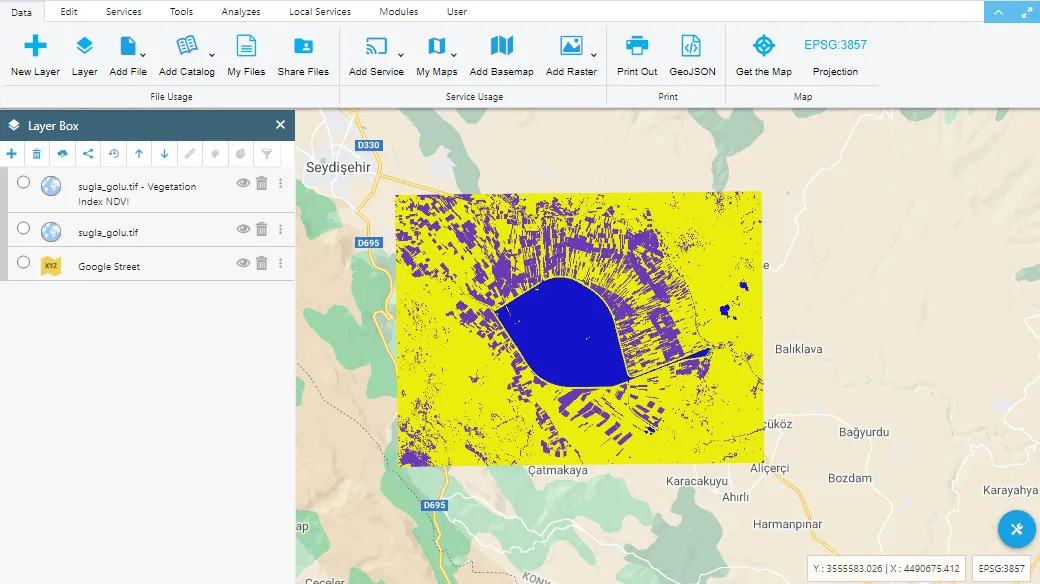 Some analyses do not require a colour scale. For example, 'False Colour' analysis result is shown below.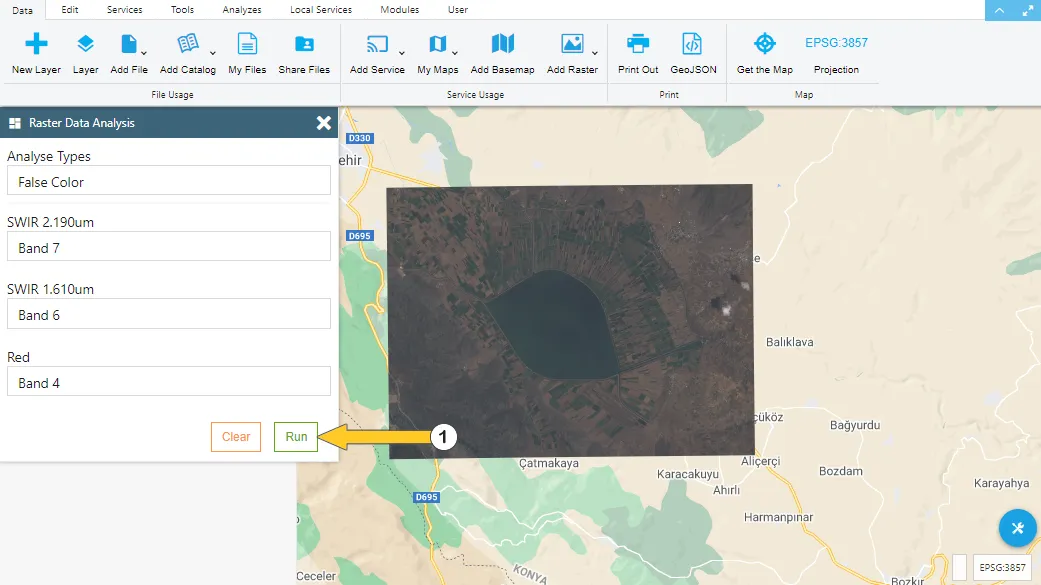 After selecting the required bands, click the Run button.