Admin
10.03.2020
Категория : WEB GIS Education Documents
By sharing your files saved in the GISLayer system with other users, you can facilitate the method of your work and increase the efficiency of your projects. You can take your actions on the same file.
Step 1: Sharing System File
To share your system files, the system files list opens first. To display the system files, the 'My Files' button is clicked on the 'data' top menu.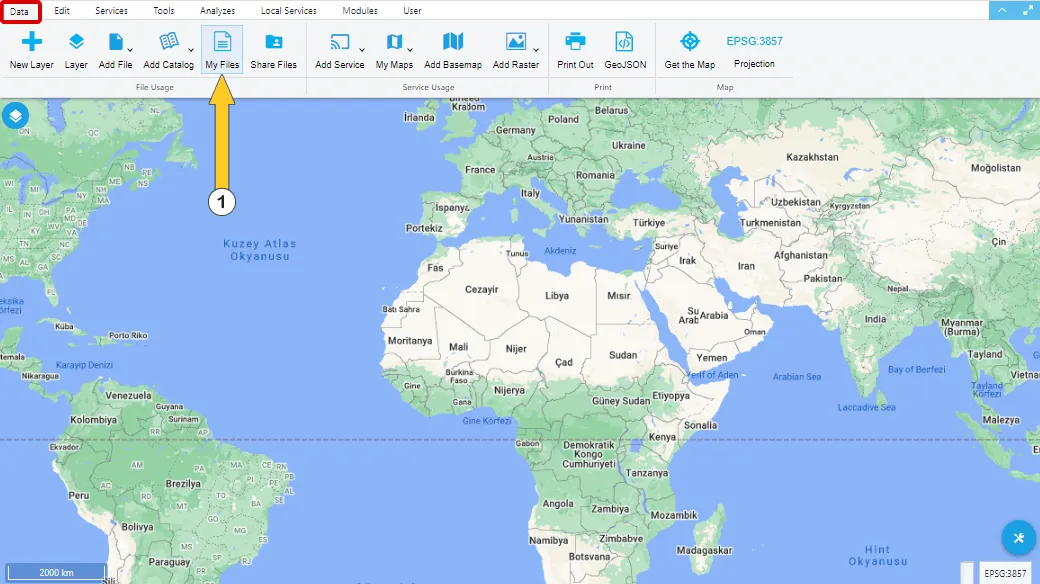 Next to the listed layers, there are Delete, Share and Activate buttons. To share the file, click on the Share button next to the file to be shared.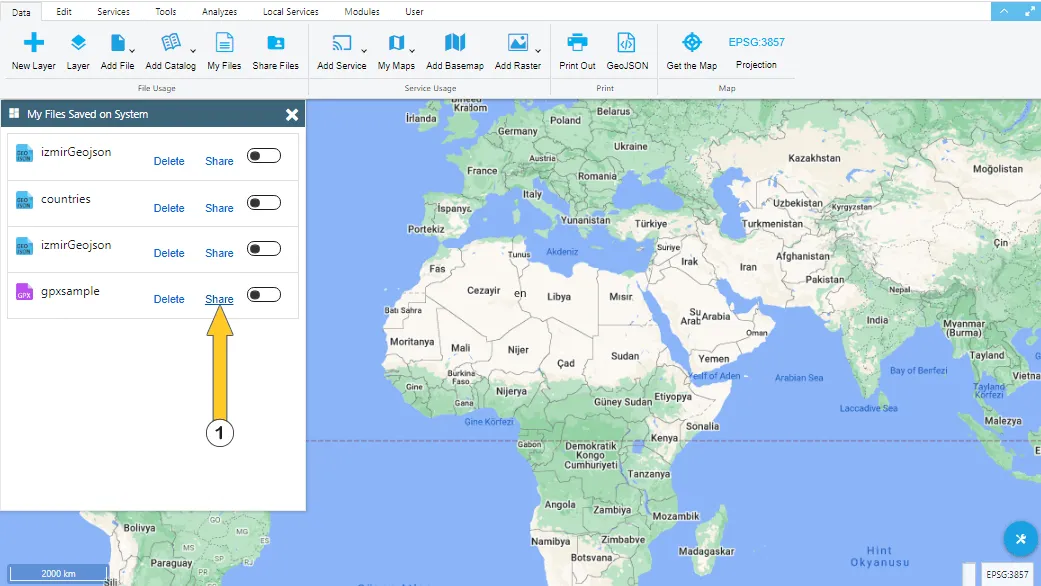 Step 2: File Sharing Screen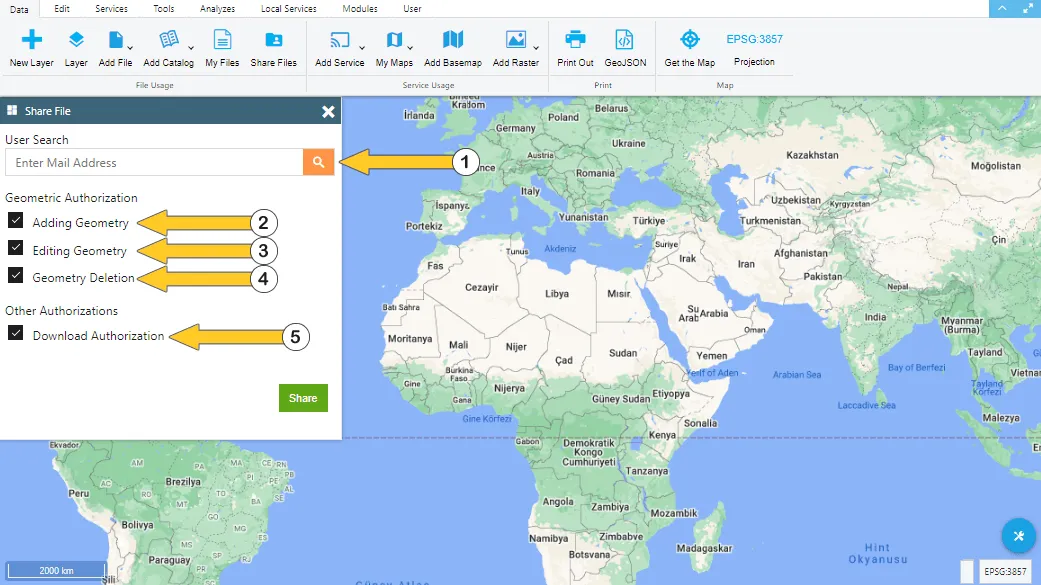 Searching User

Geometry Add Authorization

Geometry Edit Authorization

Geometry Delete Authorization

Geometry Download Authorization
You can search for the user you want to share from the user search section in the panel that opens. You can also choose authorizations of the user while sharing. There are 2 types of main authorization: geometric authorization and other authorization. Geometric authorizations are divided into 3 as adding, editing and deleting.
After specifying the authorizations and selecting the users to be shared, click on the Share option.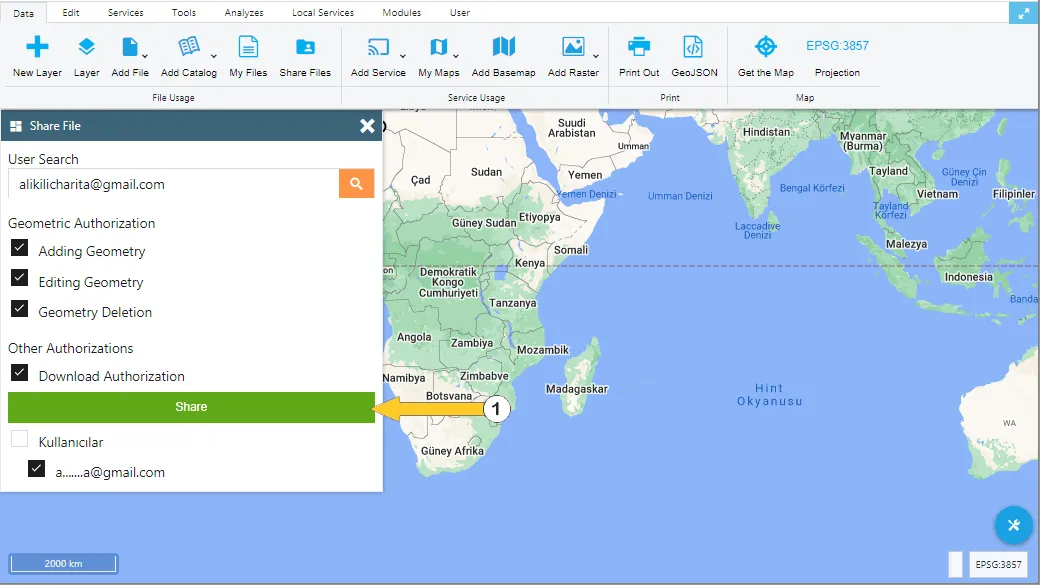 Your file has been shared with the users you selected. Other users can display this file on their own system.