Admin
10.03.2020
Категория : WEB GIS Education Documents
Color information of the map (RGB and Hex color spaces) can be obtained in raster layers in GISLayer software.
To get color information of raster layers, click on the Palette button in the tools menu.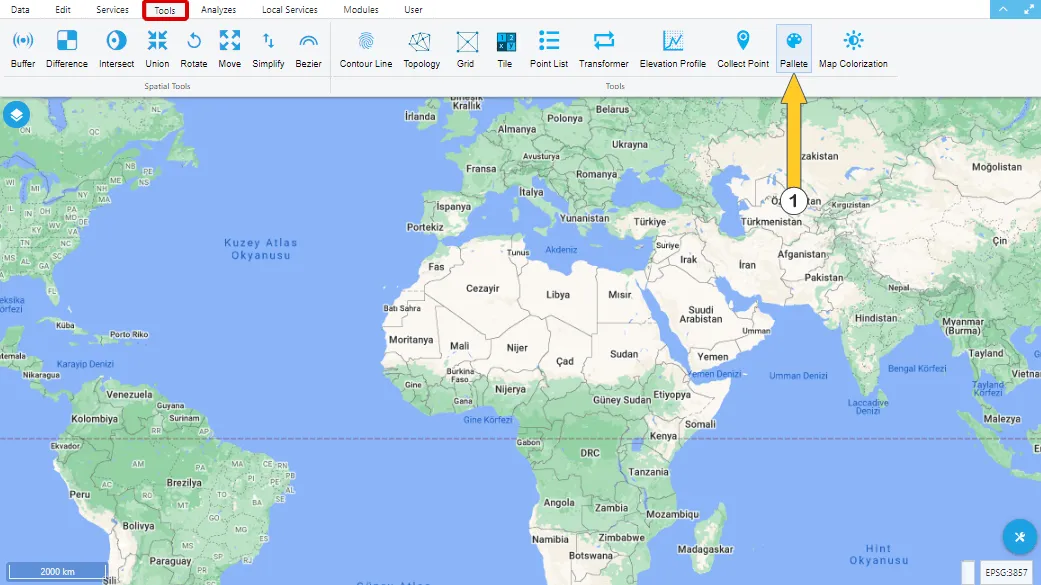 Step 1: Collecting Color Panel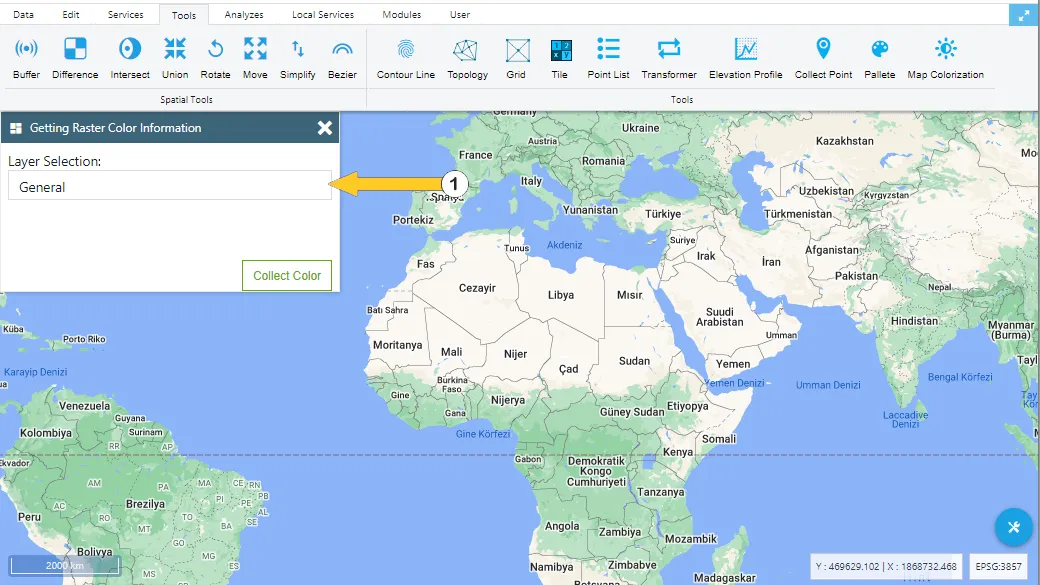 Layer selection is made in the colorization panel. The raster layers active on the map are listed here. In which layer the color information is desired to be collected, that layer should be selected.
"General" option is available in the options regardless of the layers. When the General option is selected, the color collection process can be obtained independently from the layers, information of whatever color is on the screen.
Step 2: Collecting Color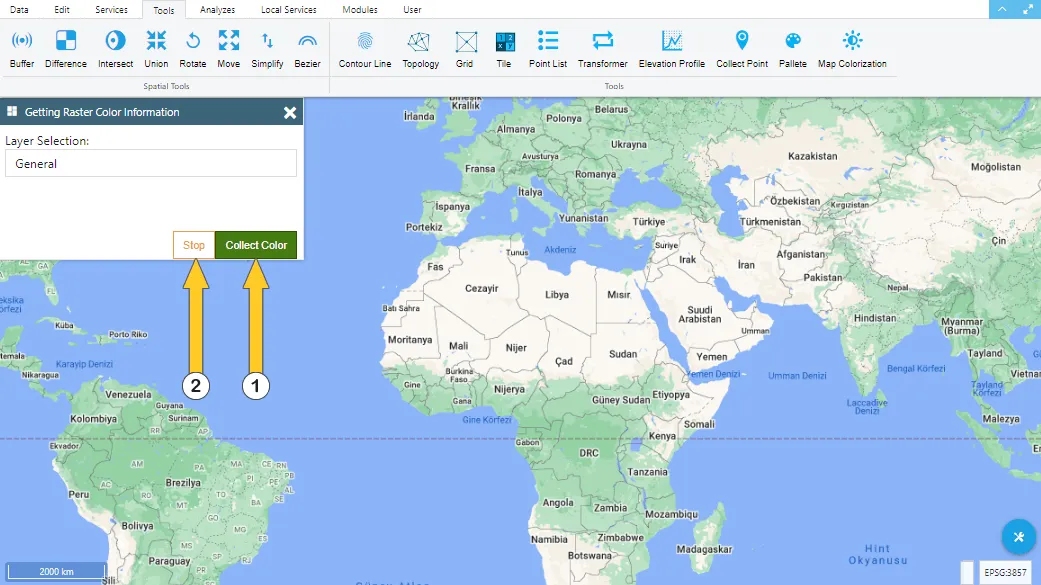 There are 2 buttons on the panel:
Collect Color

Stop
2.1 Start Collecting Point
To start the color collection process, click on the "Collect Color" button. You can now start collecting colors on the map.
The case work is shown below.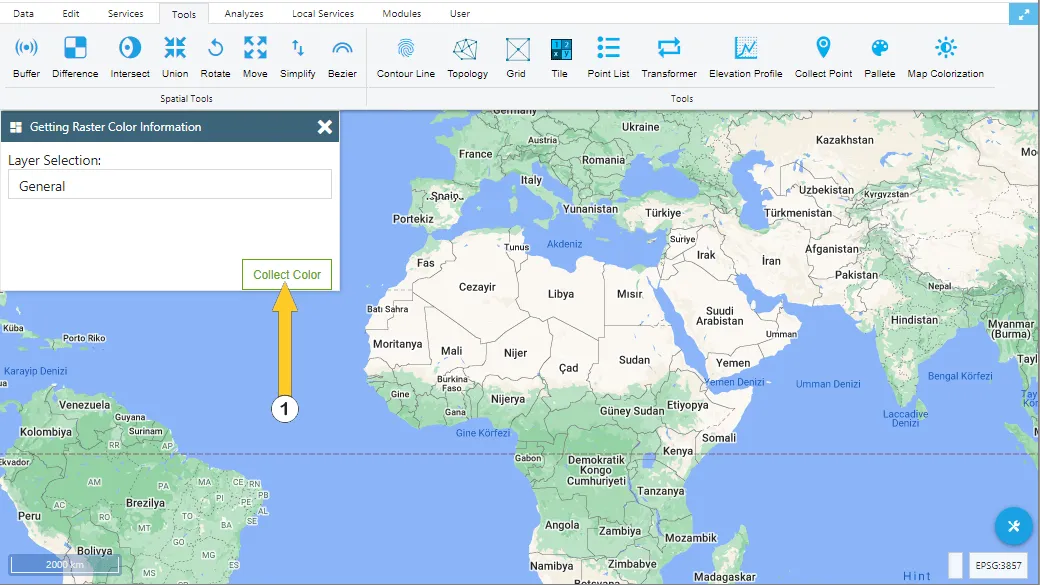 2.2 Stop Collecting Color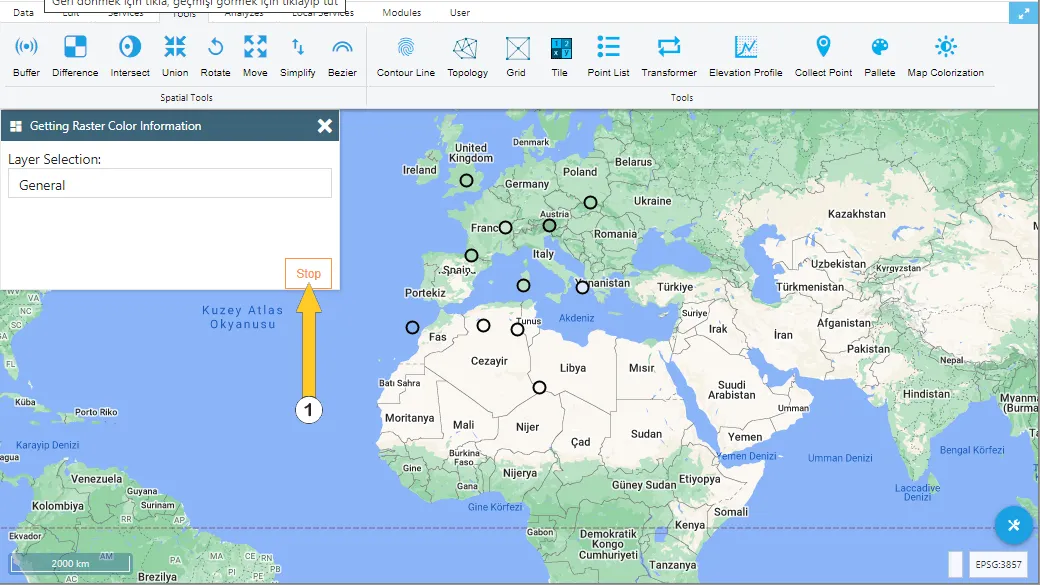 Stopping color collection can be done in two different ways.
Clicking Stop Button

Closing Panel
Step 3: Display Collected Colors
When colors are collected on the map, a layer named "Color Information" is created in the layer box. The information of the collected colors can be viewed in the attribute table of this layer.
In the attribute table;
· From which layer the color is collected
· RGB color space value
· Hex color space code
· latitude
· longitude information is included.