Admin
10.03.2020
Категория : WEB GIS Education Documents
Adding a WFS service in the GISLayer Software can be accomplished by clicking on the "Add WFS Service" button in the "Add Service" drop-down list under the " Data" tab.
In the following screenshot this process is numbered according to the process step.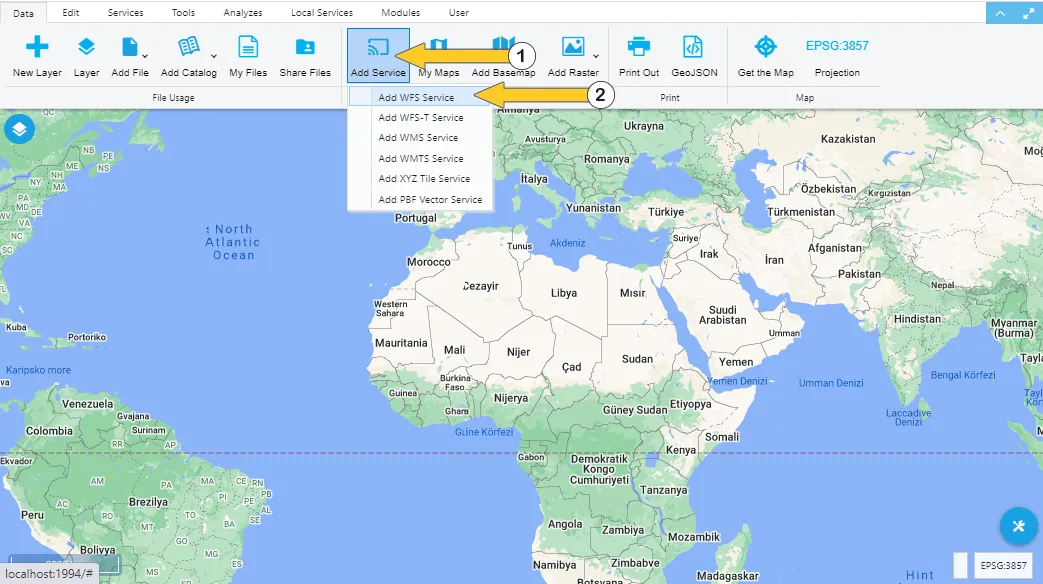 1. Add WFS Service Panel
WFS is an open spatial data source specified by the OGC (Open Geospatial Consortium). WFS is a platform-independent data source and is used by spatial servers that can transmit formats such as XML, GML and GeoJSON.
If you add the WFS service to the GISLayer Software, the mandatory fields must always be filled in. (WFS Layer Name and WFS Url Address ). If we define the panel briefly;
WFS Layer Name: Use the layer name defined in the service
WFS Url Address: Enter the URL of the WFS server
Server Version: Select server version
Username and Password: Required if it is a protected or access restricted layer
EPSG Code Search and EPSG List: Projection system needs to be specified
Add: Use to add a WFS service to a map as a layer
The fields that we have defined above in the panel are shown in the screenshot below.
If you wish, you can list the layers in the URL by clicking the search button after typing the URL address. Thus, the data of the layer you selected is automatically filled in the required places.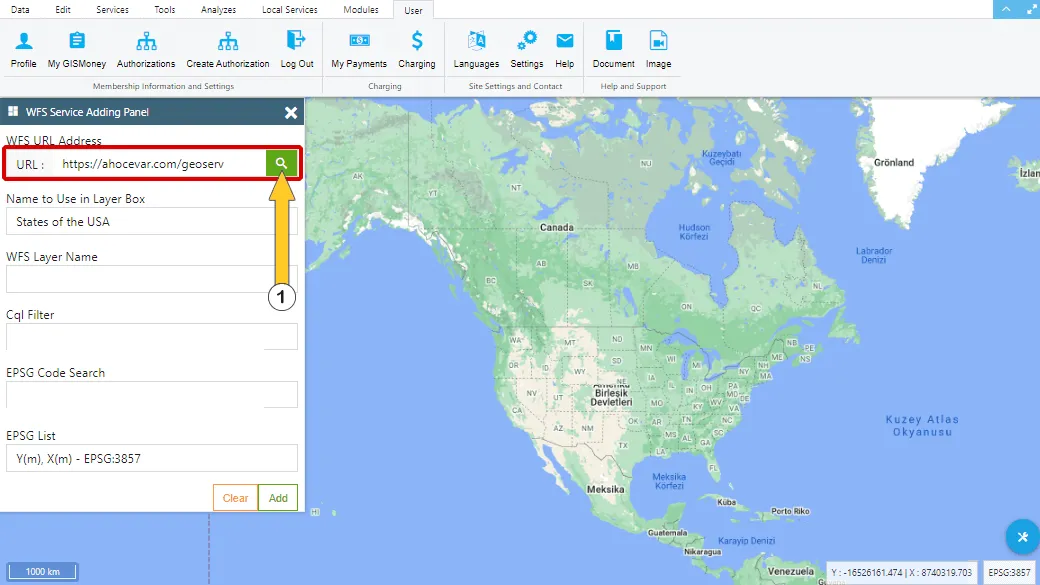 The WFS service selected by the user is added to the "Layer Box" and displayed on the map after entering the required information in the Panel and clicking the Add button.
The following screenshot shows the added WFS service.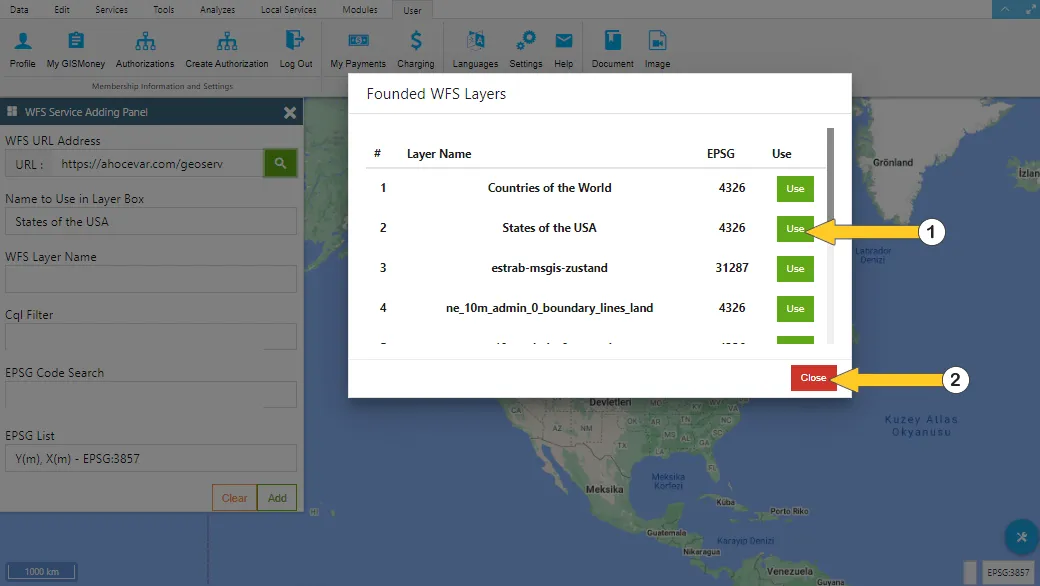 The result of adding is shown below.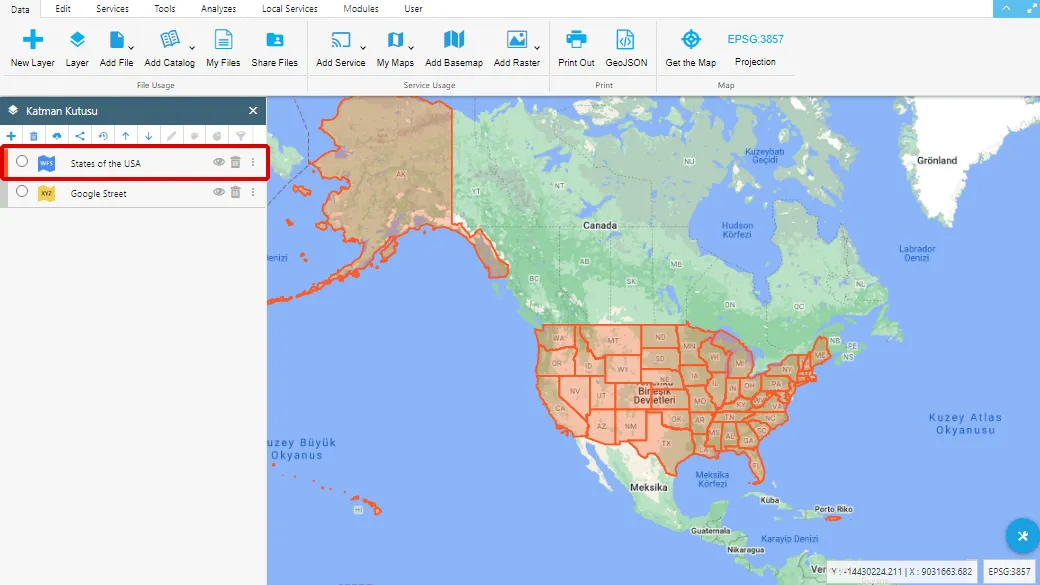 Sample WFS data example is shown below.
URL: https://ahocevar.com/geoserver/wfs
Name: usa:states
EPSG: EPSG:4326