Admin
10.03.2020
Categoria : BlueGIS Mobile Education Documents
It is possible to create points by clicking the map in BlueGIS software. To create points, click on the 'Measurement Tools' menu from the quick menu (+ sign) at the bottom of the screen.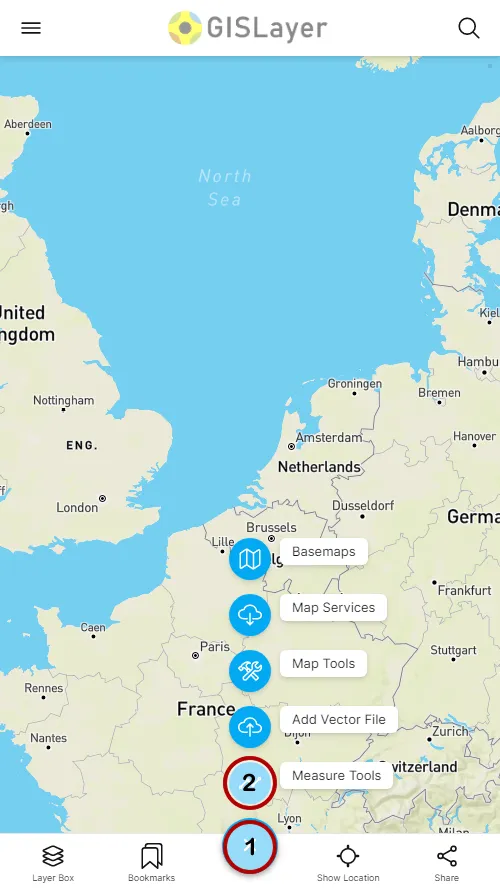 In the panel that appears on the screen, select the 'Point Creation' option.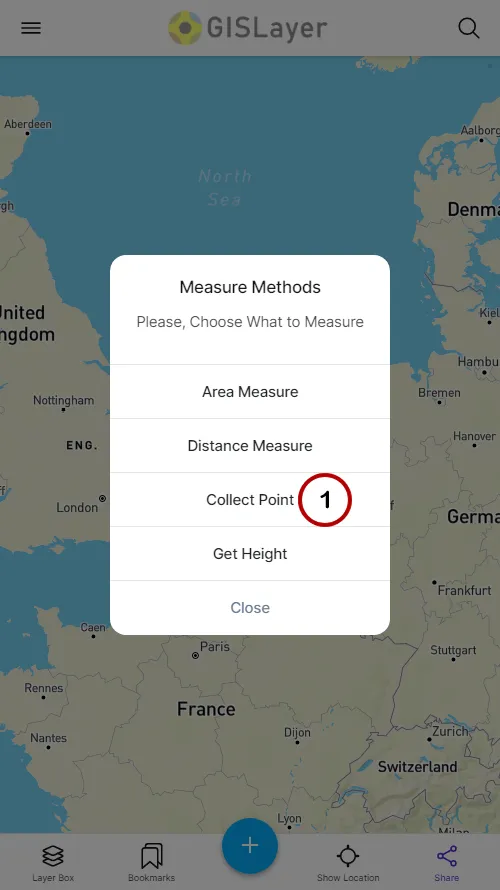 1. Point Creation
When the point creation button is selected, points can be created on the map. The points you created will be marked on the map.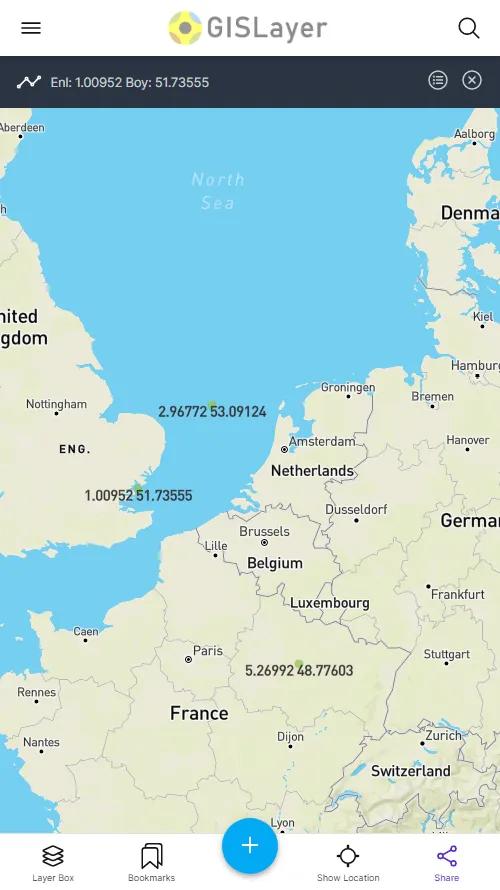 Coordinates of the last point created appear at the top of the screen. View all selected points with the "List" button.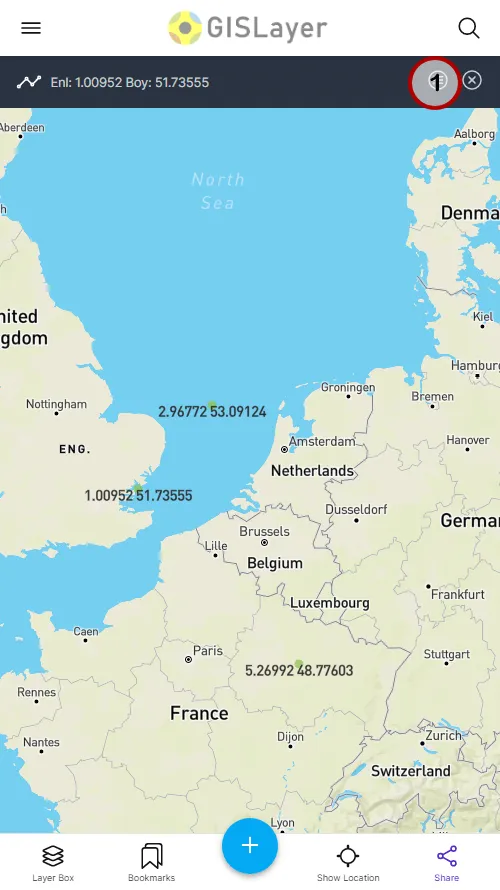 View all created points with this 'List' button.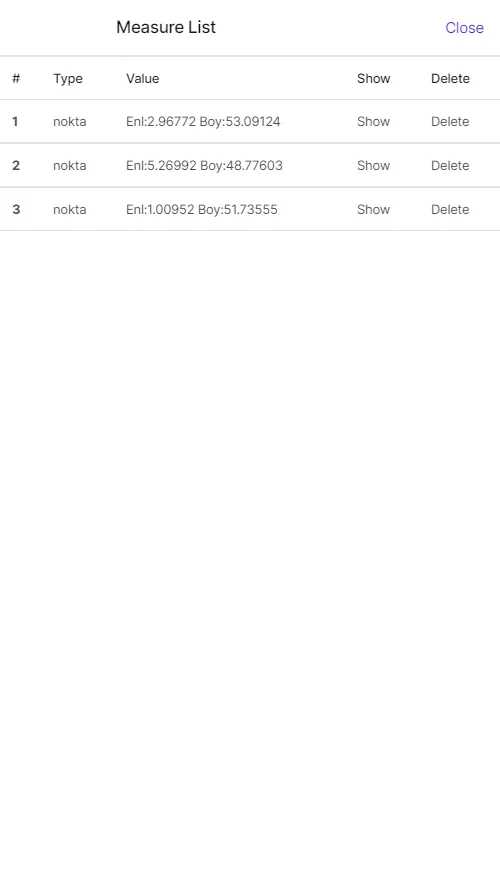 The points can be displayed on the map or deleted from the list via the "Show" and "Delete" buttons.