Admin
10.03.2020
Categoria : BlueGIS Mobile Education Documents
The BlueGIS has a night mode. To activate the night mode, select the 'Night Mode' button at the bottom of the left menu.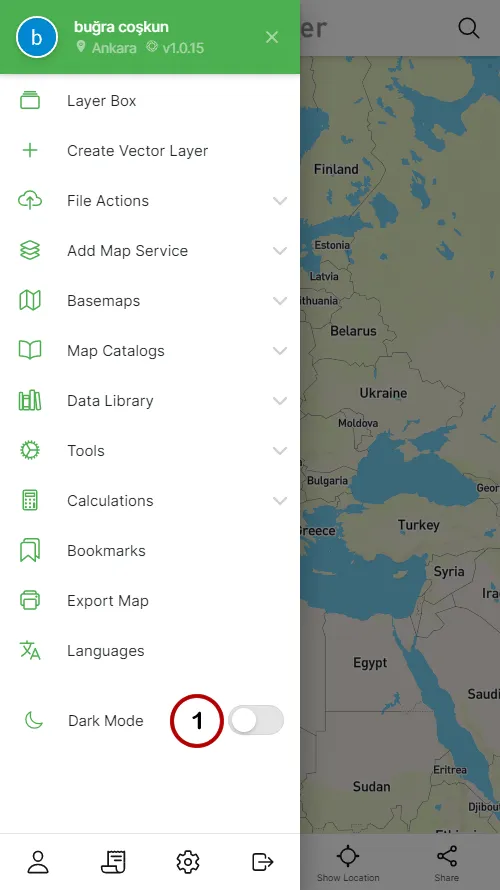 1. Activating Night Mode
When the night mode is activated, the theme of the application changes, and the basemap is changed to dark mode.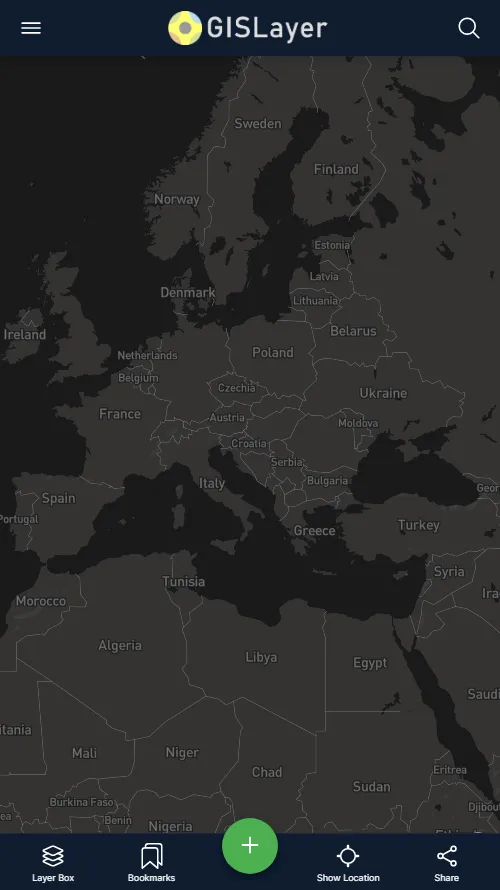 When night mode is turned off in the left menu, the map will be restored.