Admin
10.03.2020
Categoria : BlueGIS Mobile Education Documents
Various files can be added to the system in BlueGIS software.
GeoJSON
KML
GPX
SHP
Excel
NCN
If there is more than one file you want to upload to the map, these files can be added at the same time regardless of the file type. To reach the file upload menu, you can click the "Add File" button from the "File Operations" option on the left menu.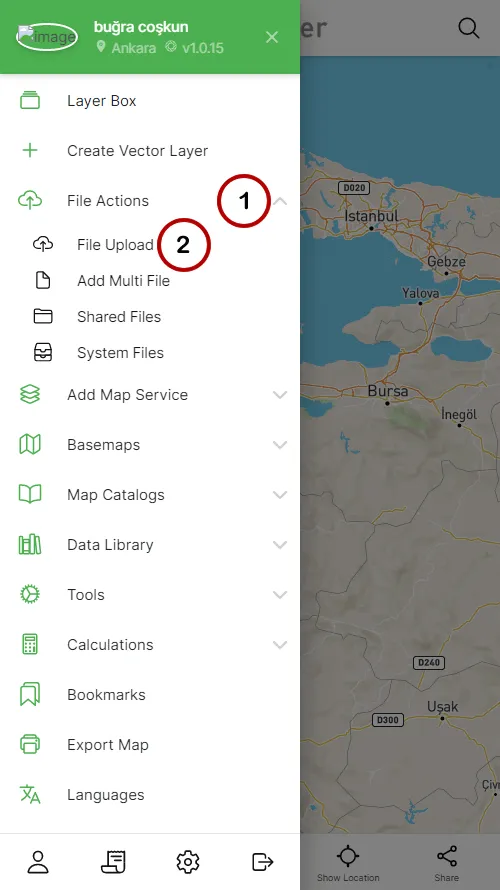 Step 1: Add Multiple Files
After clicking the Add File button, the coordinate system of the files to be uploaded is asked.
Note: The coordinate system of the files to be uploaded must be the same.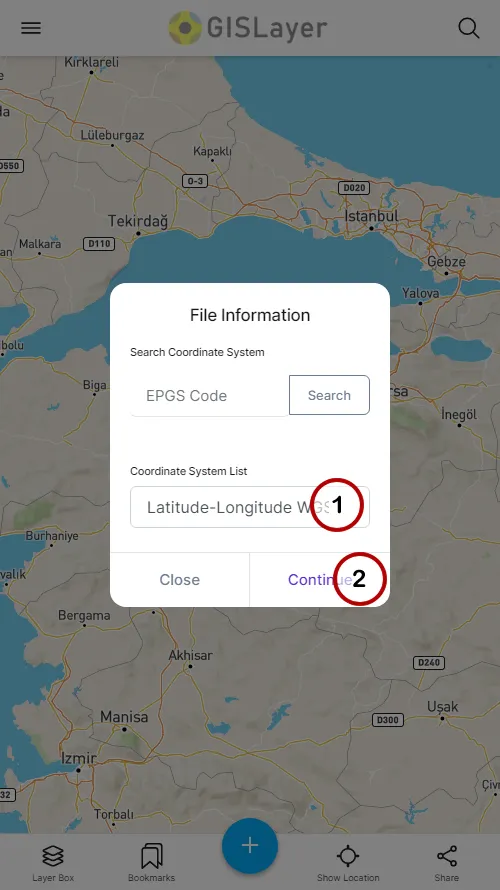 Then directly file selection screen will appear. Select the files you want to upload from the file types in the format supported by BlueGIS software on this screen.
Note 2: File types may differ.
The files you selected will be uploaded to the map automatically in order. The sample application results are shown below.