Admin
10.03.2020
Categoria : BlueGIS Mobile Education Documents
You can navigate with the BlueGIS software. You can access the navigation panel via the "Navigation" option under the "Tools" in the left menu.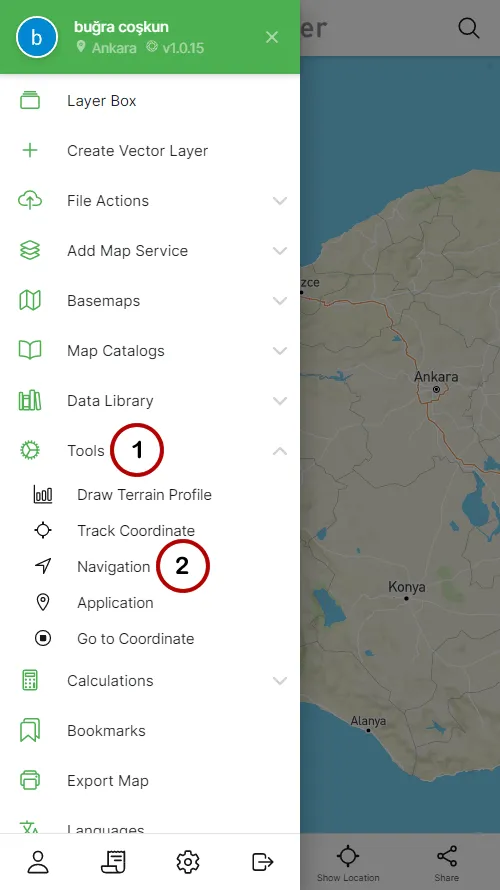 Step 1: Choosing a Start and End Point
First, you should select the starting and ending points in the navigation panel.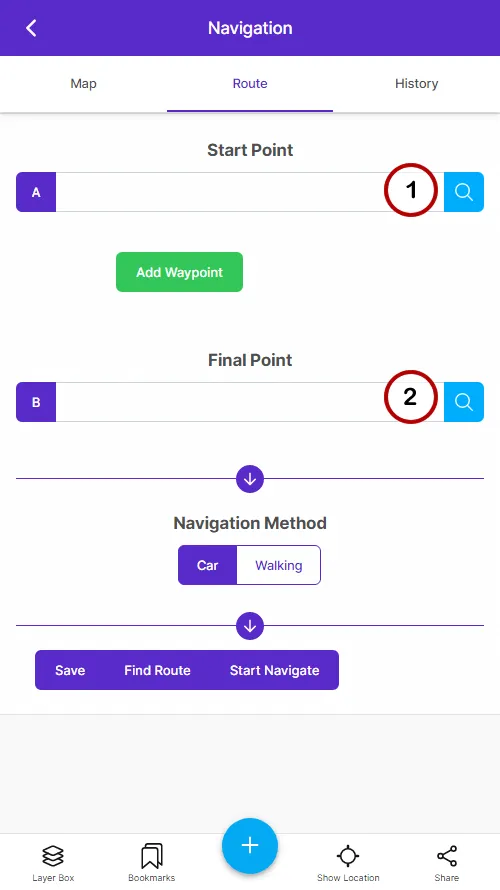 Use buttons on the side to select the points. There are 4 different ways to select points.
1. Current Location: The user's current location
2. From the map: Point is selected on the map
3. Search: Searching for the place with search panel
4. Typing: Enter Coordinate manually
After selecting the start and endpoints, choose the navigation method. There are 3 types of navigation methods.
By Car

By foot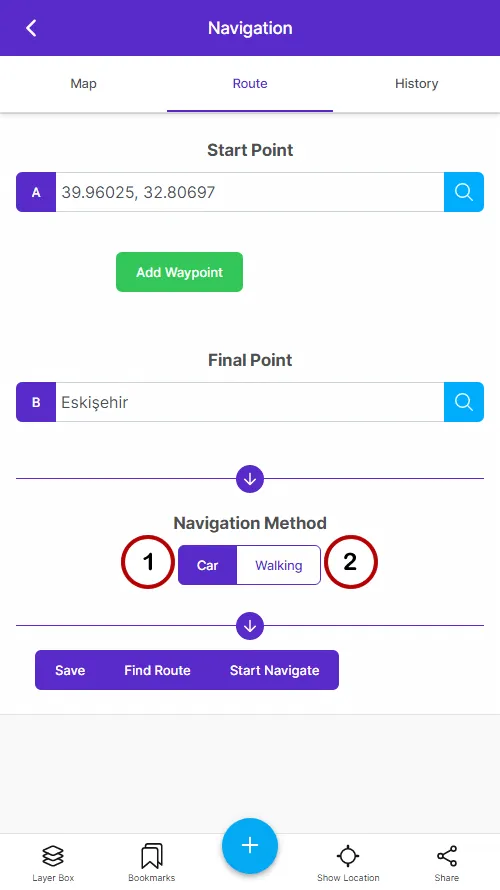 Step 2: Creating a Route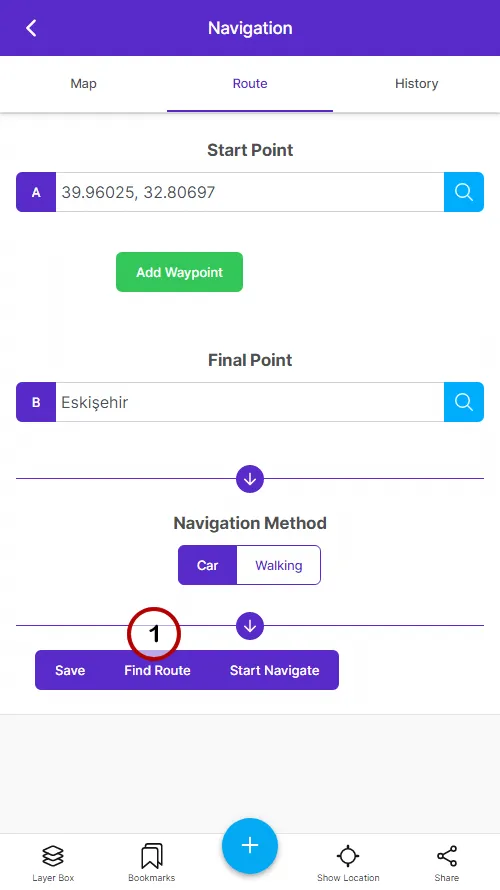 After the required settings are selected, the route is drawn with the find route button.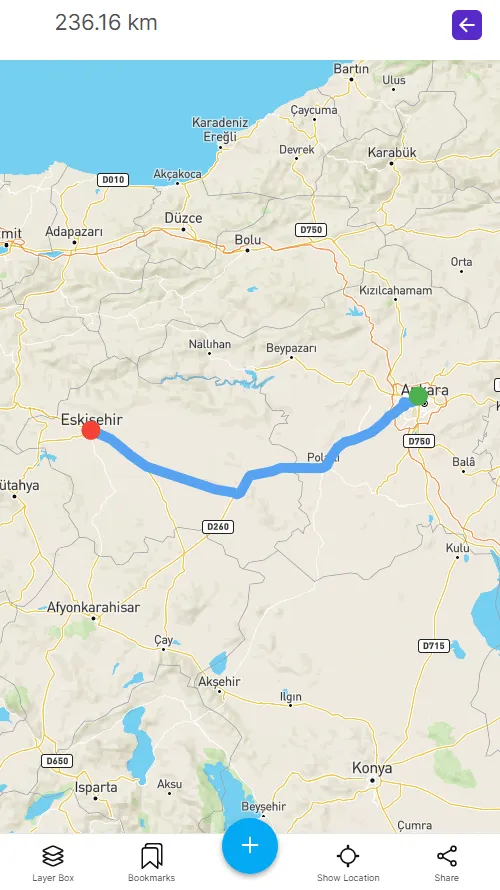 The start point is shown in green and the endpoint in red.
Step 3: Starting Navigation
To start the navigation, start and endpoints are selected and the 'start the navigation' button is pressed.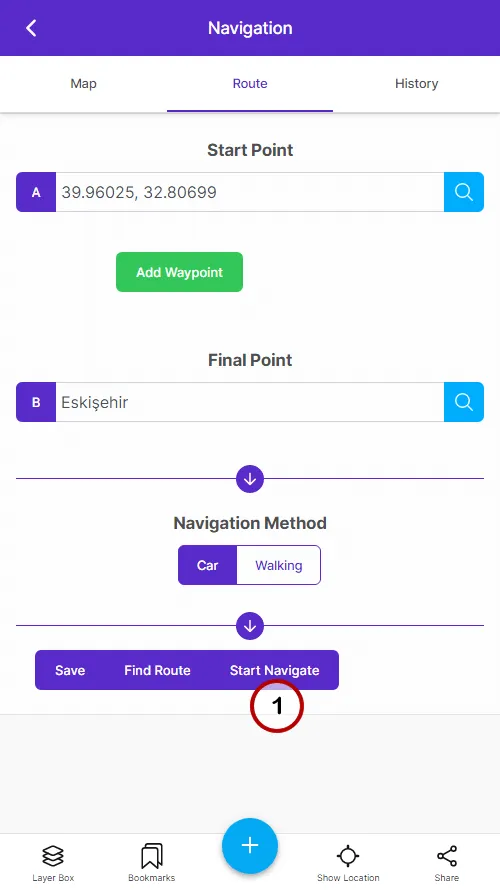 Navigation starts.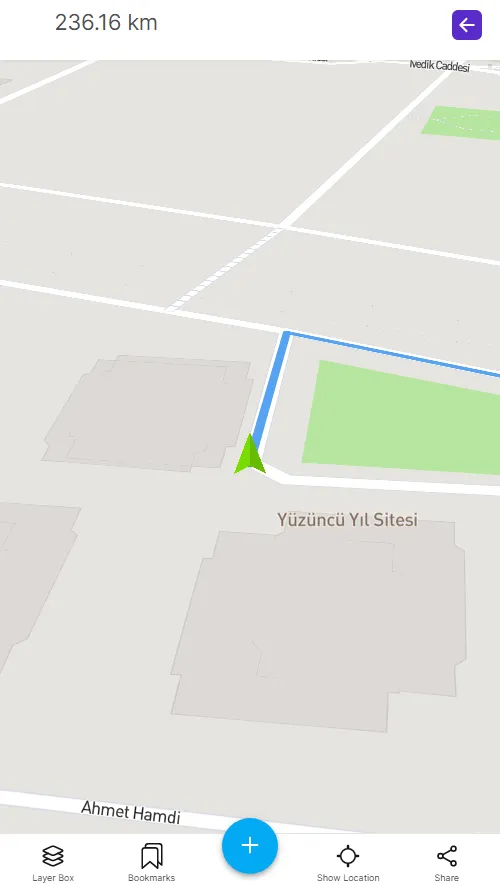 Step 4: Add to Favorites
It is possible to save frequently visited places for easier use. After selecting the destination point, click the "Save" button.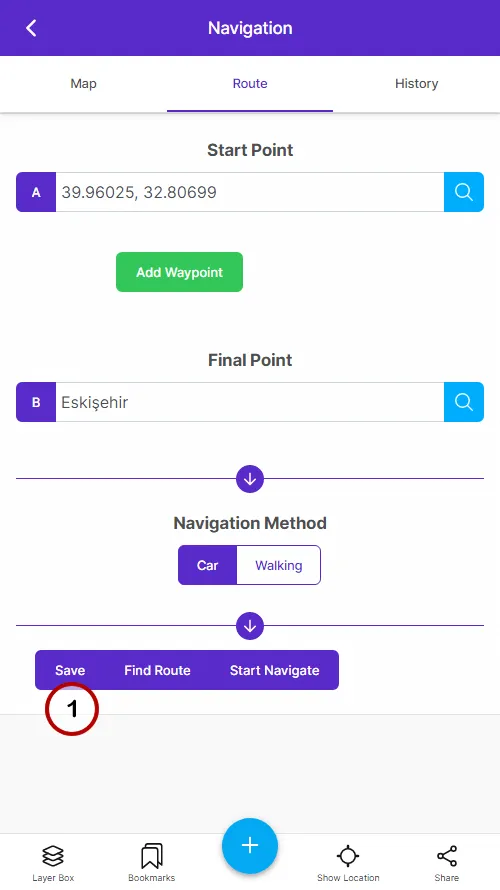 Then enter the record name in the drop-down panel.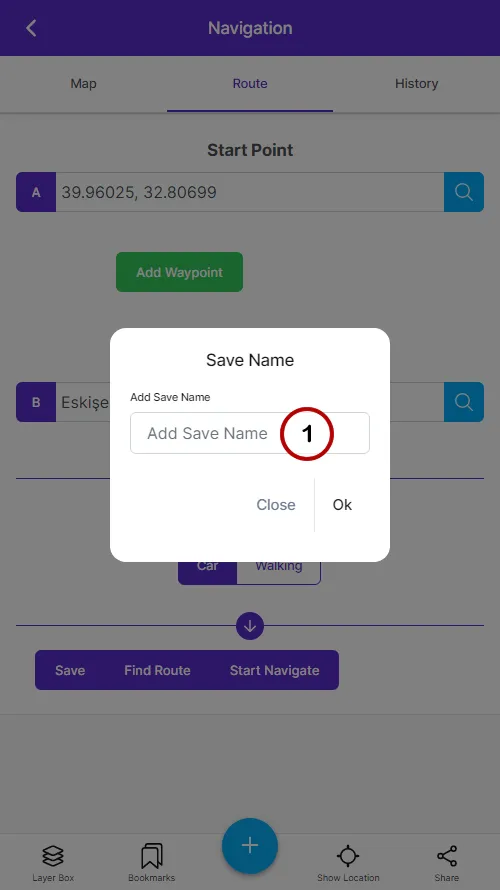 Registration is completed by pressing the OK button.
Step 5: Listing Saved Points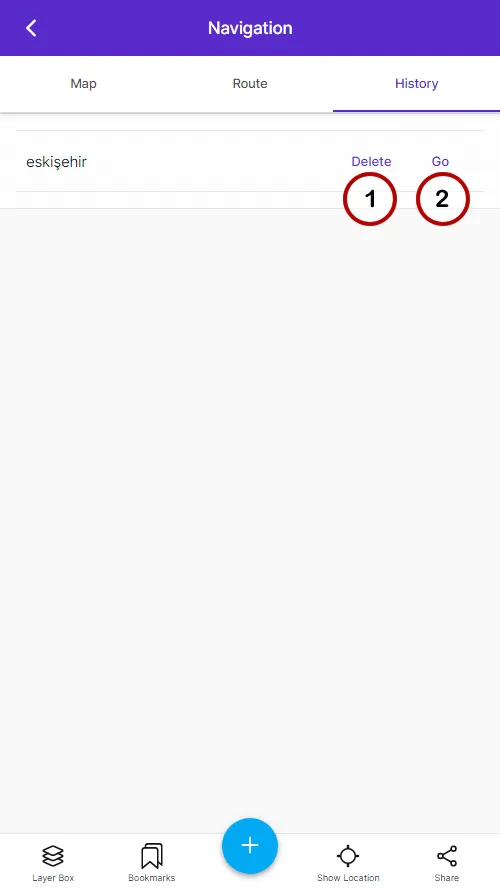 Saved points can be listed from the history menu. There are 2 buttons next to each favorite point. Points can be deleted with the "Delete" button. With the Go button, the route from the current location to the saved destination is drawn.