Admin
10.03.2020
Categoria : BlueGIS Mobile Education Documents
Catalog files are files where multiple-layer information is stored. Any type of layer can be easily added to the map using catalog files.
Catalog files can be easily added to the map using the Add Catalog' menu in BlueGIS software. To access the catalog uploading panel, click "Add Catalog" from the "Map Catalogs" on the left menu.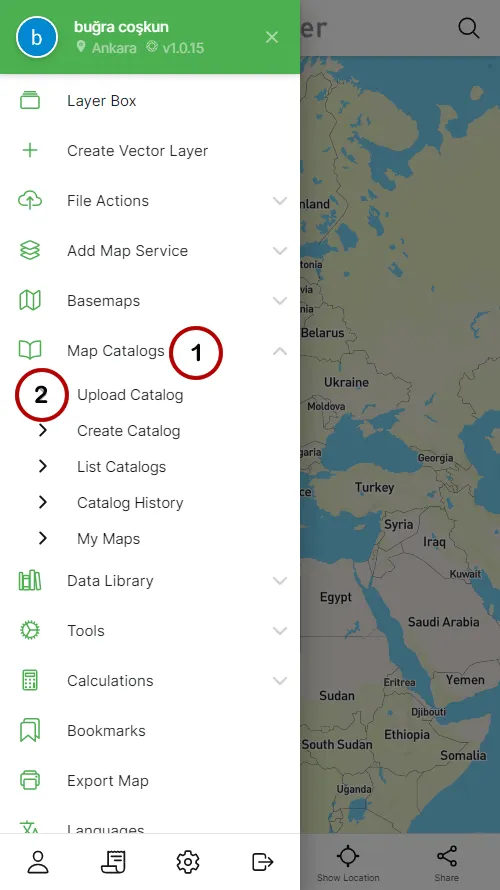 1. Add Catalog Panel
After selecting the catalog file to be loaded on the map, the layers in the catalog are listed in the panel.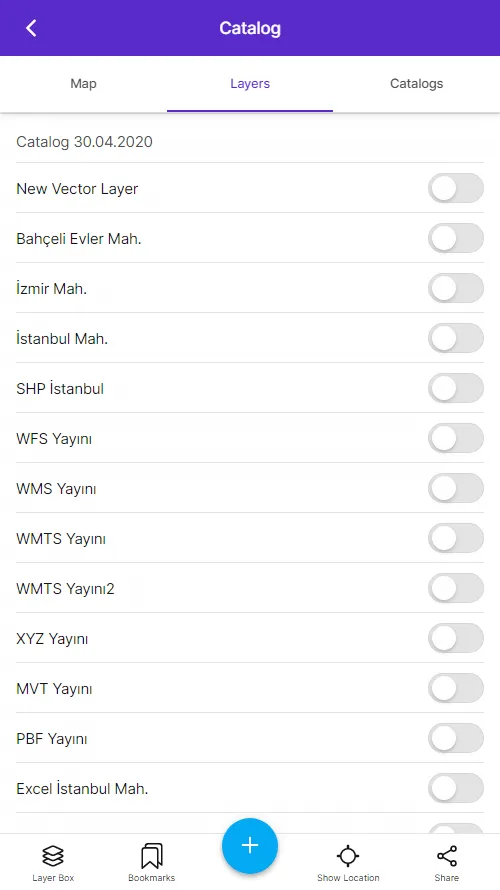 A checkbox is available next to each layer. Mark the checkbox of the layers wanted to add to the map.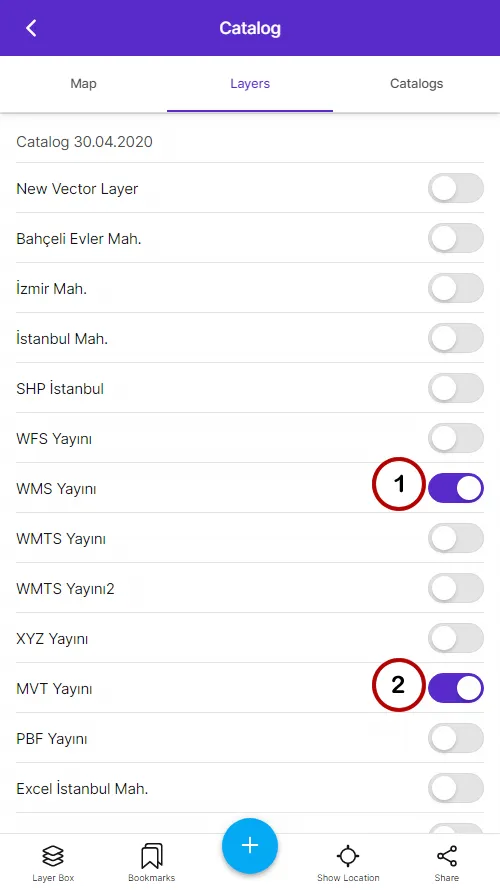 Then the selected layers are added to the map with the save button.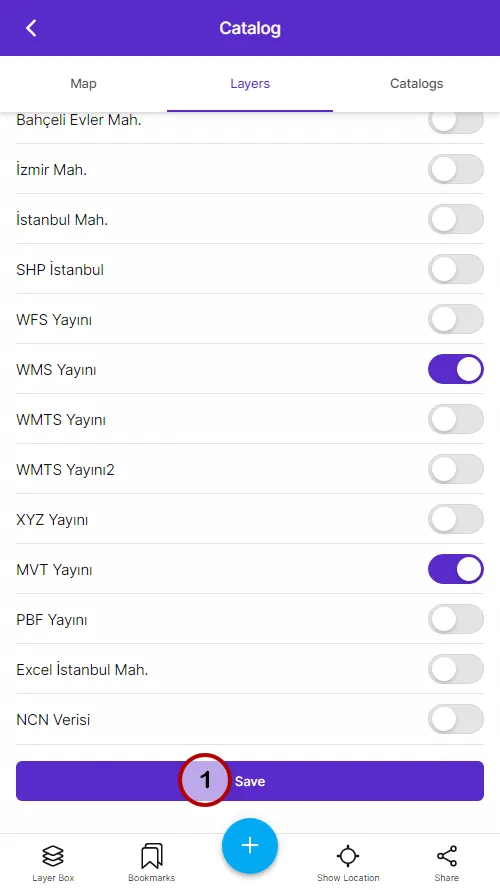 The results in the example are shown below.