Admin
10.03.2020
Categoria : WEB GIS Education Documents
Filtering can be done within layers in GISLayer software. To access the filtering panel, after selecting the layer to be filtered in the layer box, click on 'Filtering Within Layer' option.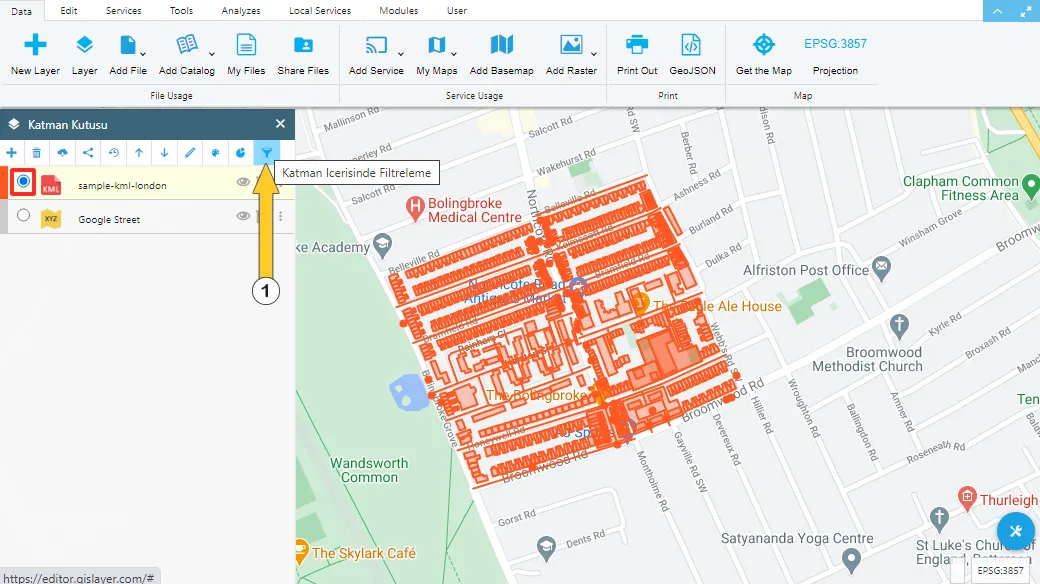 1. Filtering Panel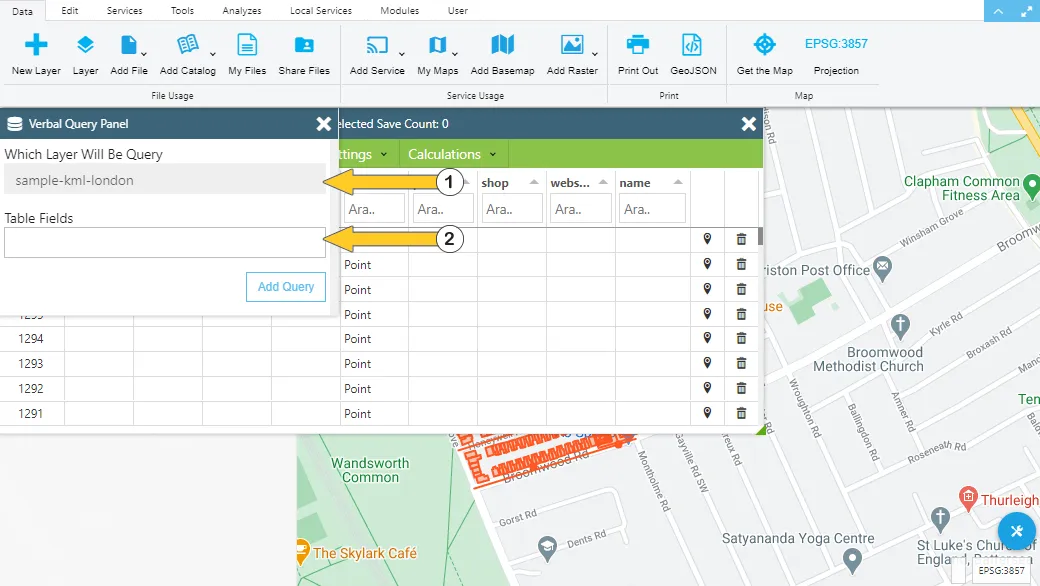 The filtering panel displays which layer to filter. In addition, the column to be filtered is selected.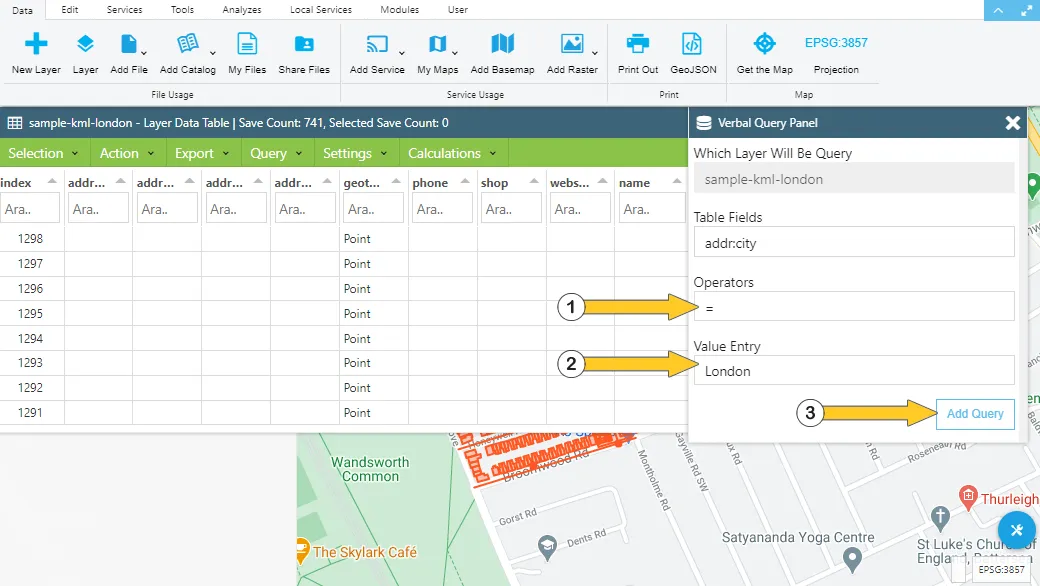 After the column is selected, operator and value entries are made and the query is added with the 'Add Query' button.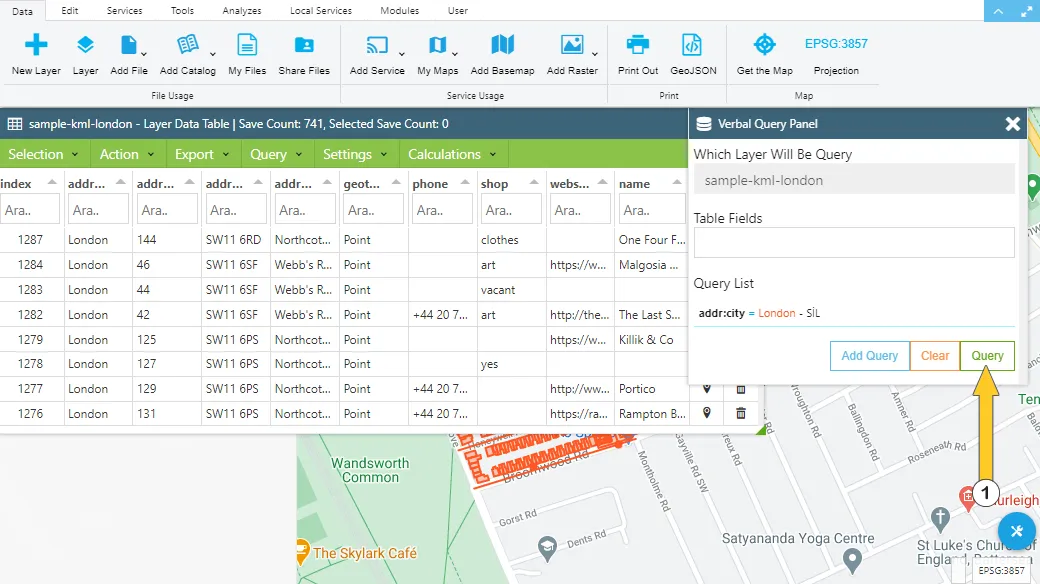 To run the query, click on the "Query" button. The query result is shown below.