Admin
10.03.2020
Categoria : WEB GIS Education Documents
You can display the files you share on the GISLayer system, add them to the map and stop sharing.
Step 1: Adding My Shared File to the Map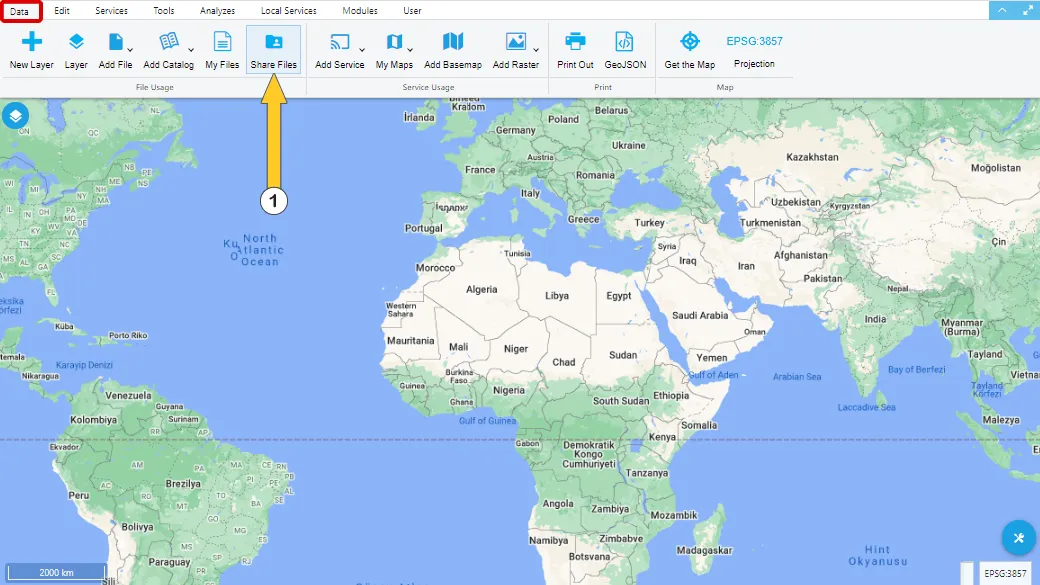 You can display the files you shared with the "Sharing Files" button on the "Data" top menu.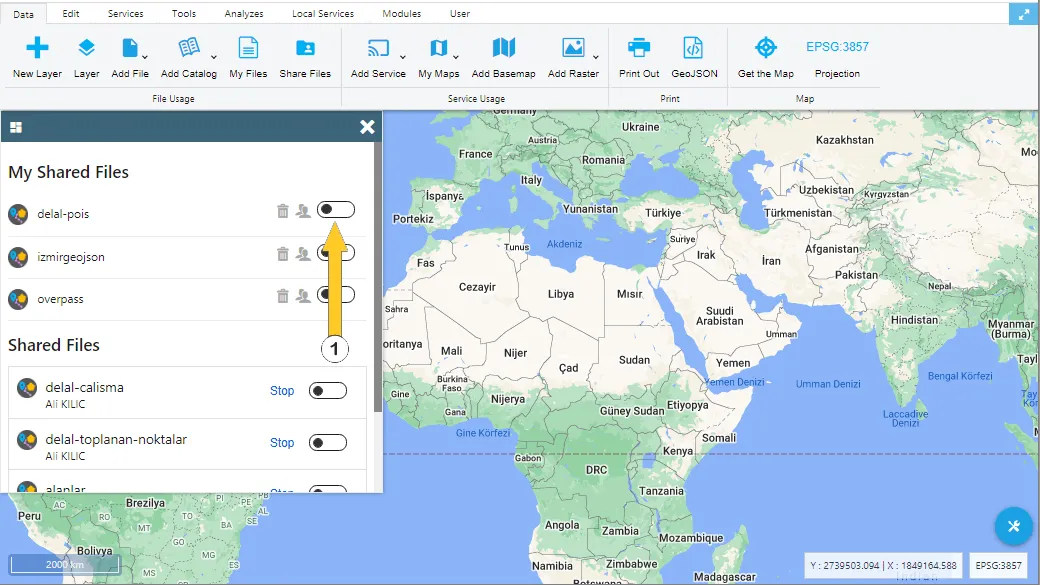 Next to each file are groups of buttons. To add the file to the map, the button next to the file to be added is activated.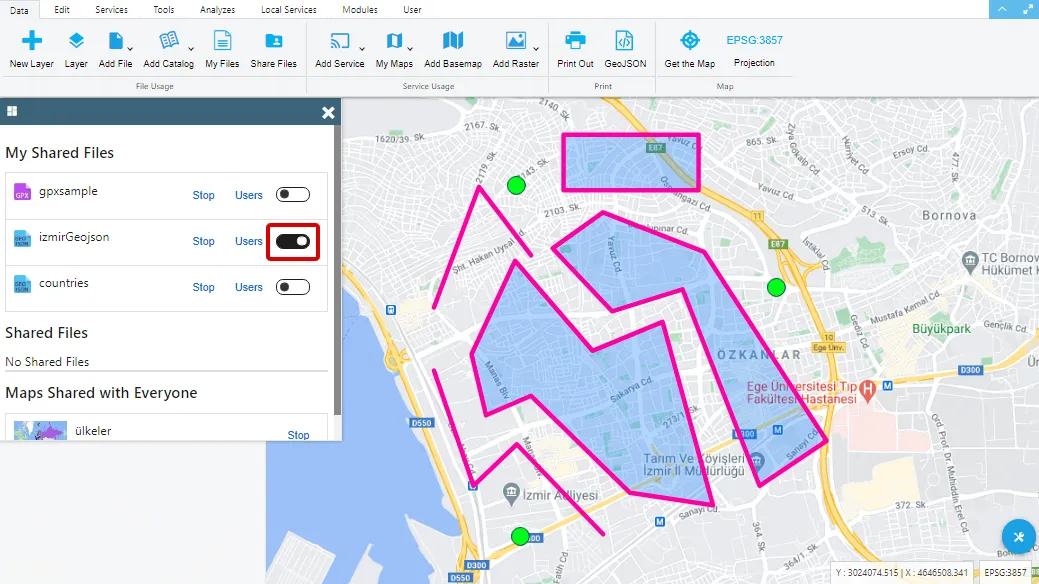 Step 2: Collectively Stop My Shared Files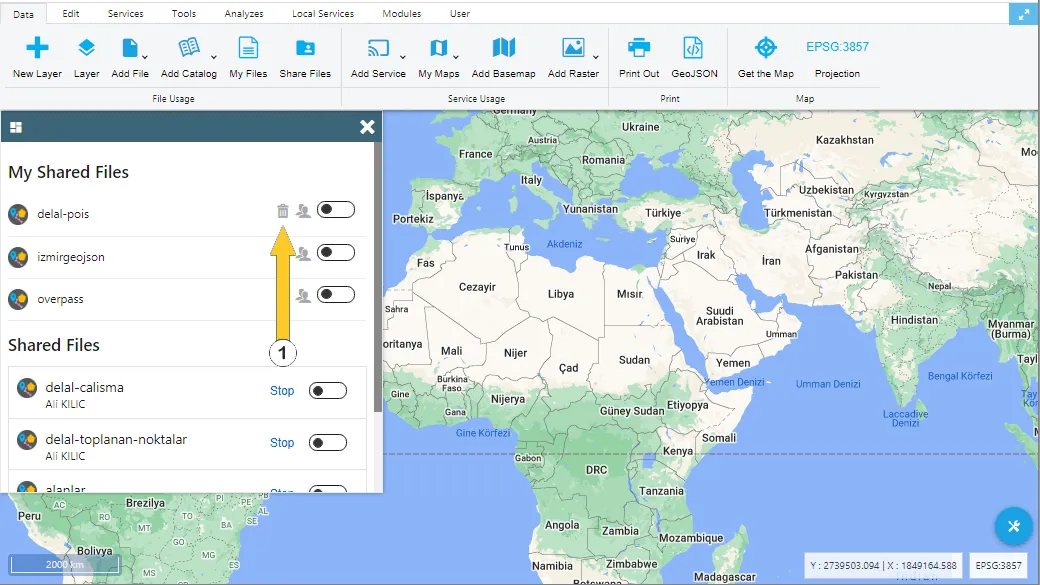 You can collectively stop sharing the file you shared. You can do this via the Stop button in the file list you shared. Sharing can be easily removed by clicking Yes to the question of Are you sure you want to stop this sharing.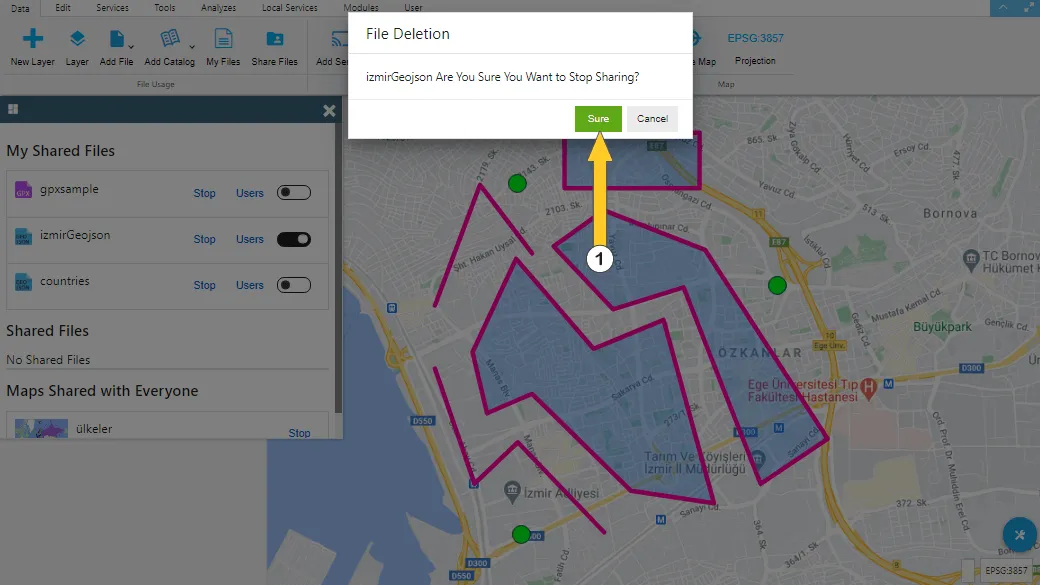 Step 3: Stopping Person Based Sharing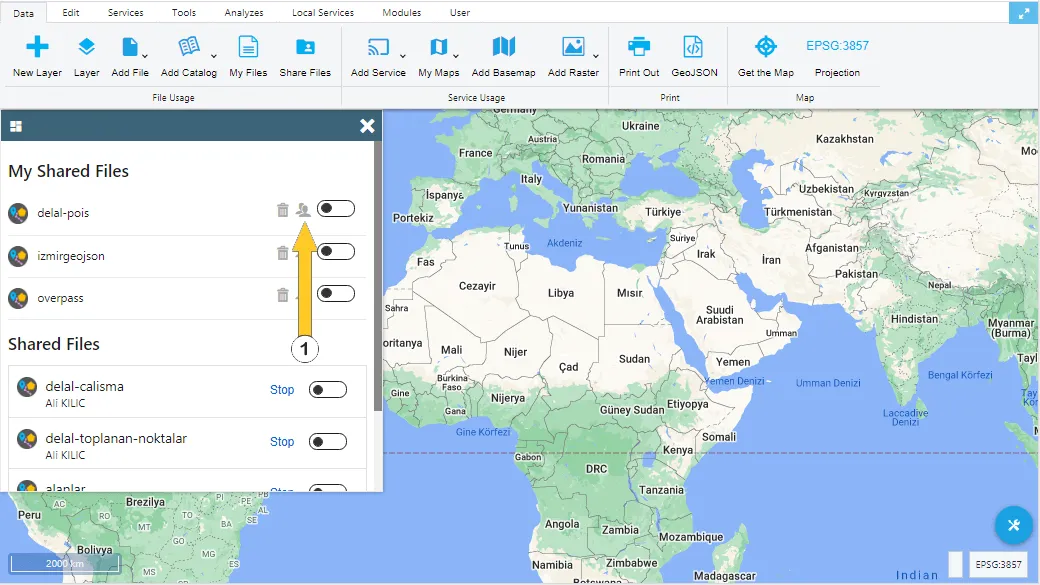 File sharing can be removed for all users or can be stopped on an individual basis. For this, the Users button is clicked on the Sharing Files.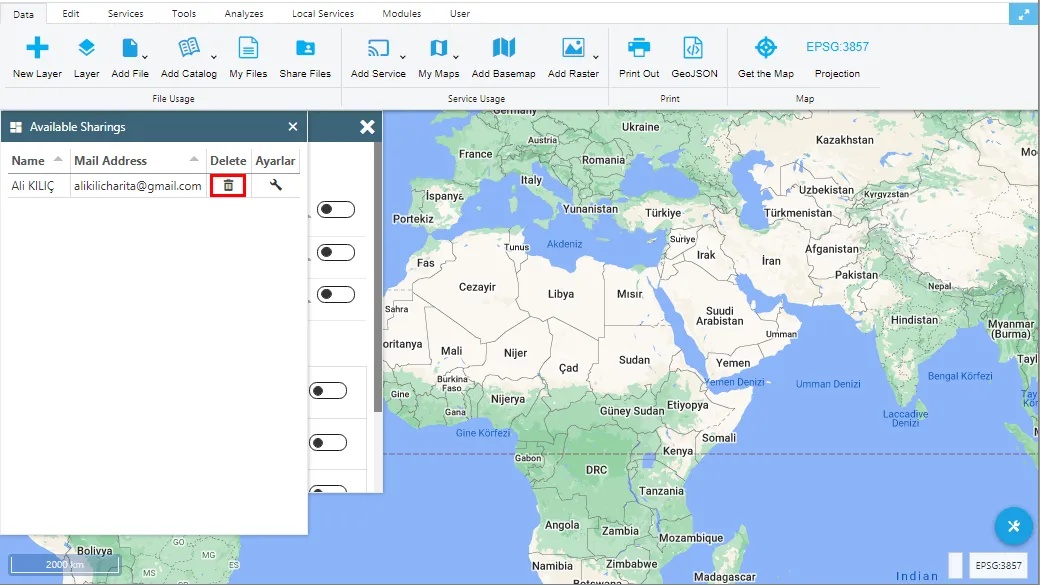 Click the Delete button next to the person you want to stop sharing in the users list. After answering Yes to the question of Are you sure, sharing to that person will be removed.