Admin
10.03.2020
Categoria : WEB GIS Education Documents
Step 1: Add File 🡪 Add GeoTiff Tile
GeoTIFF is a data standard that allows geographic reference information to be embedded in a TIFF file. In GISLayer it is possible to load GeoTiff files with URL and view them as layers.
Select the GeoTIFF button from the Add File menu.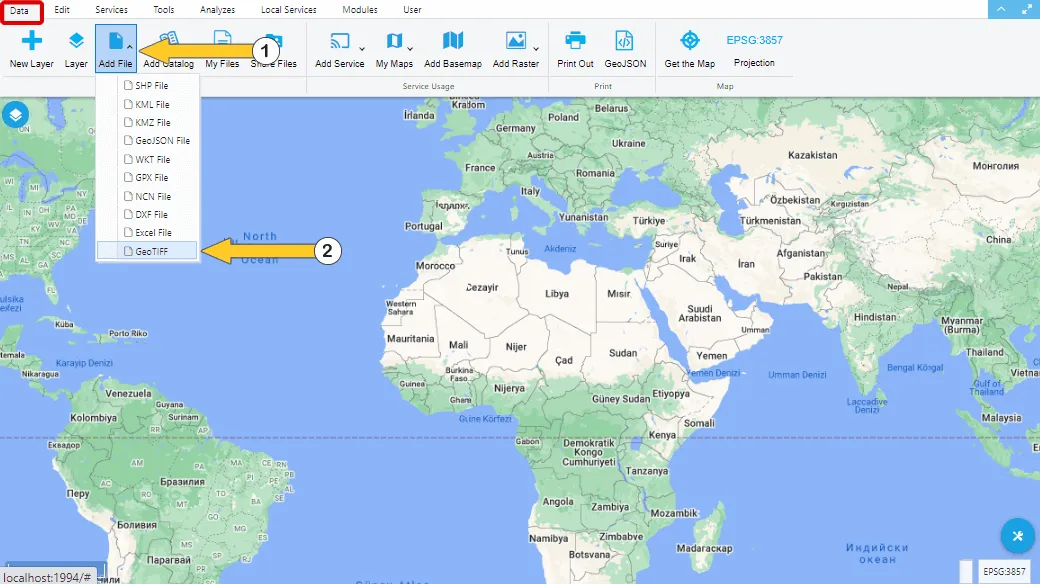 Step 2: Add GeoTiff Panel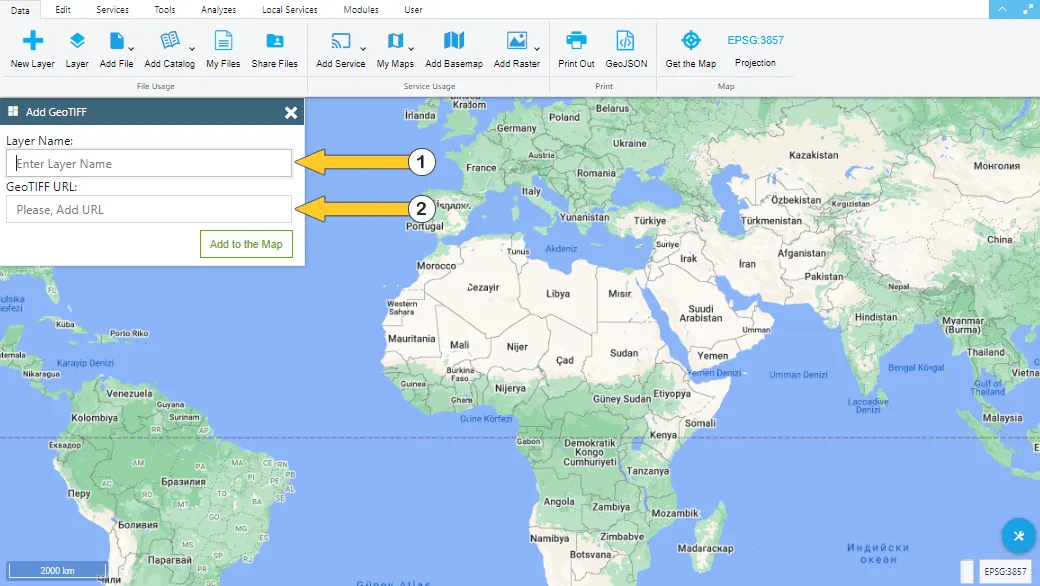 In the opened panel;
Enter the layer name.
Enter the URL of the GeoTIFF file.
An example of a GeoTiff URL address is given below.
GeoTiff URL: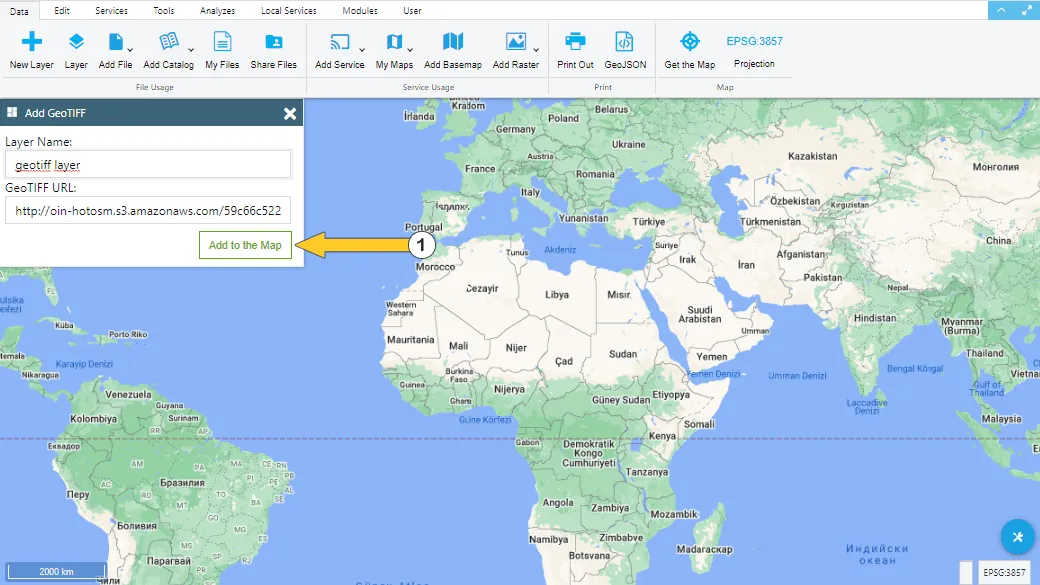 After entering the layer name and URL click on the Add to Map. After clicking, GeoTiff is added to the map and the layer appears in the Layer Box.