Admin
10.03.2020
Categoria : WEB GIS Education Documents
This function enables the display of vector layers in GeoJson format at GISLayer. It is also possible to make changes to the displayed GeoJson data.
Step 1: New Layer
To use the GeoJson menu, a vector layer must be present on the map. To create new layers click the New Layer button.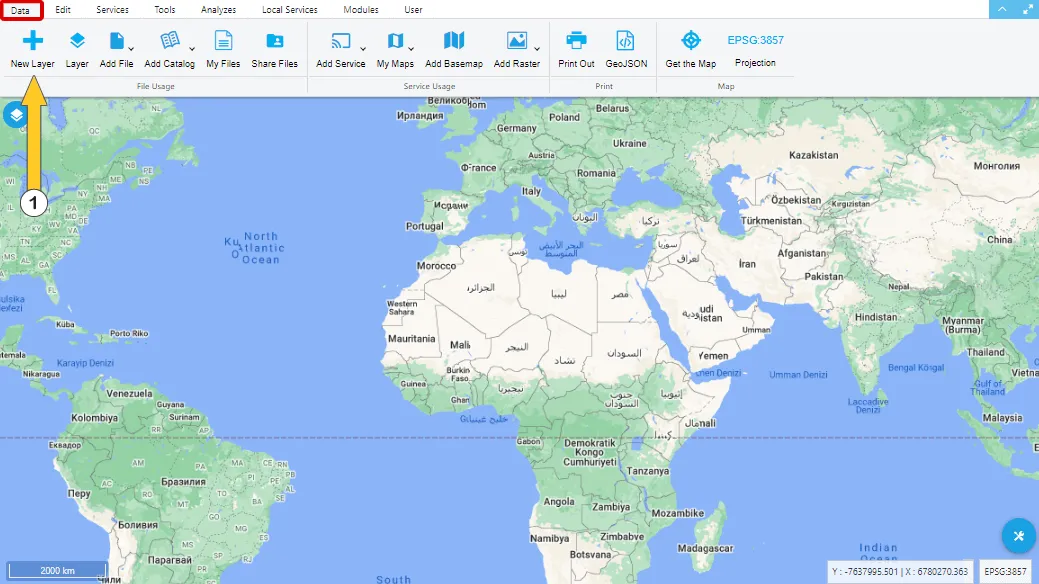 Step 2: GeoJSON Panel
The GeoJSON panel can be accessed in 2 different ways.
By clicking the GeoJSON button in the Data tab of the top menu.
By clicking the View GeoJson Data button, which is located as three points on the far right of the layer whose data you want to view in the Layer Box.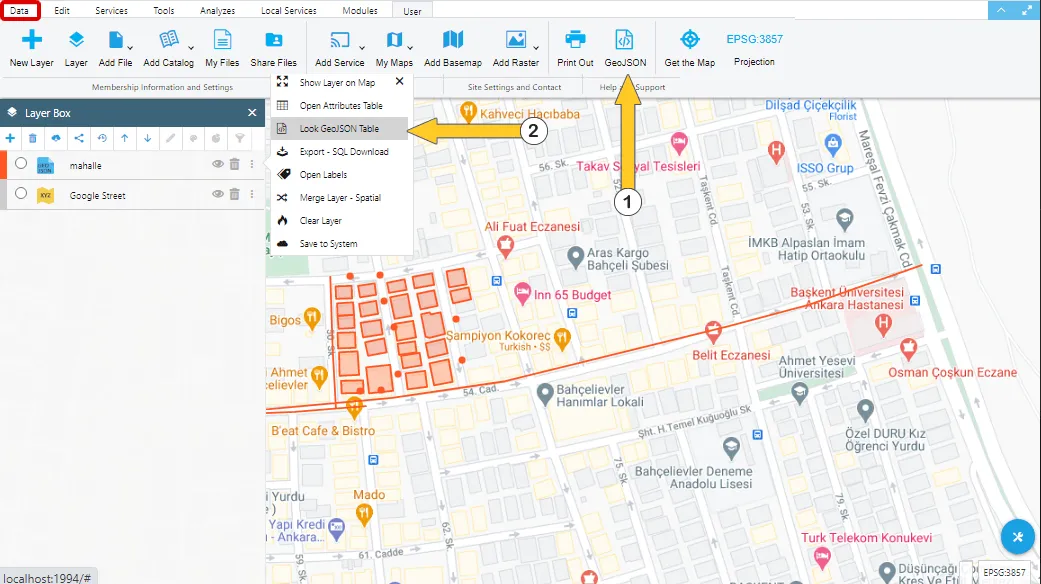 2.1. Open using the GeoJSON button
This section describes how to open the GeoJson panel via the GeoJSON button.
First, after pressing the GeoJson button under the data tab, the following panel opens. The number 1 in the picture shows the part where the layers are listed. And the number 2 indicates the area where the GeoJson data will be opened on the panel.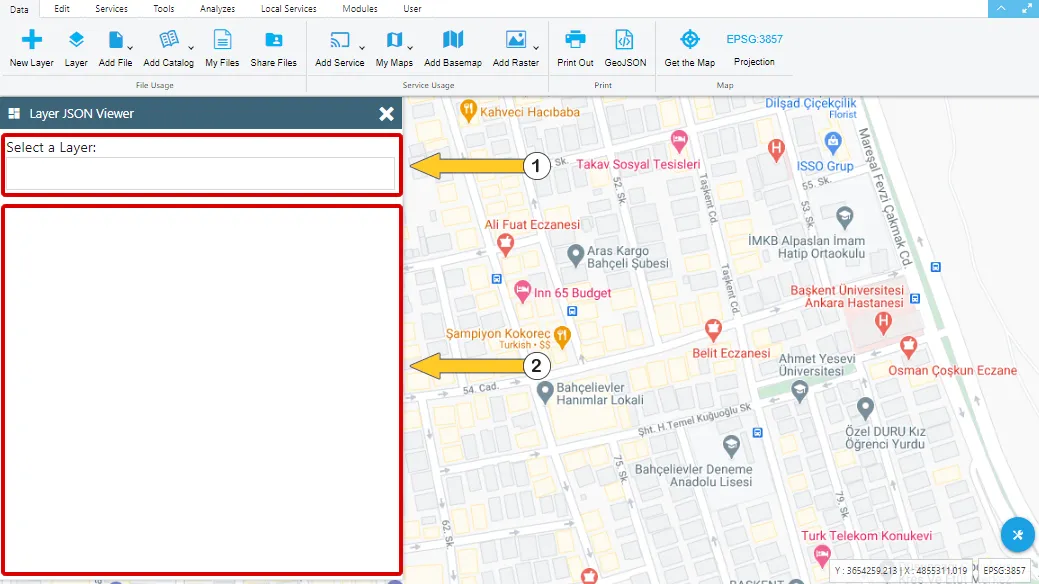 The 'Select a Layer' section lists the vector layers on the map. Select the layer on which you want to work.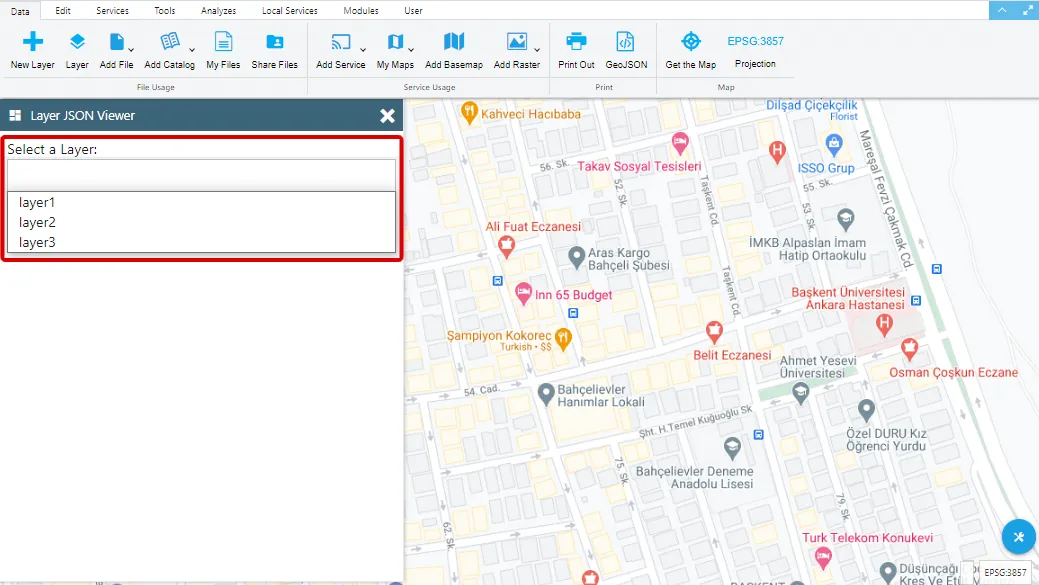 The data in the layer will appear in the GeoJSON format on the bottom of the panel.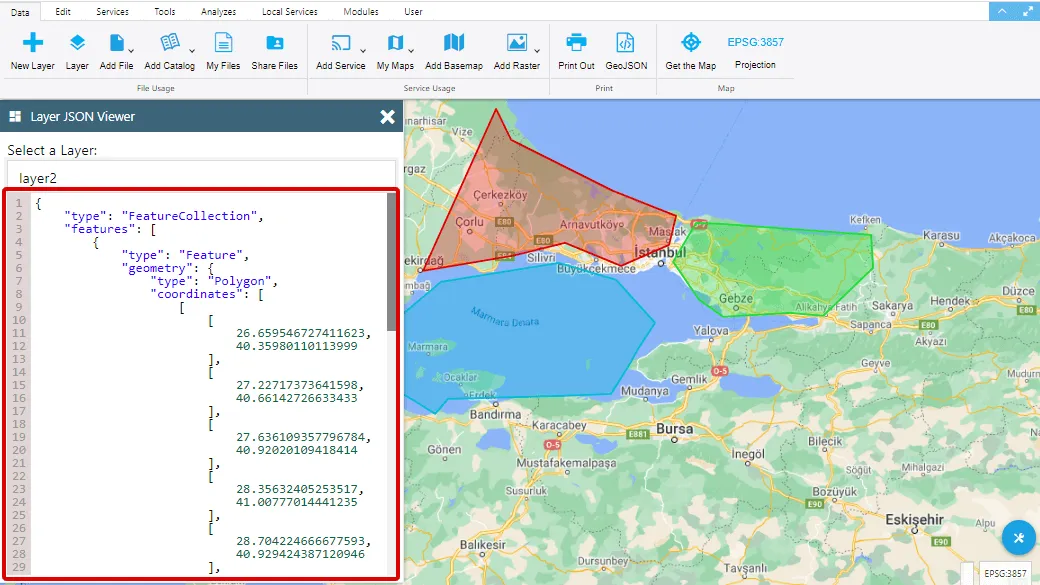 You can make changes to the data of the layer using the panel. The changes you make in the panel will also change on the map. The example is shown in the following pictures.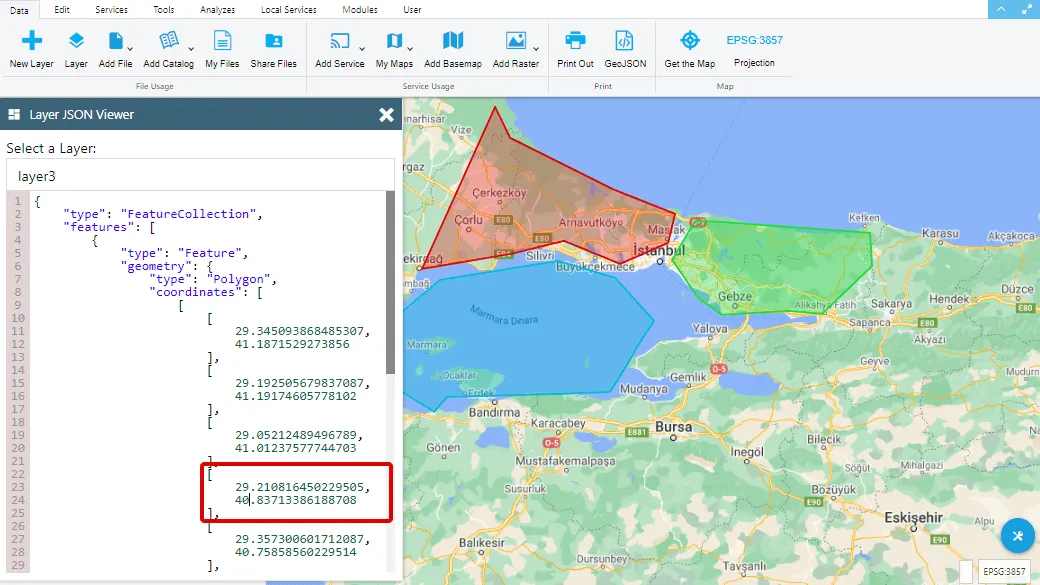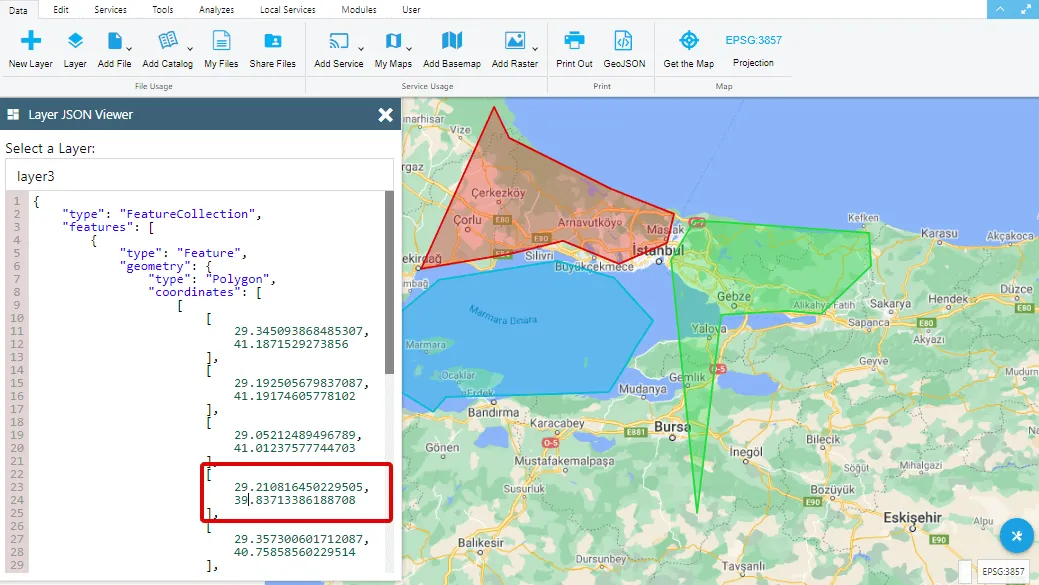 2.2. Open Panel Using the Layer
This section explains how to open the GeoJSON panel using the 'Other Properties' button next to the vector layer listed in the Layer Box.
Click on the 'Other Properties' button next to the vector layer you want to view in the GeoJSON panel and select ViewGeoJSON Data option.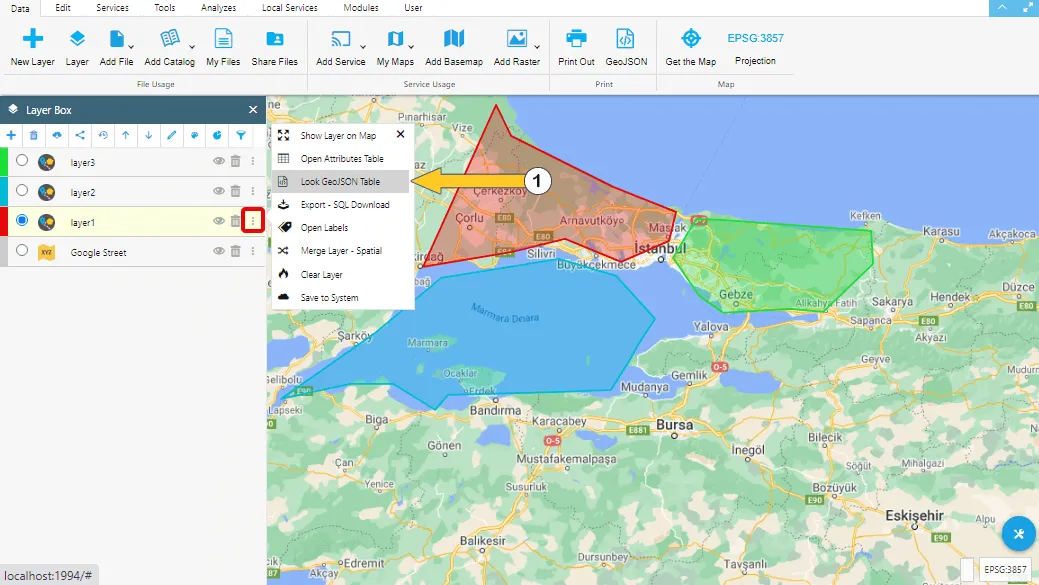 The GeoJSON data of that layer opens without the need to select a layer.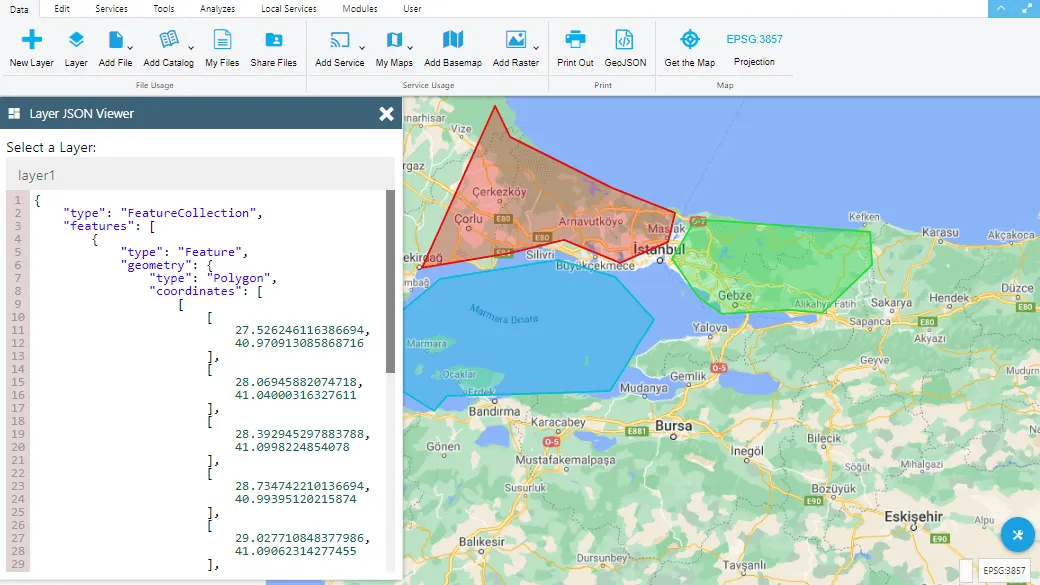 Changes can be made on GeoJSON data. Any changes made are also reflected on the map. The example is shown below.