Admin
10.03.2020
Categoria : WEB GIS Education Documents
In GISLayer Software, separate selections are made by holding down the CTRL key and clicking with the mouse in the first column of the layer attriubute table, which shows the sequence number of the geometry (CTRL + mouse-left-click). Likewise, the selection is cancelled when the sequence number of the selected geometry is clicked.
If you click on the Selection menu, you will be presented with 6 different options.
These are;
Select All
Clear All Selections
Select Filtered
Show Selected
Show All
Swich Selection
Spatial Selection
The locations of these tools are shown in the screenshot below.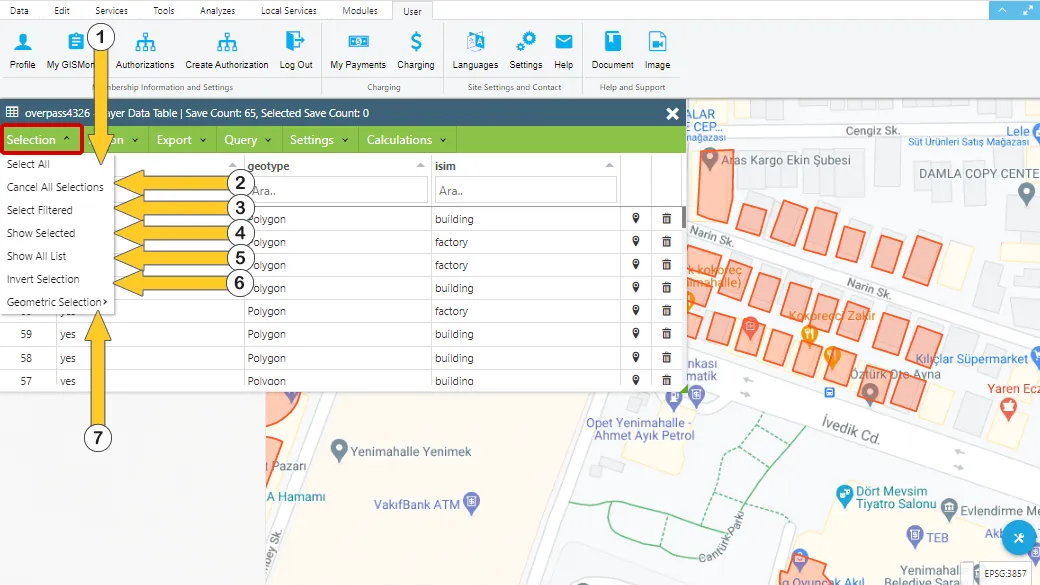 1.Selection: Select All
Select all: Selects all records in the table
An example of the Select All is shown in the screenshot below.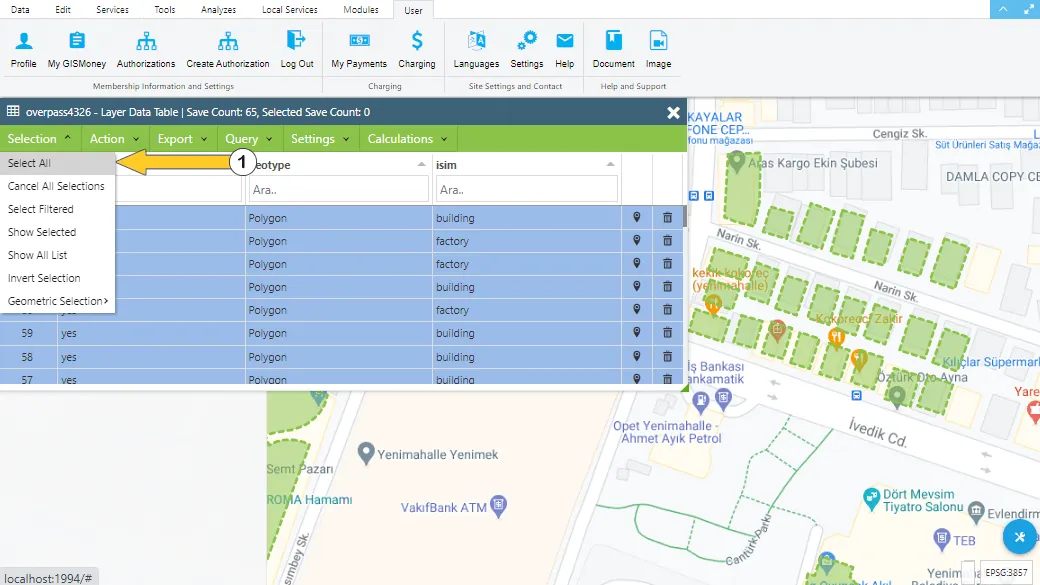 2. Clear All Selections
Clear All Selections Cancels all existing selections.
An example of the Clear All Selections is shown in the screenshot below.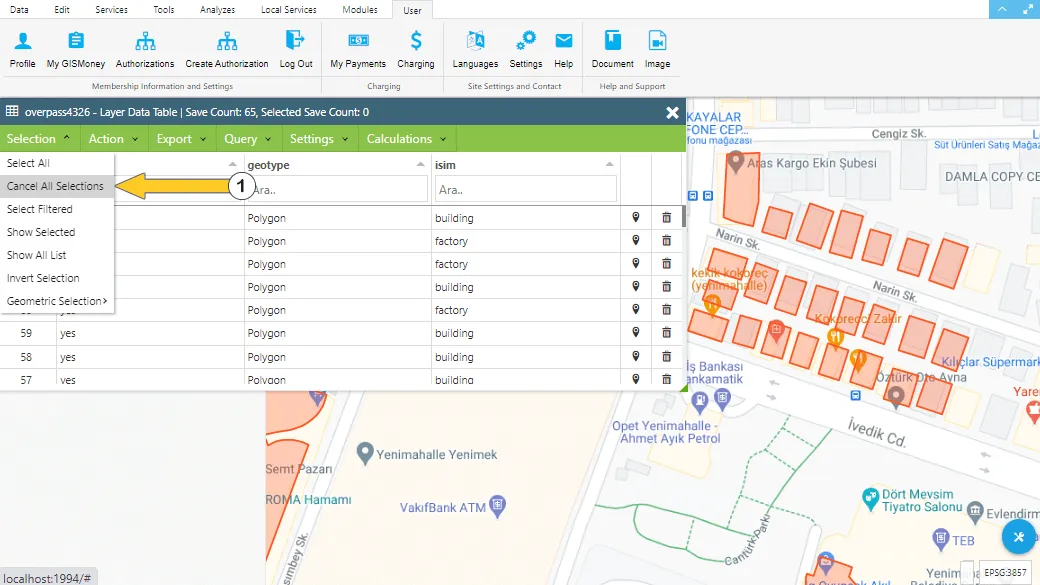 3. Select Filtered
Select Filtered When filtering is performed; the records are selected in the filter result.
In the image below, a sample example has been made by filtering the "building" and clicking on the Select Filtered option.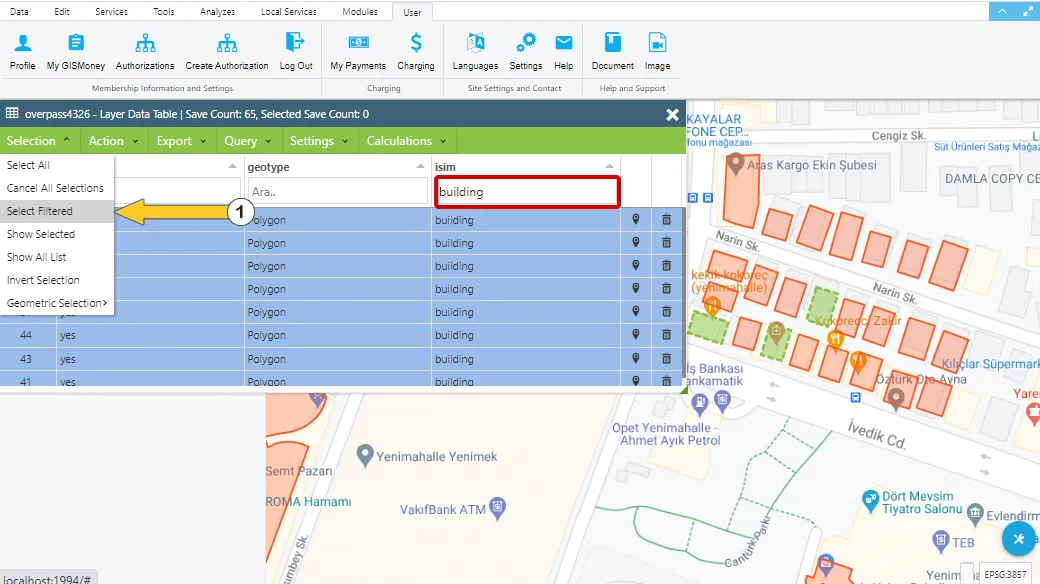 4. Show Selected
Show Selected: Shows all records selected in the table.
An example of the Show Selected is shown in the screenshot below.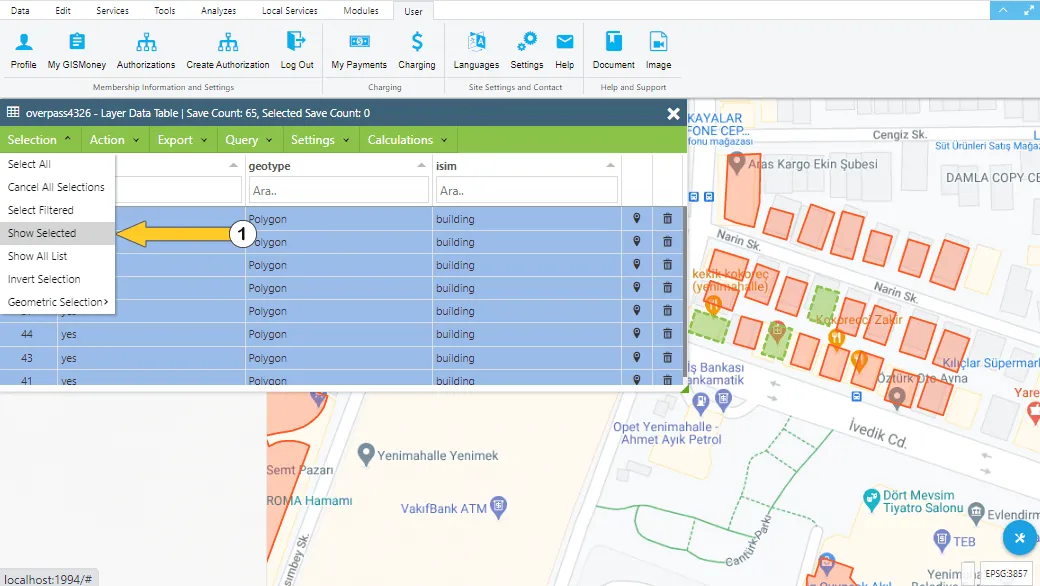 5. Show All
Show All option lists all geometries within the layer.
6. Switch Selection
Switch Selection: Clears selection and selects unselected geometies in the table.
For example, if you want to select the selected ones in the list but not the ones selected, the selection can be made by clicking the Swich Selection option. An example has been made for example in the image below.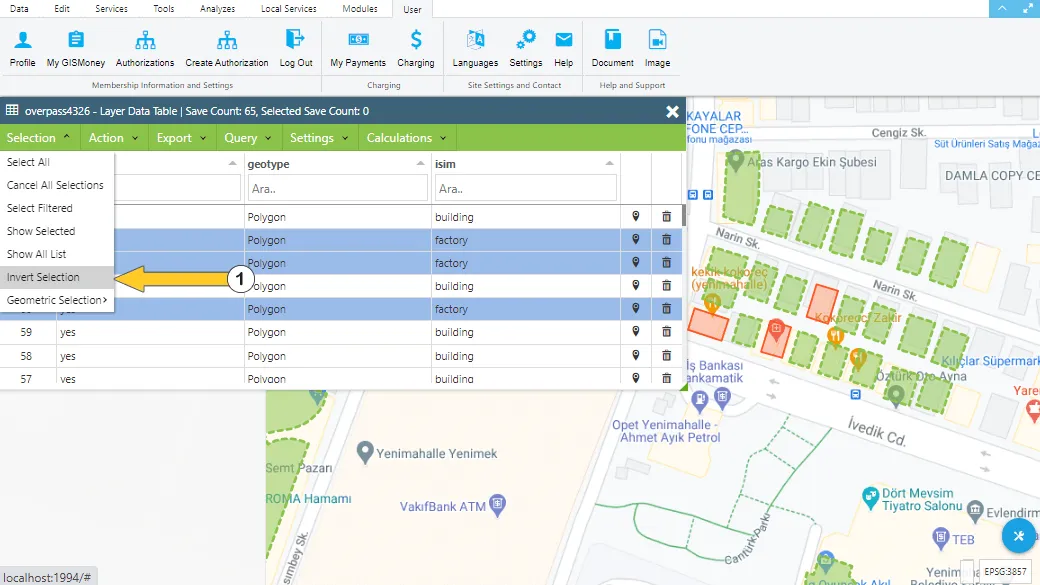 7. Spatial Selection
Spatial Selection: Activates the spatial selection within the layer whose attributes are listed, as shown earlier in the Edit menu,
Select by Click
Select Intersections: Select geometries that intersect with a drawn Line
Select Within: Select all geometries within the drawn Polygon
The scrdeenshot below shows an example these options.