Admin
09.03.2020
Categoria : WEB GIS Education Documents
A vector layer file can be added to the GISLayer software. To do this, you can upload files in the formats that GISLayer software offers you. We offer two different methods for adding vector file. The first of these methods, as shown in the screenshot below is by clicking the "Add File" button under the "Data" tab. The other method is to drag and drop the file to be loaded onto the map.
Method 1: Adding with "Add File"" Button
Step 1: Selecting a File Type
Click the "Add File" button under the "Data" tab.
After you click Add File button as shown in the screenshot software offers you some file format options. In addition to the options offered, the program also shows shortcuts. These options are;
SHP File
KML File
KMZ File
GeoJSON File
WKT File
GPX File
NCN File
DXF File
Excel File
When you select one of these file formats, the next step enables you to specify the projection of the file.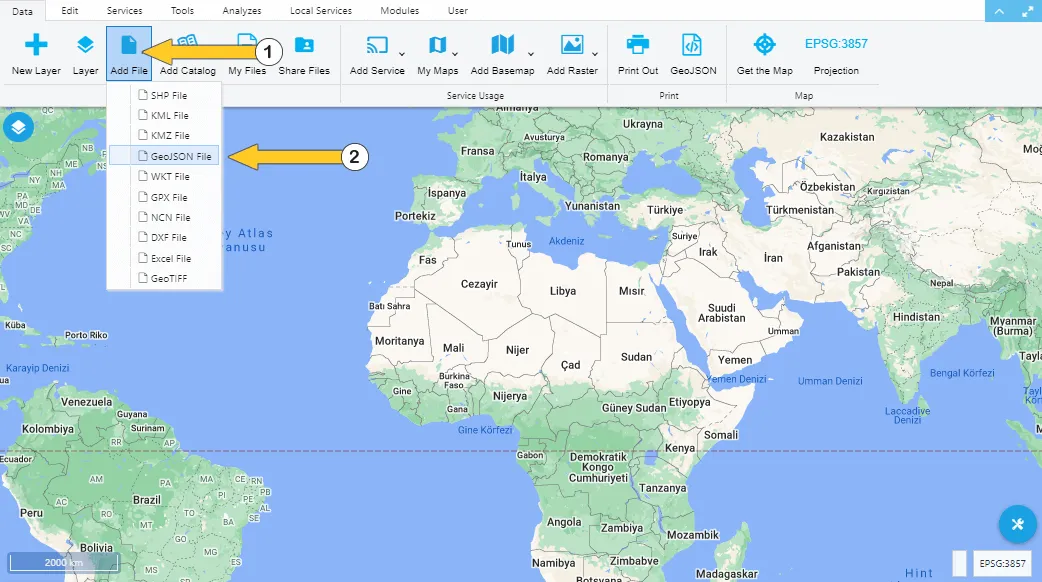 Step 2: Specify the Projection
You can search the projection of your file by entering the data in the search field as shown in the screenshot below. After that, the results will be listed in the next box below. The appropriate projection should be selected.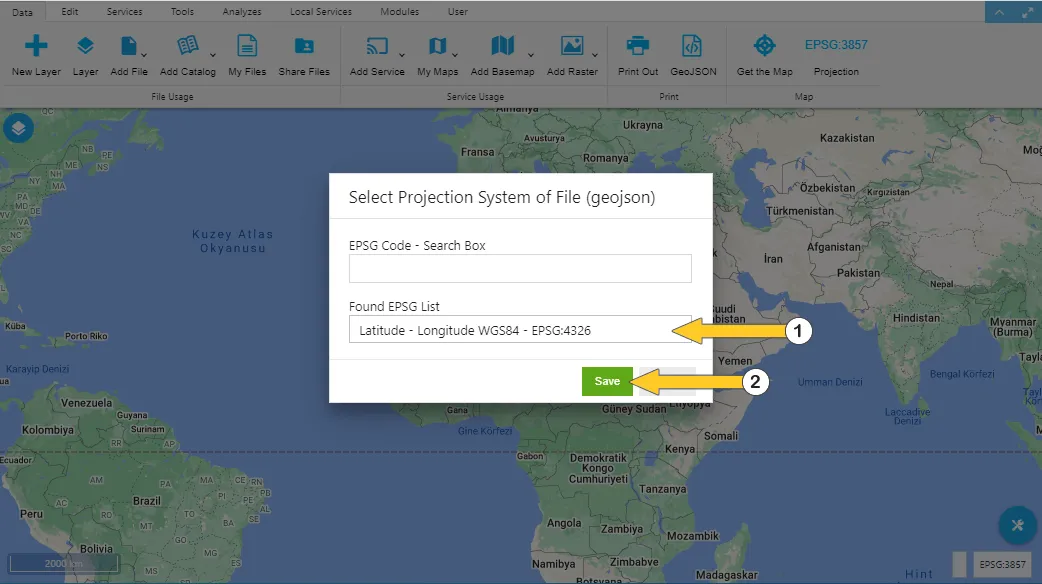 Step 3: Selecting Files
After selecting the projection, the "Open" dialog box will be pop up. In this dialog box, select the relevant file and click on Open.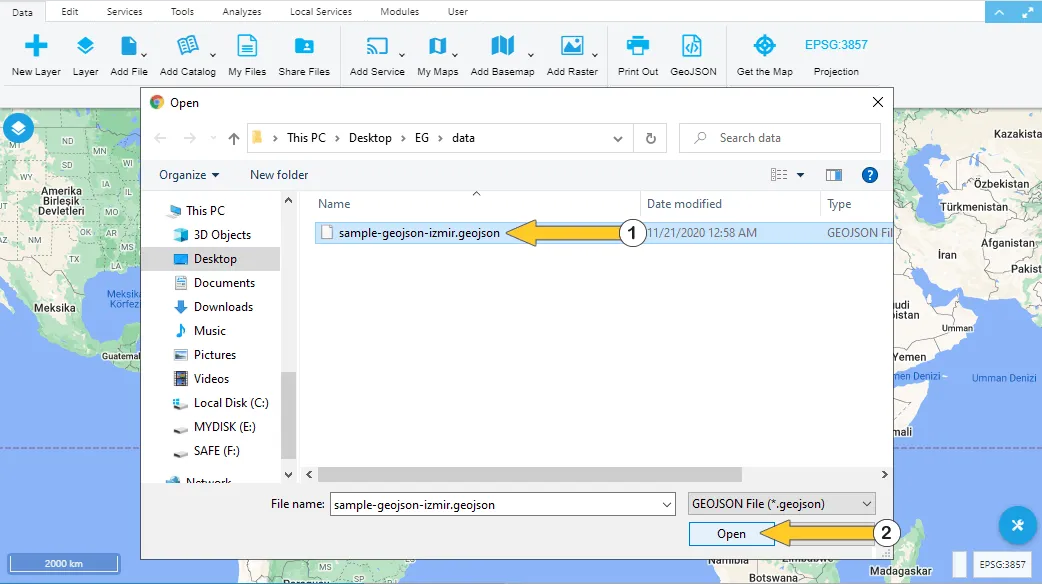 The layer will be added.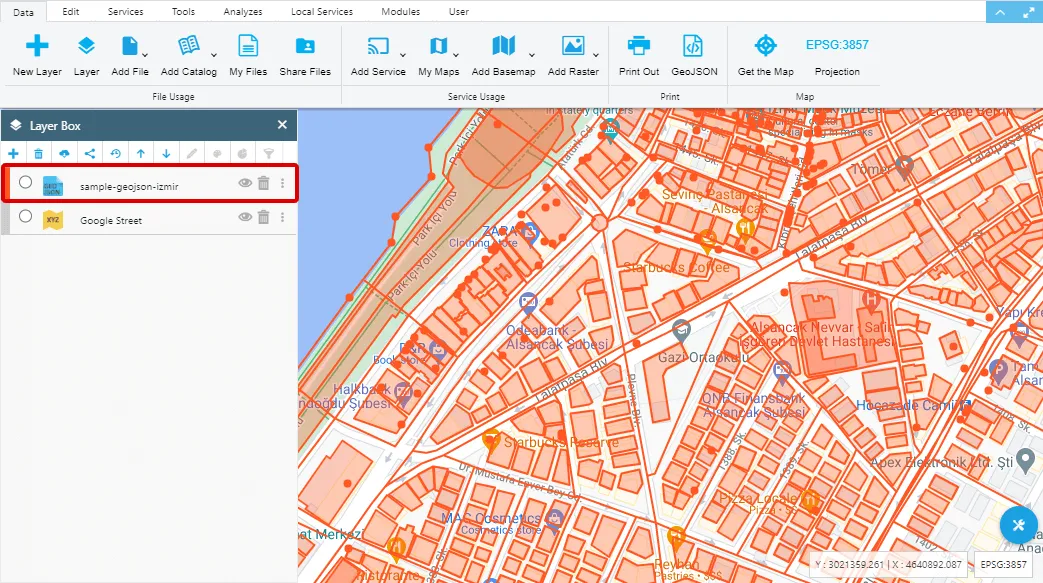 Method 2: Drag the File to Upload
Users can drag and drop files from their location into the GISLayer software to upload files quickly and easily. Therefore coordinates of these files should be given in EPSG: 4326 as longitude and latitude.