Admin
10.03.2020
Categoria : WEB GIS Education Documents
Setting the drawing order of the layers determines which layers are drawn in which order on the map. If we take the example of the earth in which we live, we can assume that the sequence from bottom to top is represented by
Magma
Mines
Mantle
Lake
Streets
Buildings
Mountains
Clouds;
as natural layer logic. GISLayer Software allows the user to set a similar order. The following screenshot shows an example of the order in which the cadastral parcels are drawn on the map over the layers listed below.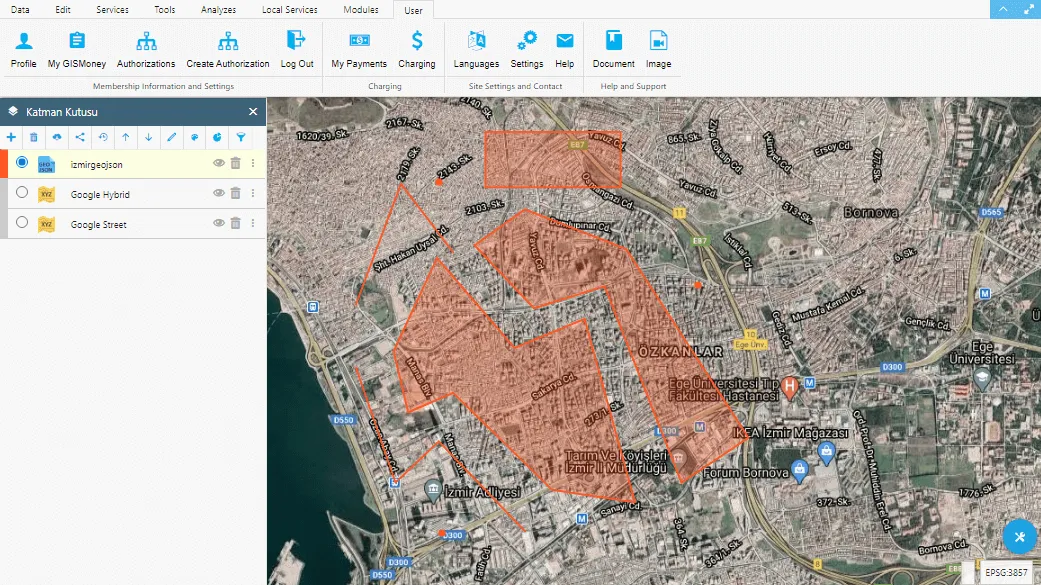 Setting the Drawing Order of Layers
In GISLayer Software, you must use the Layer Box to set the order of layers. The Drawing Order of Layers can be set by 2 different methods. These;
Set the drawing order of the layers with the Move Down and Move Up buttons located in the top button group of the Layer Box after you have activated the layer you want to move in the list.
Move any layer in the Layer Box around and place it under or over any desired layer by dragging and dropping.
If you want to use the first method, you can use the buttons shown in the screenshot below. Users who prefer the second method can drag and drop the layer with the left mouse button.