Admin
10.03..2020
Categoria : WEB GIS Education Documents
In the GISLayer Software the measurement on the map can be performed in two different ways. The first is using the Measurement Tools in the Edit tab and the second is using the measurement buttons in the lower right button group.
The following screenshot shows the position of the Measurement Tools that you may use.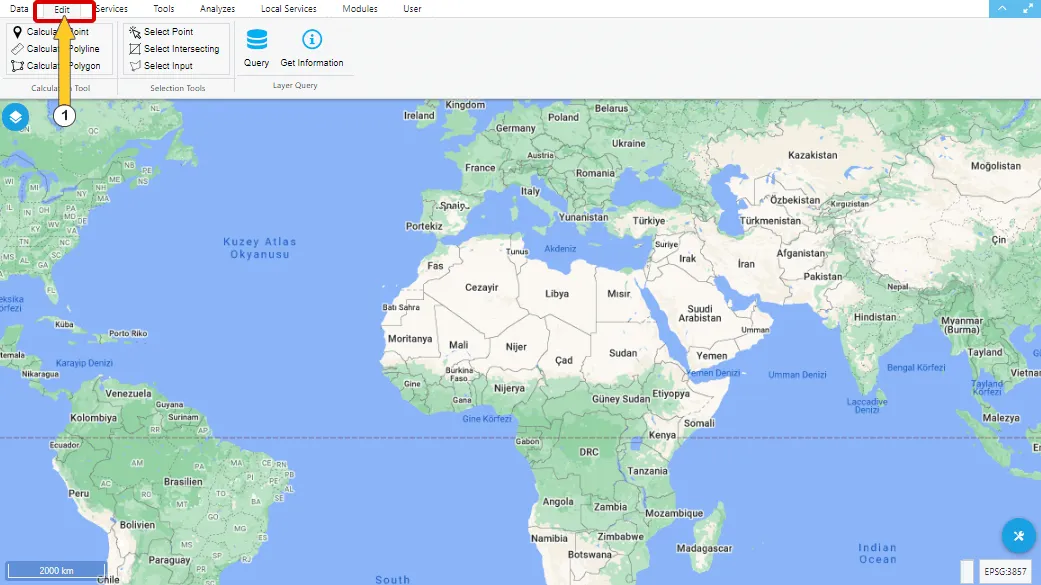 Step 1: Introduction and Use of Measurement Buttons
The GISLayer Software offers 3 Measurement Buttons. These are;
Get Point: To get the longitude and latitude of any point on the map
Measure Length: To measure the length of the line you draw manually based on plane geometry formulas
Measure an Area: To measure your drawn area in square meters, based on the formulas for area geometry
The features of these 3 buttons are briefly explained above. To finish the measurement with the buttons Measure Length and Measure an Area, click on the starting point.
The following screenshot shows the locations of these buttons.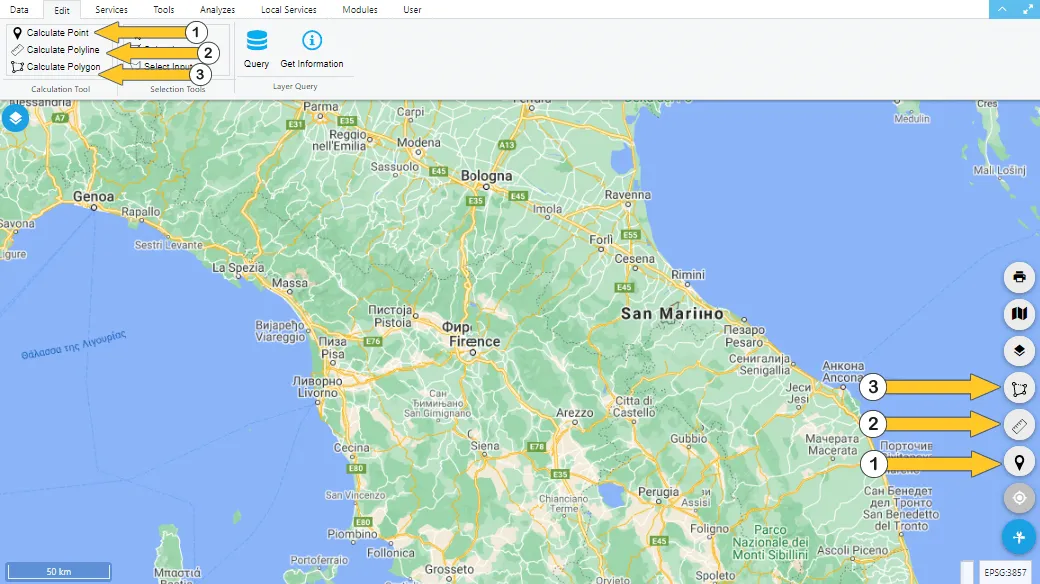 Step 2: Measurement Examples
A sample application of the measurement buttons we defined in the GISLayer Software is shown in the following screenshot.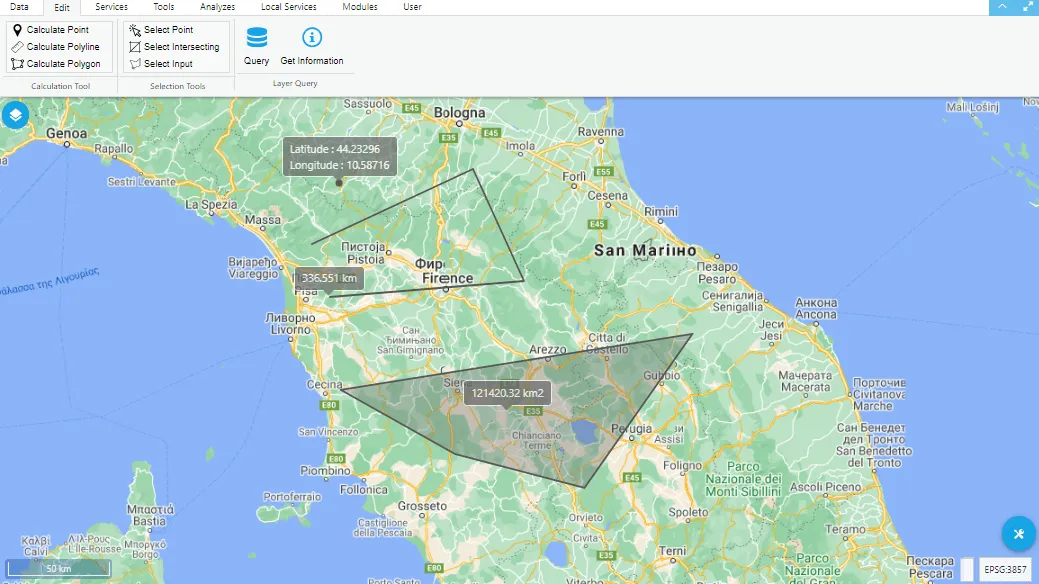 Step 3: Clearing the Measurements from the Map
The following steps is used to clear all your measurements on the map.
To clear all measurements at once, first right-click on the map and then click on the "Clear Map" in the pop-up menu. After clicking on the "Clear Map", a dialog will open. In this dialog the user is asked if he is sure to delete.After a click on "I am sure" the measurements on the map are deleted.
The dialog box is shown in the following screenshot.