Admin
10.03.2020
Category : WEB GIS Education Documents
You can view your files saved in the GISLayer system and continue your work by adding them to the map as you wish. The style of the layers added to the map is loaded back into the map as it is saved in the system. In addition, if the system is loaded into the layer with labels from the loads, the labels will be loaded again automatically.
Step 1: Listing System Files
Click on the 'My Files' button on the 'data' top menu to view your saved system files.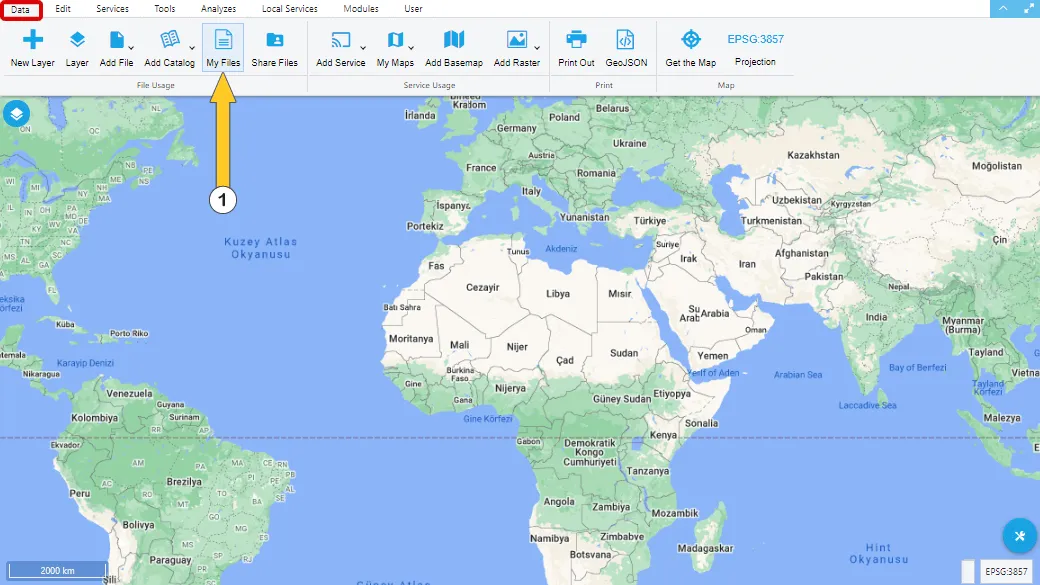 In the opening panel, the files saved in the system are listed with their file type and names.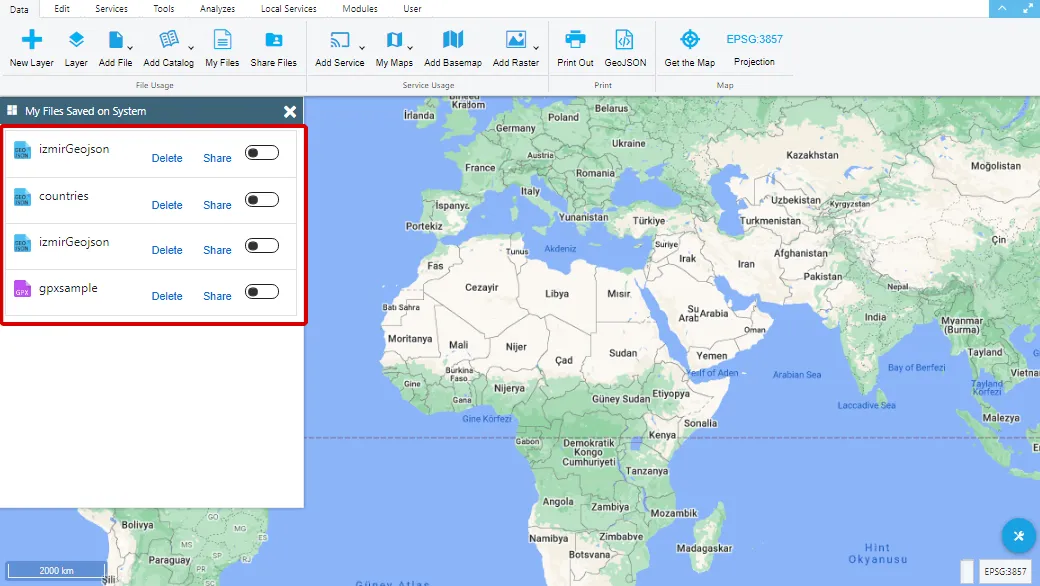 Step 2: Adding System File to Map
In the panel where the saved files are listed, there is a button that can be on or off on the far right of each file. It can be easily added to the map by activating the button to be added to the map.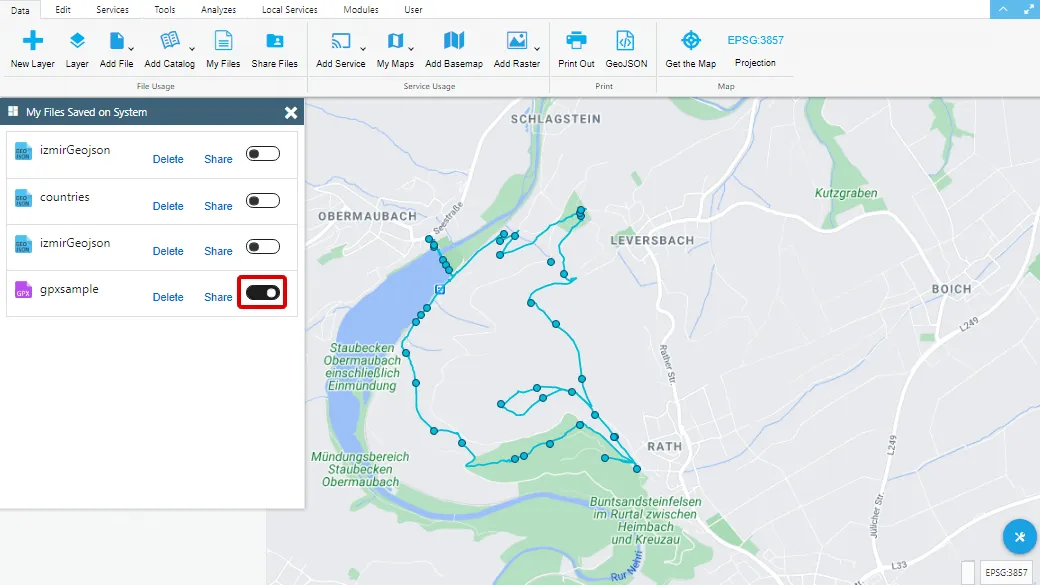 When the button is off again, the layer will be deleted from the map.
Step 3: Deleting System Files from System
Saved system files can be easily deleted from the system. In the panel where layer files are listed, there is a Delete button next to each layer.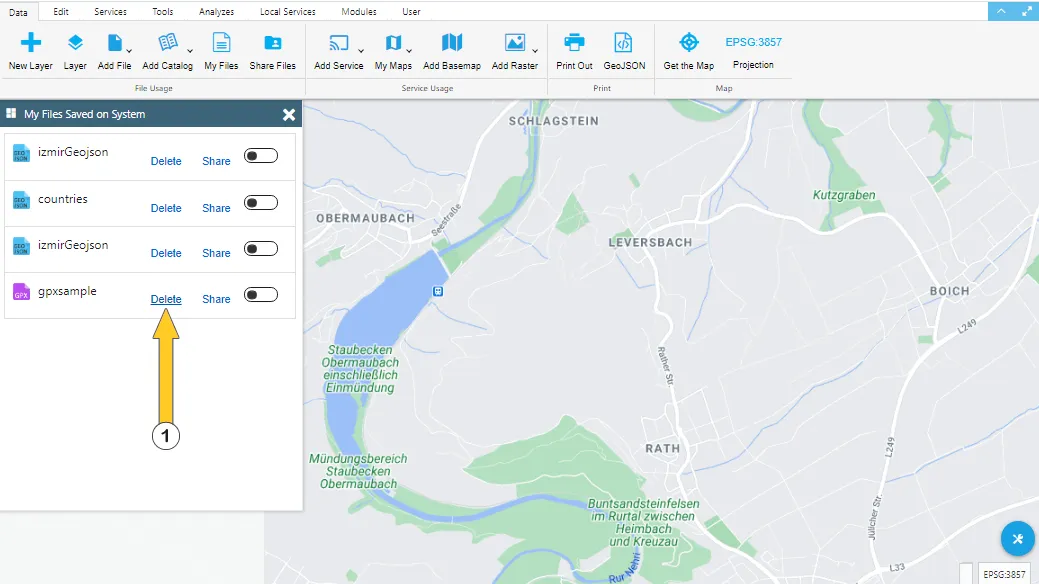 When the Delete button is clicked, a question will appear on the screen: Are you sure you want to delete this file from the system. With the Yes option, the layer can be easily deleted from the system.