Admin
10.03.2020
Kategorie : BlueGIS Mobile Education Documents
In BlueGIS software, you can store your files in the system and view them whenever you want from your mobile device.
1. Opening Layer Box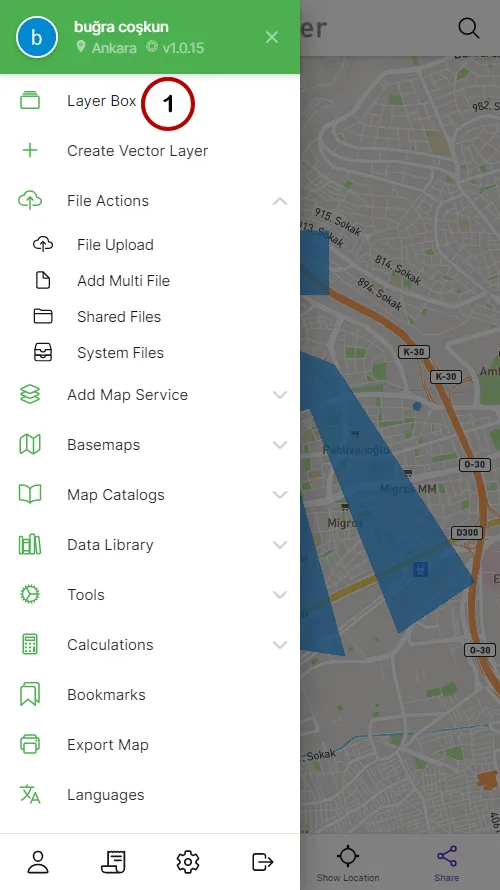 You can easily install any layer installed on the map to your system. The Layer Box should open to list the layers. Clicking the "Layer Box" button in the menu opens the layer box. The layers are listed in the Layer Box and there is an options button next to each layer.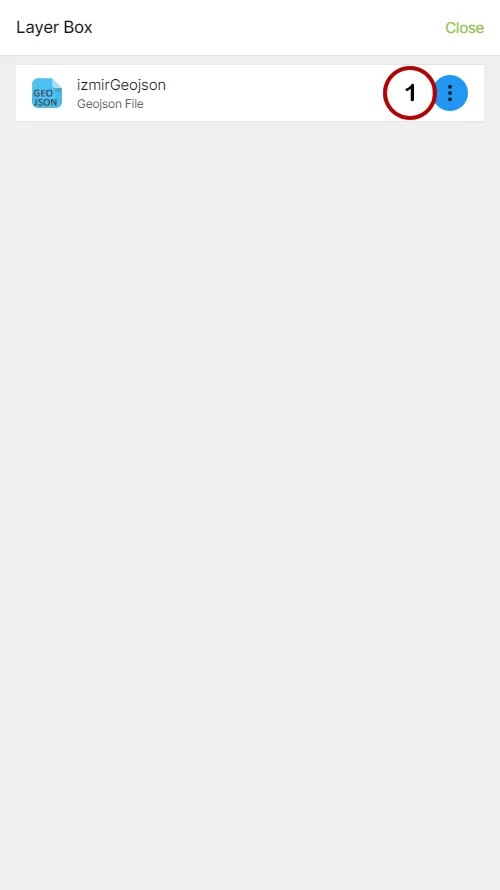 2. Saving to System
In addition to vector files, you can save service layers such as WMS, WMTS, PBF, MVT, XYZ to the system files. The options of the layer are opened by clicking on the options of the layer to be saved to the system in the layer box. Save to the System option is selected in the options.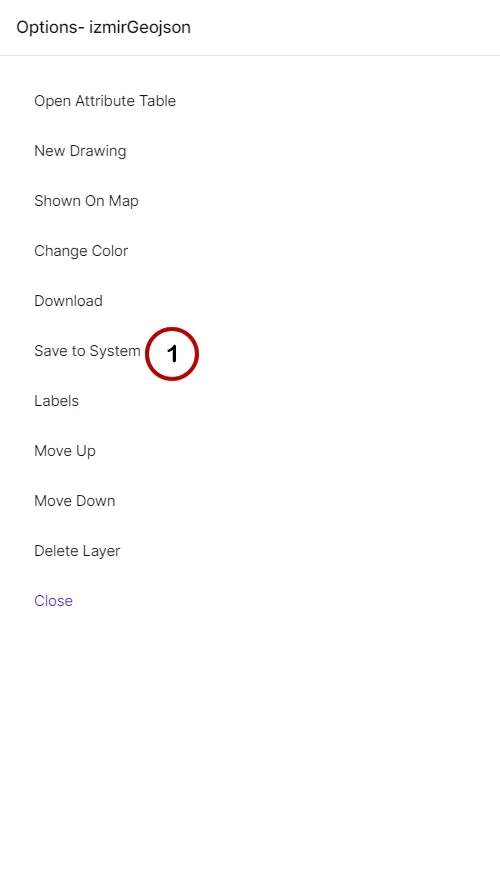 You can complete the installation of the layer to the system by saying Yes to the Are you sure option displayed on the screen.