Admin
10.03.2020
Kategorie : BlueGIS Mobile Education Documents
BlueGIS Software has several language options. The language panel can be accessed via the 'Languages' option on the left menu.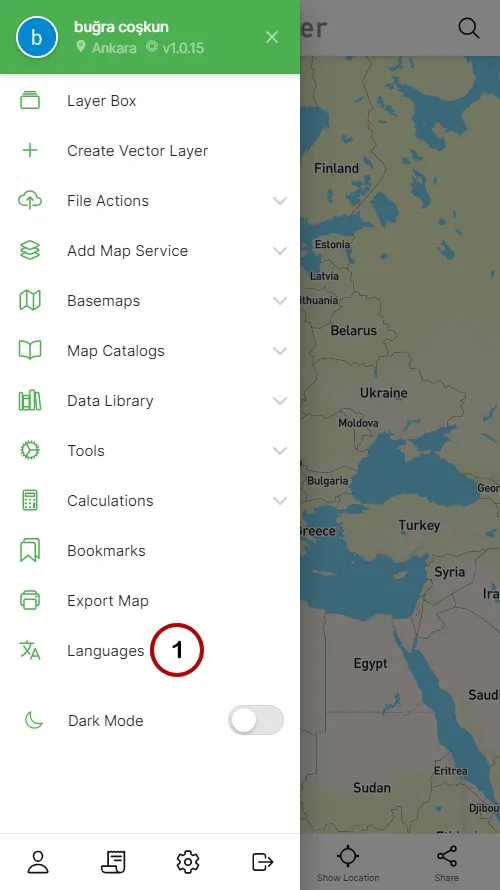 1. Step: Language Panel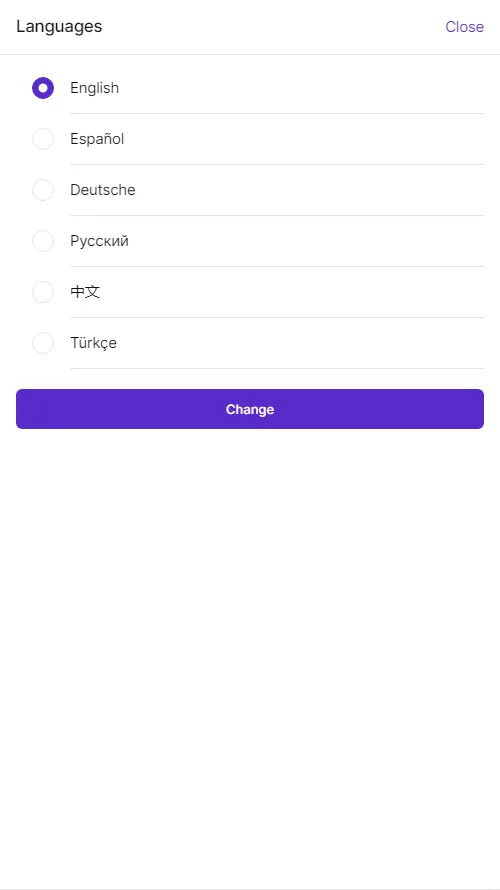 The language options available in the software are listed in this panel. Languages currently available in the BlueGIS software are:
English

Turkish.
Select the desired language from the existing languages on the panel and click on the "Change" button.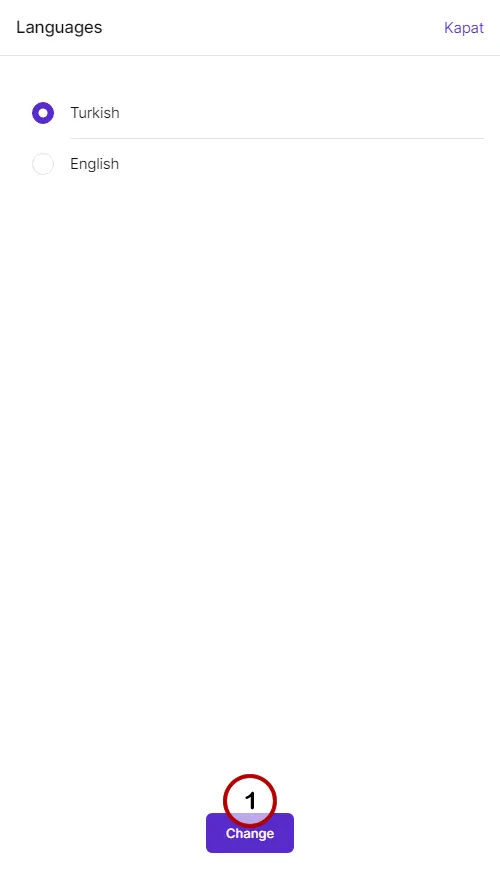 The software language will be changed according to the selected language.