Admin
10.03.2020
Kategorie : BlueGIS Mobile Education Documents
The elevation profile of the surfaces can be created in the BlueGIS. To access the elevation profile panel, click on the 'Create Elevation Profile' option from the 'Tools' in the left menu.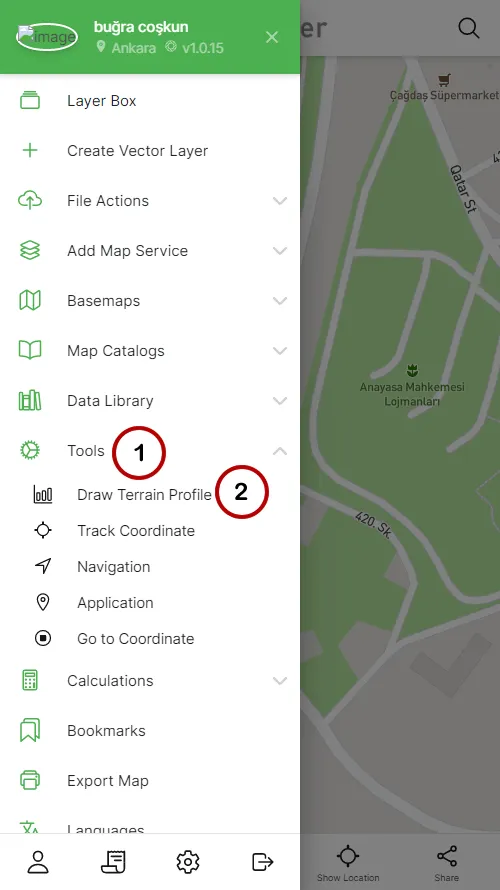 Step 1: Creating an Elevation Profile
There are 3 main menus in the elevation profile selection panel.
Map: Used for displaying the map

Graphic: Used for the elevation profile

Points List: Used for viewing the created points.
If Create Elevation Profile is selected, the line for the profile should be selected on the map.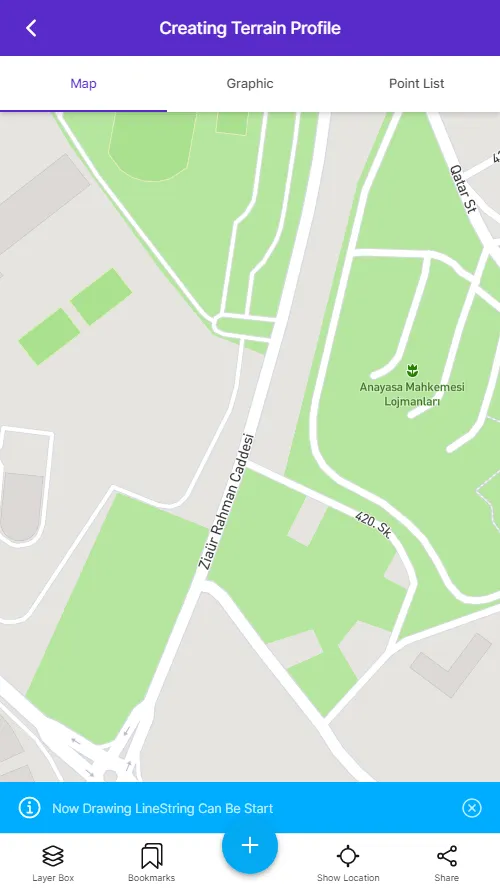 The elevation profile is automatically created after the line is drawn.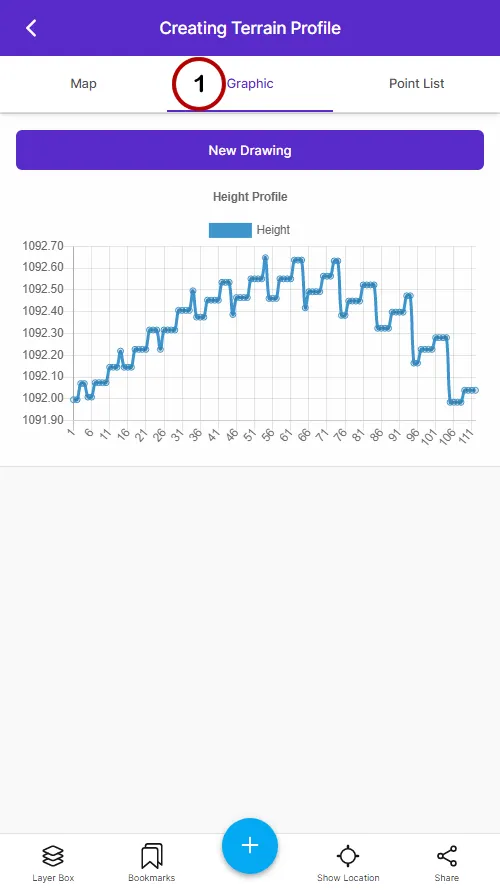 Besides, points are created on the drawing at certain intervals while the height profile is created. It is possible to see the created points on the map.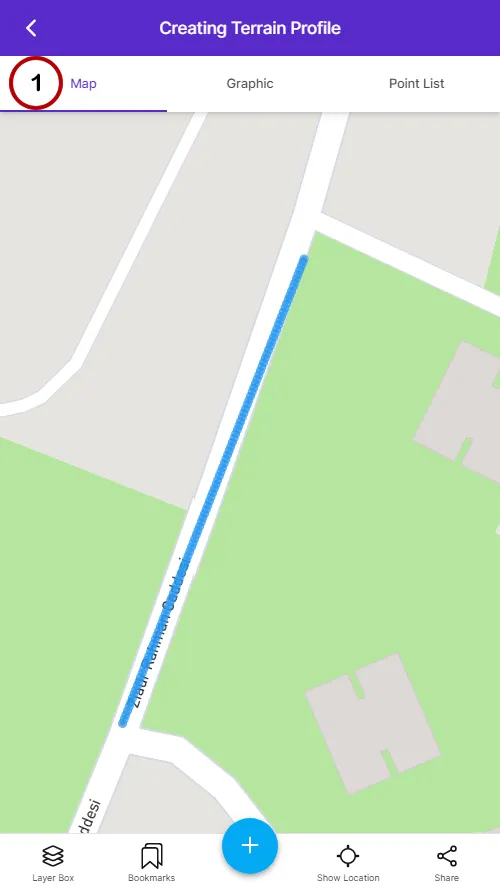 You can see the information about the created points in the 'Points List' menu.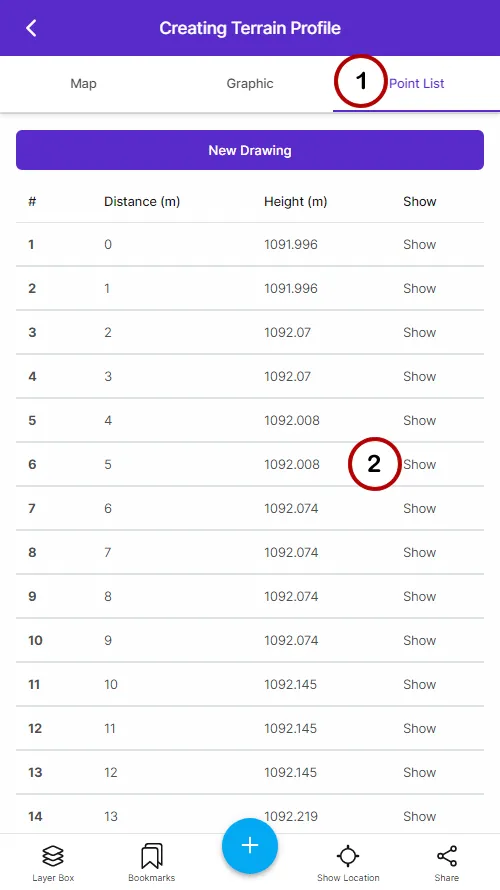 The points can be displayed on the map with the view button at the right of each point. The height of the points is calculated in meters.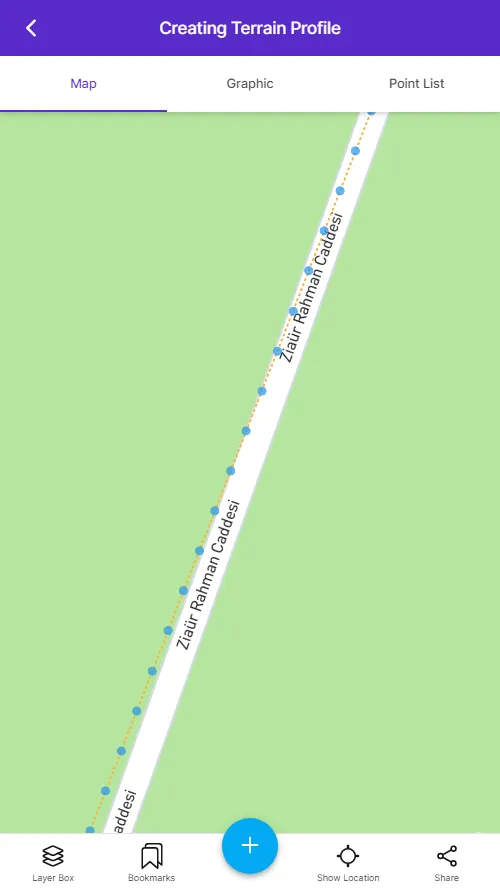 If you wish to draw a new line on the map, you can use 'Start a New Drawing button which is under the graphic menu in the points list.