Admin
10.03.2020
Kategorie : BlueGIS Mobile Education Documents
In the BlueGIS software, satellite basemap can be added. To add a satellite map, click on "Satellite Maps" in the "Basemaps" on the left menu.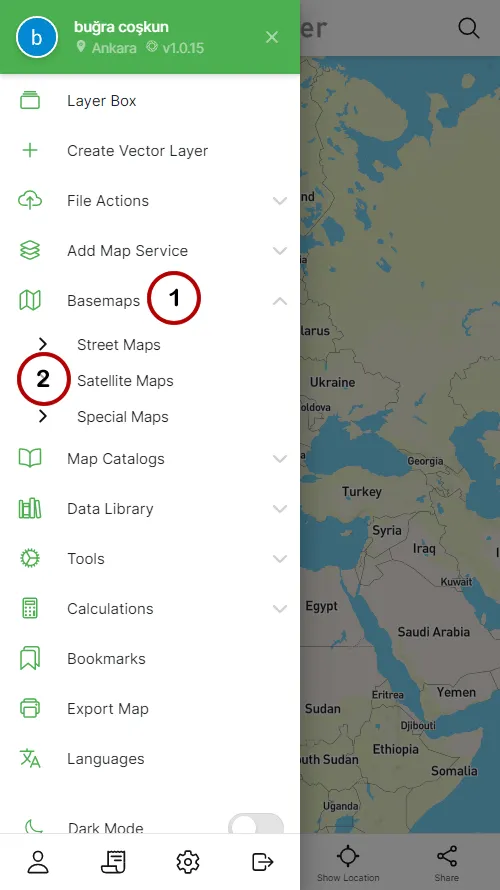 1.Adding Satellite Basemaps
Various street maps are available in the satellite map adding panel. Satellite map list:
Google Satellite Map

ESRI Satellite Map
It can be easily added to the map with the use button located under the map that you want to add.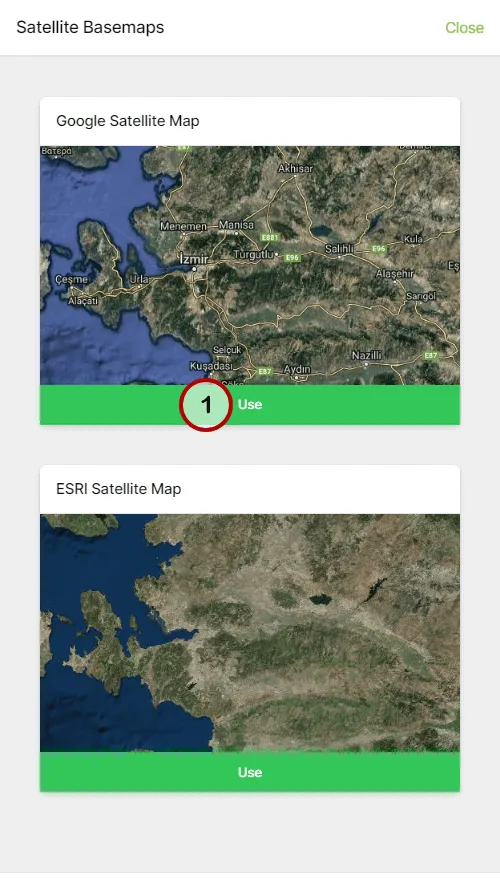 The result obtained is shown below.