Admin
10.03.2020
Kategorie : WEB GIS Education Documents
Thematic map is a type of map that shows the geographical model of a specific location in a geographic area. This often involves using map symbols to visualize selected aspects of geographic features that are not naturally visible, such as temperature, language, or population. You can create density map in GISLayer software. Click on the 'Thematic' button in the 'Analysis' menu to create a density map.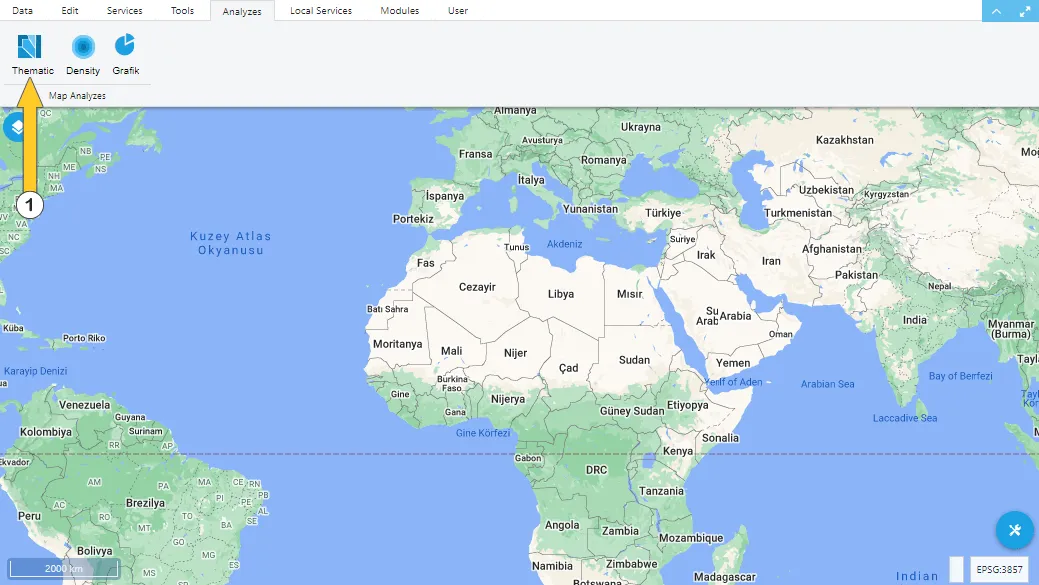 <![if !supportLists]>1. <![endif]>Creating Thematic Maps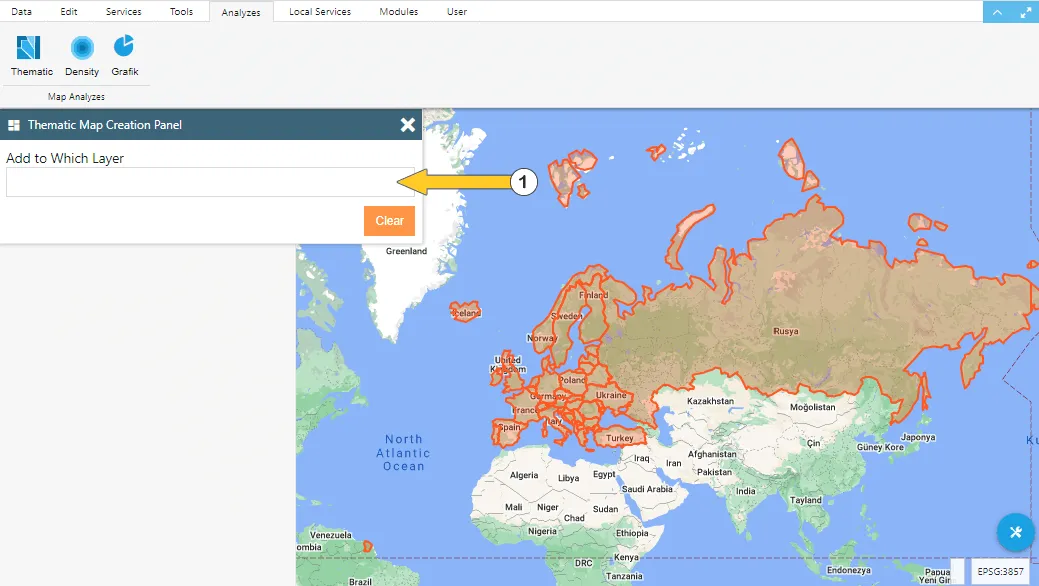 In the panel that opens, it is selected which layer will be used for thematic map analysis.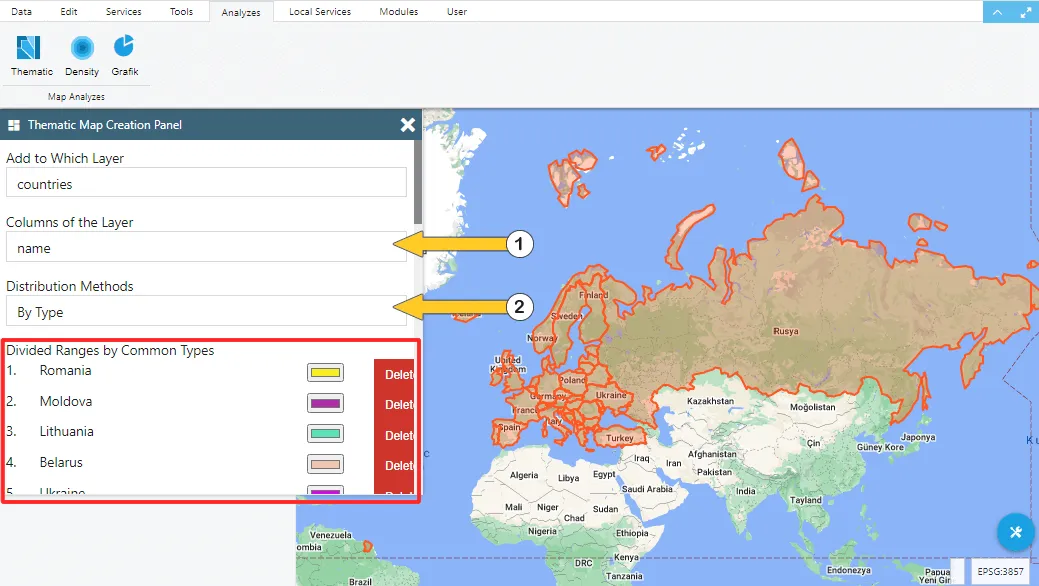 Next, the column to be analysed and routing methods are selected. The created ranges and colours are displayed at the bottom. Colours can be adjusted as desired.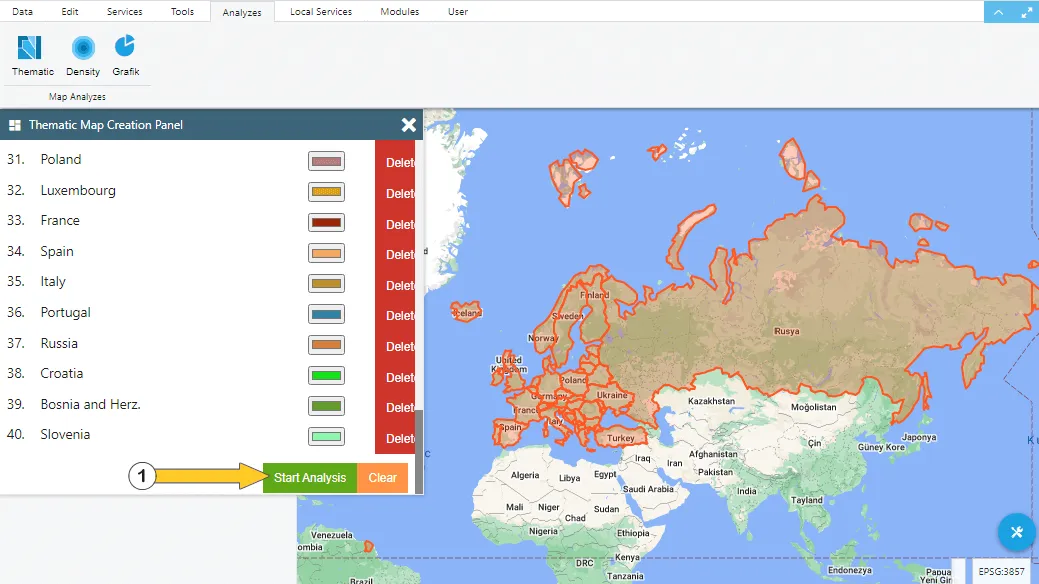 The "Start Analysis" button is clicked to create the analysis. Analysis result is shown below.