Admin
10.03.2020
Kategorie : WEB GIS Education Documents
Map screen printout can be taken on GISLayer software. The 'Print Out' button is clicked on the 'Data' menu to open the screen printout panel.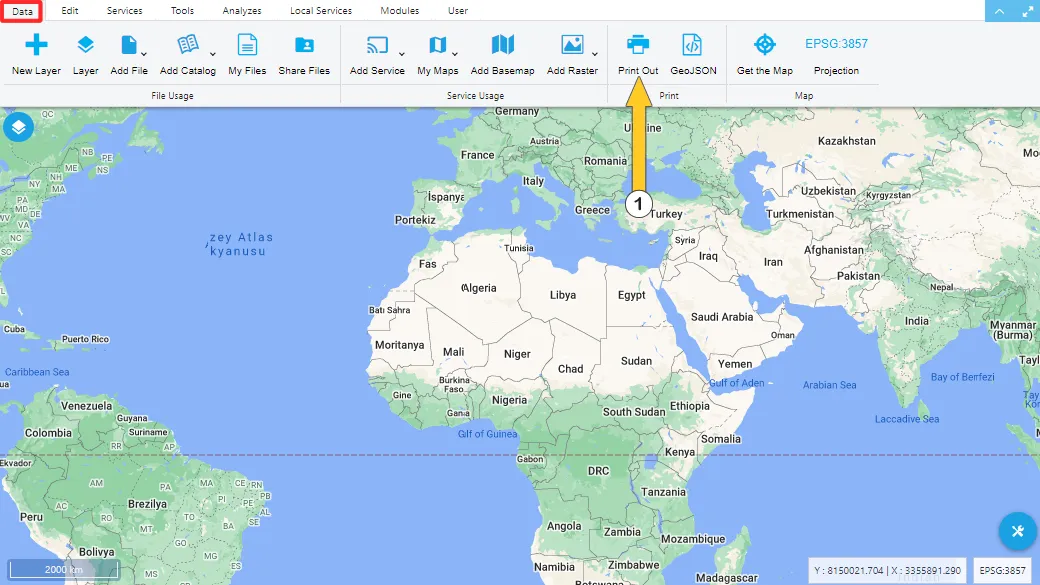 1. Output Panel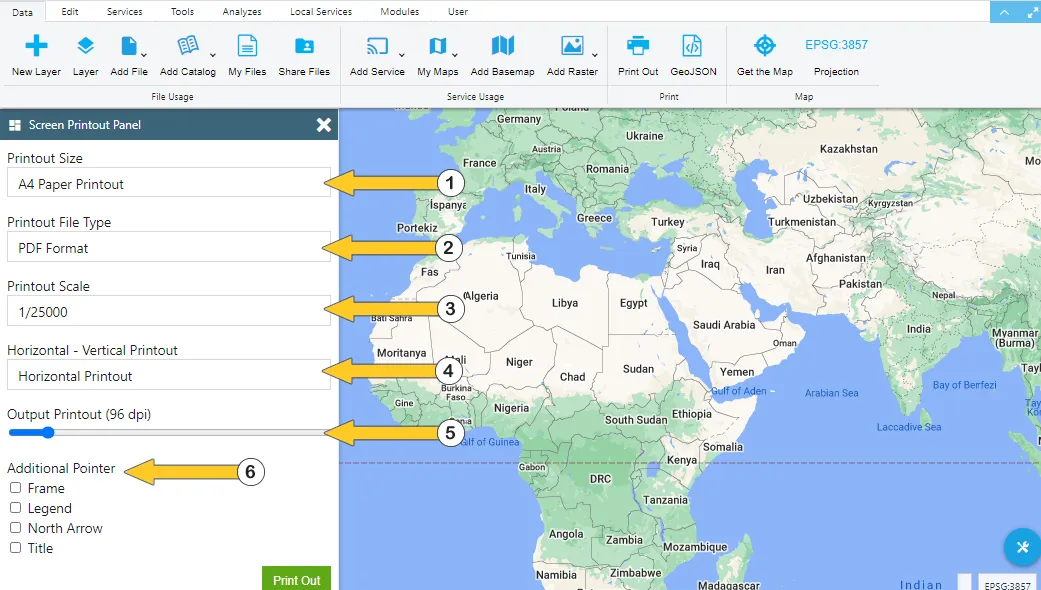 Various settings are available on the printout panel.
Printout Size

Printout File Type

Printout Scale

Horizontal - Vertical Printout

Printout Quality

Additional Indicators
After the printout settings are made, the map is printed with the 'Print Out' button.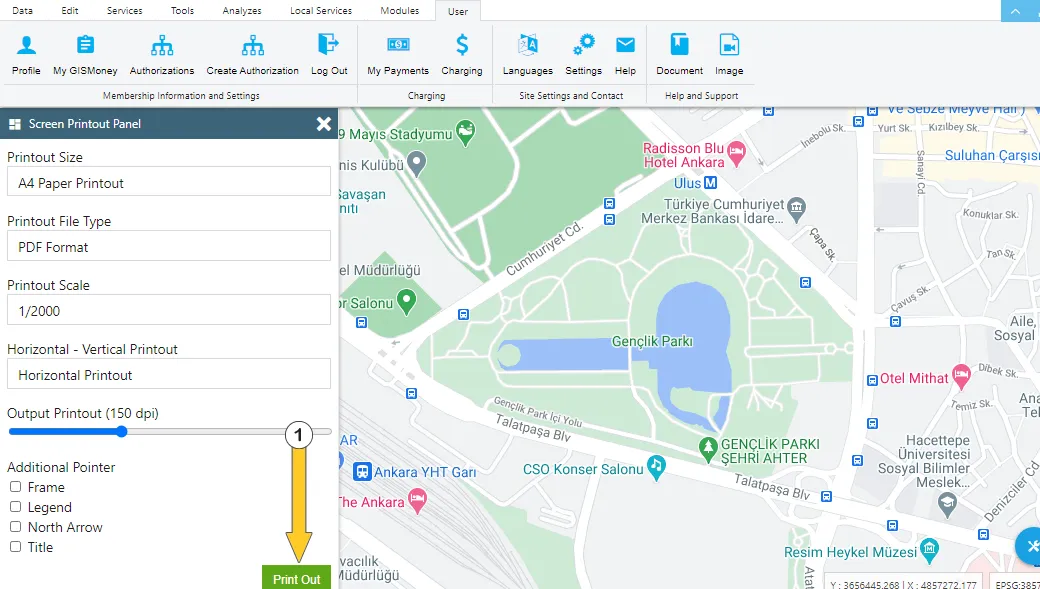 Sample printout example is shown below.