Admin
10.03.2020
Kategorie : WEB GIS Education Documents
It is possible to draw arcs in special drawings in layers. First, a new layer will be created and then the arc drawing will be explained.
Step 1: Creating New Layer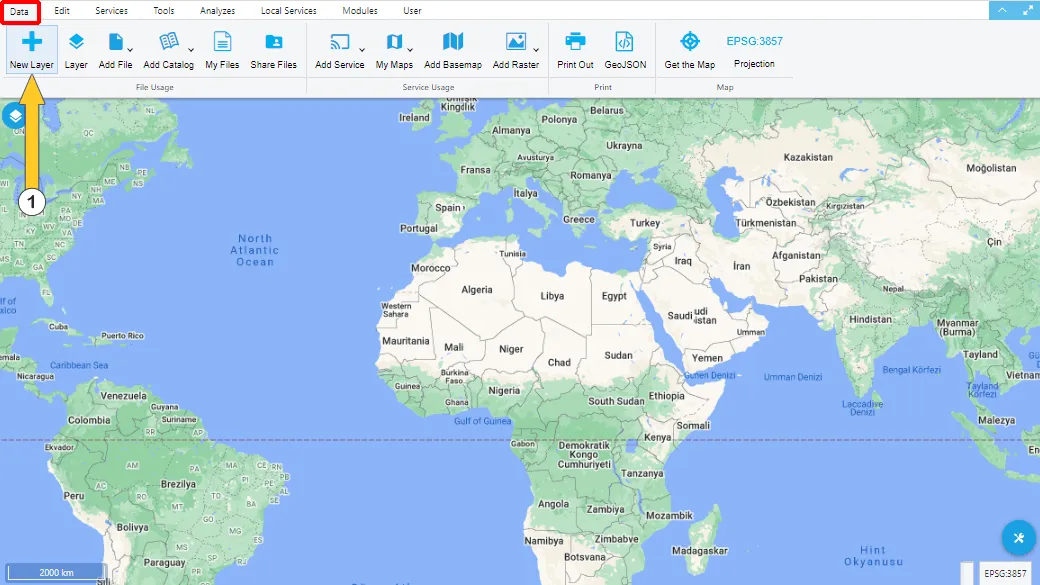 To create a new layer, the "New Layer" option is clicked on the "Data" top menu. Layer is created by clicking the create button in the opened panel.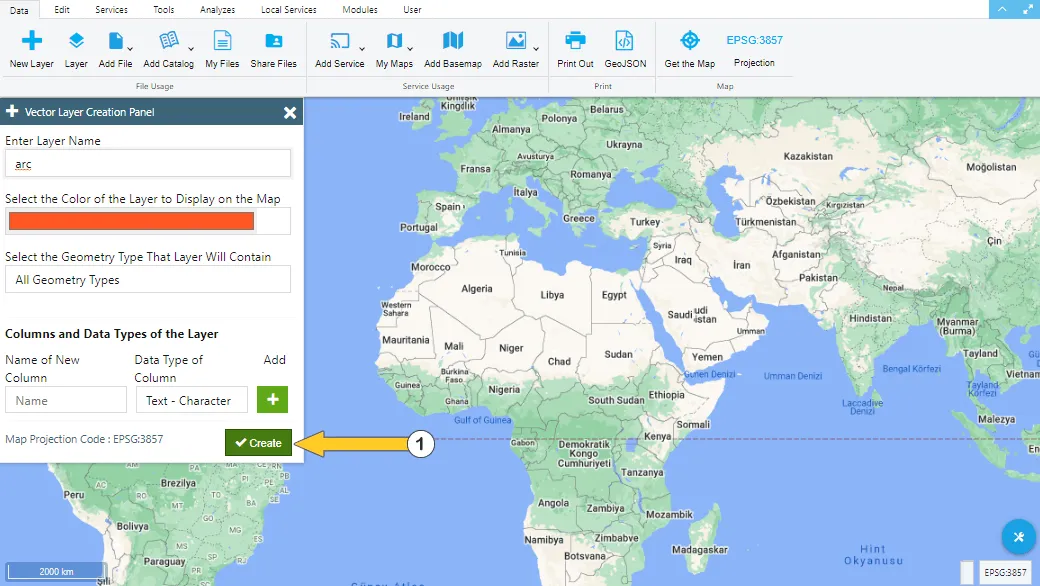 Step 2: Drawing Arc
Layer editing is activated to draw an arc.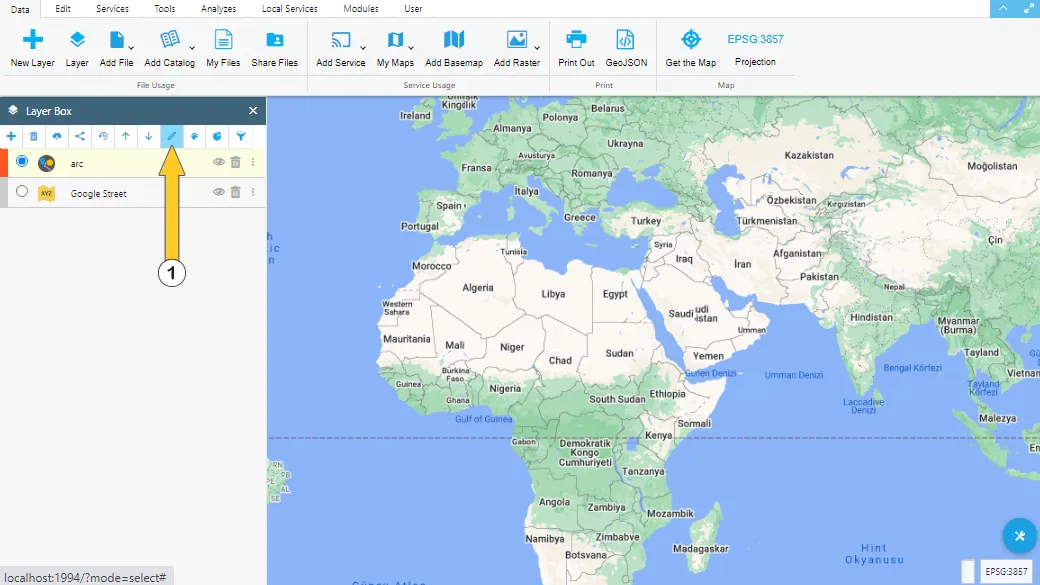 To draw an arc, click on the Draw Arc option in the Special Drawings.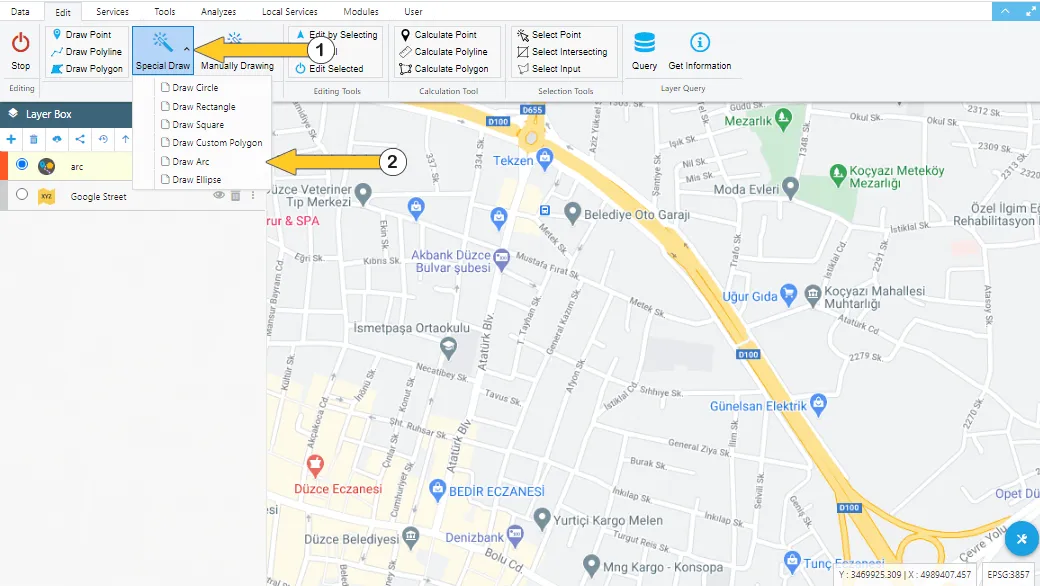 It is sufficient to select the starting and ending points in the first drawing. You can give the shape and angle you want to arc, on the panel to be opened later.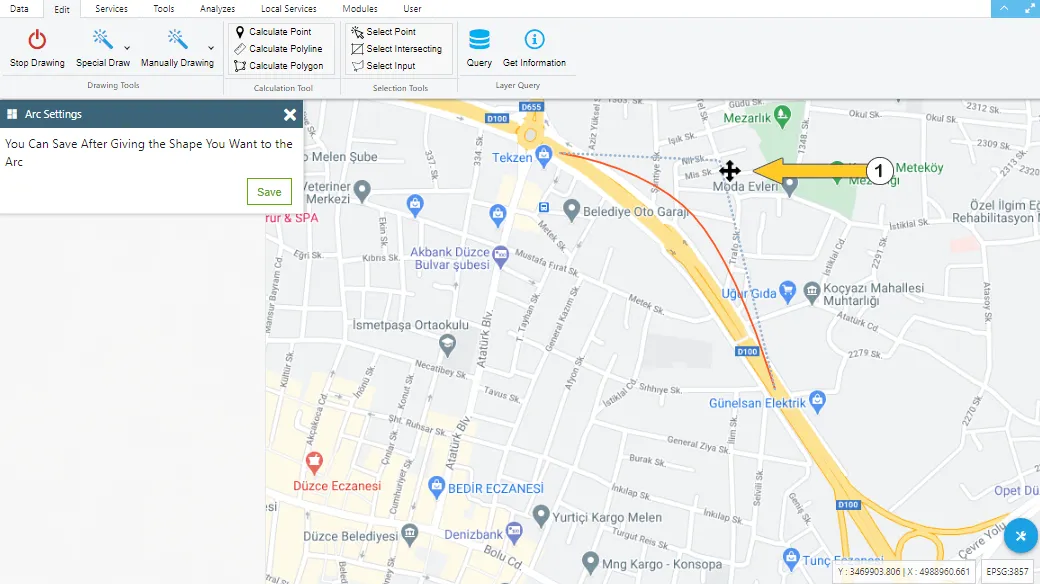 With the help of the shape in the middle of the drawn arc, it is very easy to give shape you want to arc.
After giving the shape you want, you can save it by pressing the Save button.