Admin
10.03.2020
Kategorie : WEB GIS Education Documents
It is possible for you to make the map you make in the GISLayer system accessible to everyone. In order for a map to be accessible to everyone, it must be saved in the system.
Step 1: Sharing the Map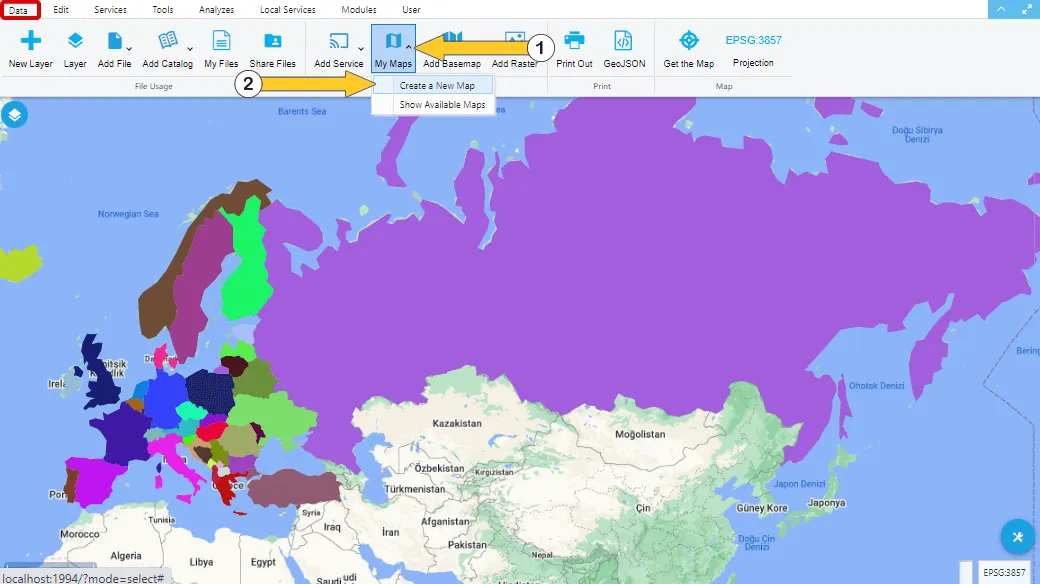 In order for the map to be shared with everyone, the layer to be shared must be installed on the map. If the layer is loaded from the system, your map is ready to share. In order to share it with everyone, the 'Create a New Map' option is selected in the 'My Maps' button in the 'Data' top menu.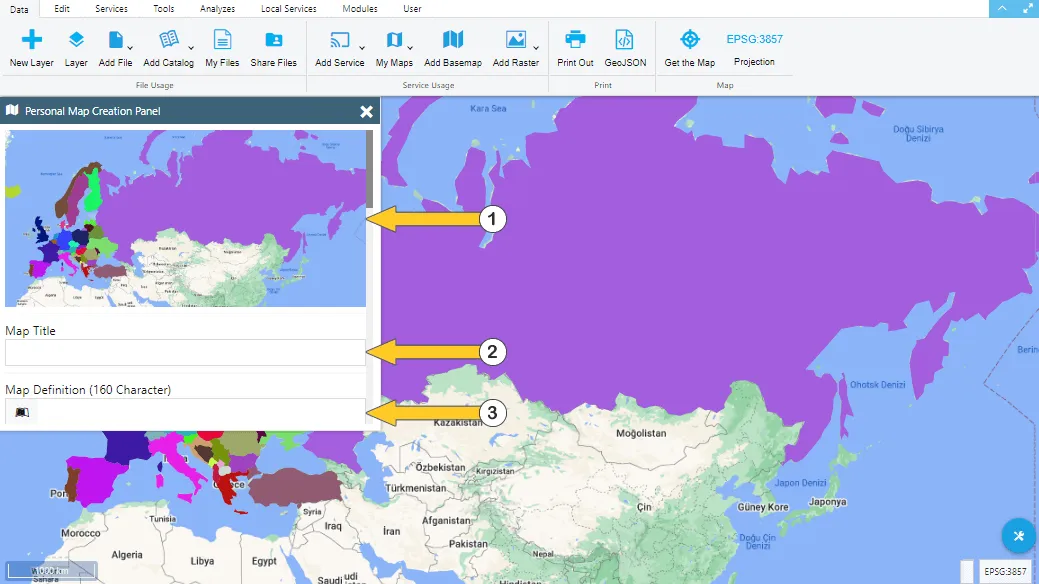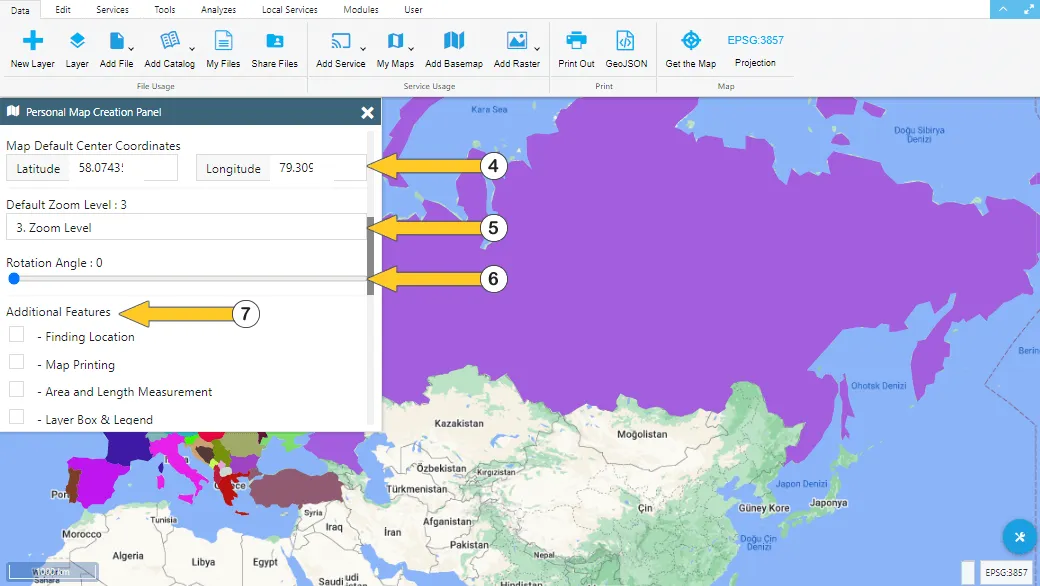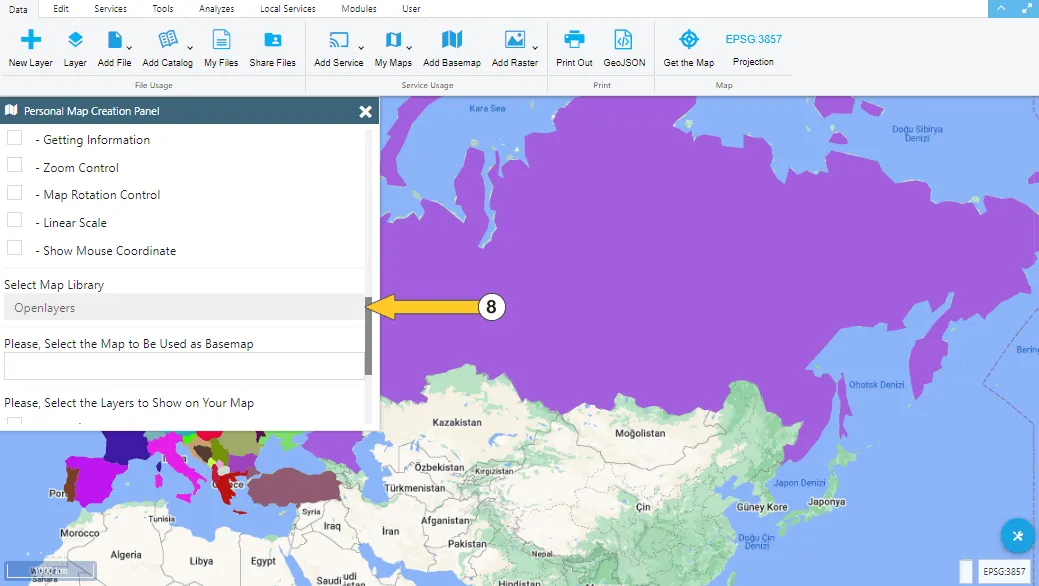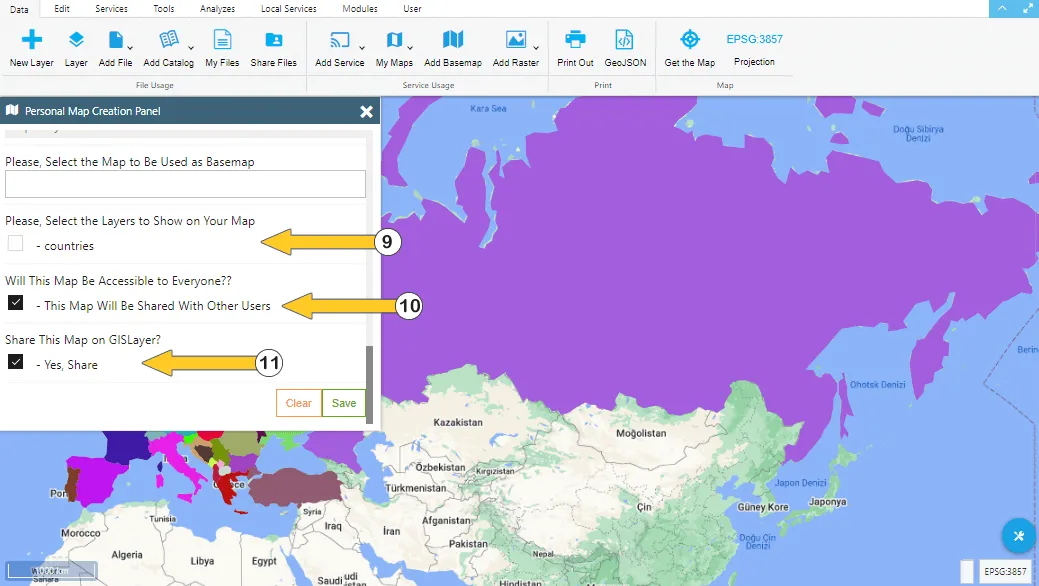 Features of appeared panel:
Image to appear on save

Map Title

Map Description

Starting Center Coordinates

Starting Zoom Level

Rotation

Additional Features:

a. Finding Location

b. Printing out Map

c. Area and Length Measurement

d. Data Downloading

e. Zoom Control

f. Rotation Control on Map

g. Linear Scale

h. Show Mouse Coordinate

Maps to be Used as Base maps

Layers to Show

Share with Other Users Option

Share on GISLayer Option
After the necessary information is filled in and the desired options are selected, click on the save option.