Admin
10.03.2020
Kategorie : WEB GIS Education Documents
This function in the GISLayer Software designed to use the point, area and line equivalents of addressing locations such as countries, regions, states, provinces, districts, and neighborhoods using spatial searches. You can also add and save the resulting geometries to a given layer. If you don't have a vector layer
Click on Data -> New Layer buttons to open the panel and create a new layer using this panel.
The following screenshot shows the position of the Create Vector Layer Panel.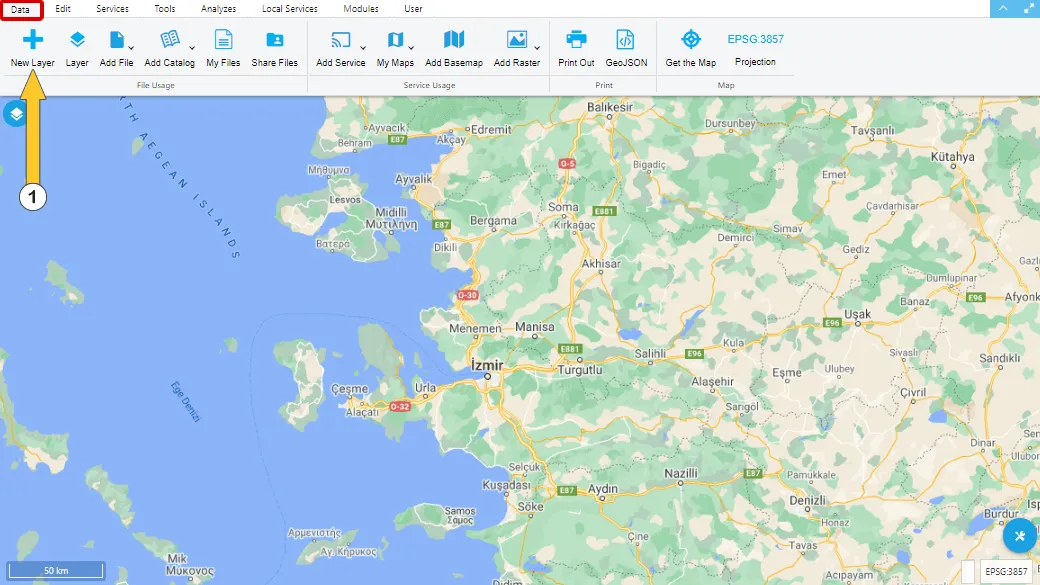 You can also quickly create layers using the quick layer creation button.
Part 1: Opening the Geometry and Location Search Panel
To open this panel use the Geo Search button at Services Menu.
The screenshot below shows how to get to the Geo Search button in a numbered order.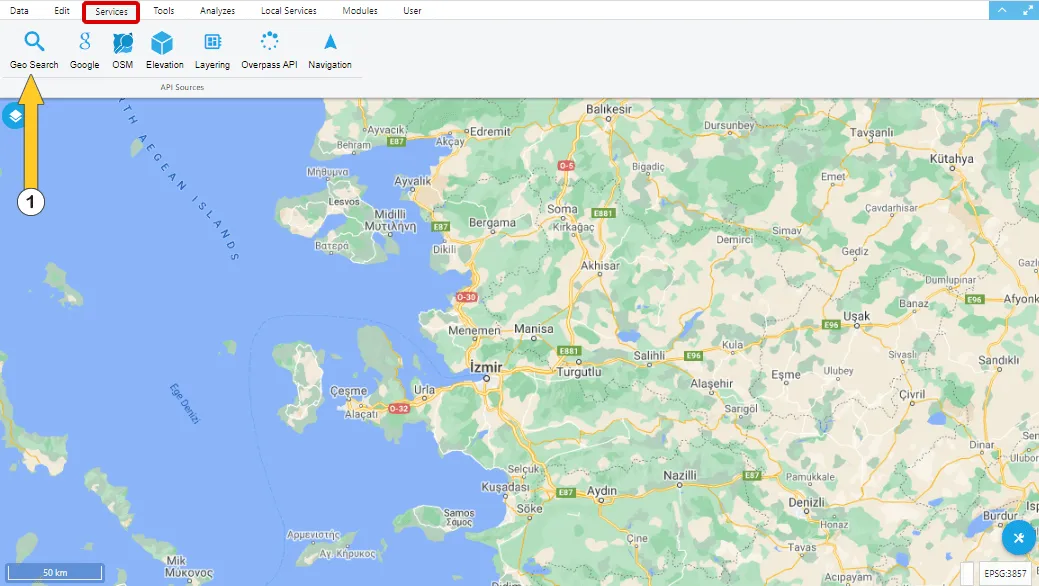 Part 2: Using the Geometry and Location Search Panel
There are some fields and information that the user must fill in in the Geometry and Location Search panel that opens after clicking the Geographic Search button. These are;
User needs to write his/her location information
User needs to show which layer she/he wants to add the geometry and location information to
Search results are listed with a maximum of 50 records. These search results are brought in three different geometry types (point, polygon, line string). The most frequently searched result in the list is at the top and zooms its position when clicked.
If the related search will be saved to the layer should be clicked to Save button
In the screenshot below, the sections of the panel are shown with an example.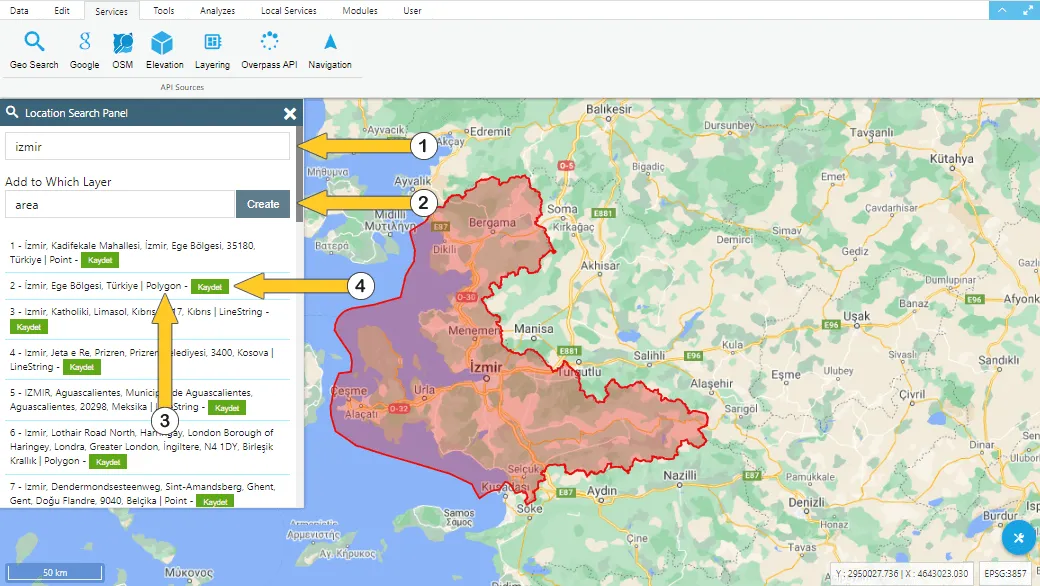 To get the geometric information of the listed places, right-click on the vector data and select Get Information option in the drop-down menu.
In the screenshot below, the information of the corresponding geometry is queried.