Admin
10.03.2020
Kategorie : WEB GIS Education Documents
To select a vector feature on the map in the GISLayer Software, you must first have a vector layer. There are 2 methods to select vector feature on the map. The first is to use Selection Tools in the Edit tab. The second one is for our users who prefers keyboard shortcuts. The vector geometries on the map can be selected by holding down the CTRL key. When you perform selection, features interact with selection geometry from all vector layers will be selected. Thus, any geometry that has a spatial relationship with the geometry used in the selection process will be selected.
The screenshot below shows position of the Selection Tools.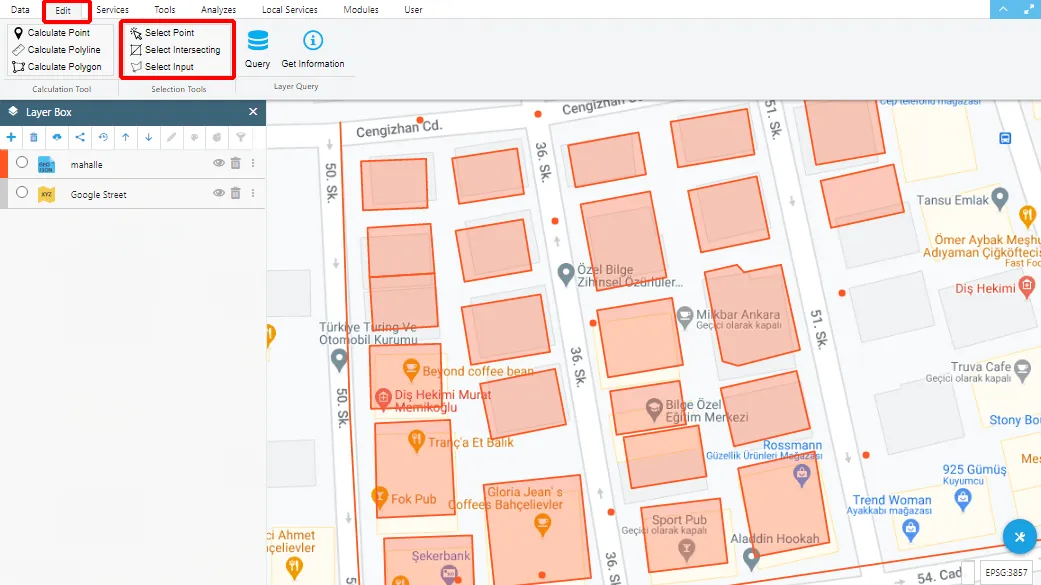 Part 1: Introduction of Selection Tools and Example Practices
In GISLayer Software there are 3 buttons in the Selection Tools button group. These are;
Select By Click: After clicking the button, the vector selection will be activated and selection can be made with one click. So to select a new vector geometry you will need to click Select By Click button.
Select Intersections: Polygon and polylines on the map that intersect with the line drawn with Select Intersections tool will be selected.
Select Within: The vector geometries within the drawn Polygon will be selected.
After selecting vector data with the selection tools described above, the color of selected features will be green.
The following screenshot shows the positions of the buttons and a selected feature example for each button.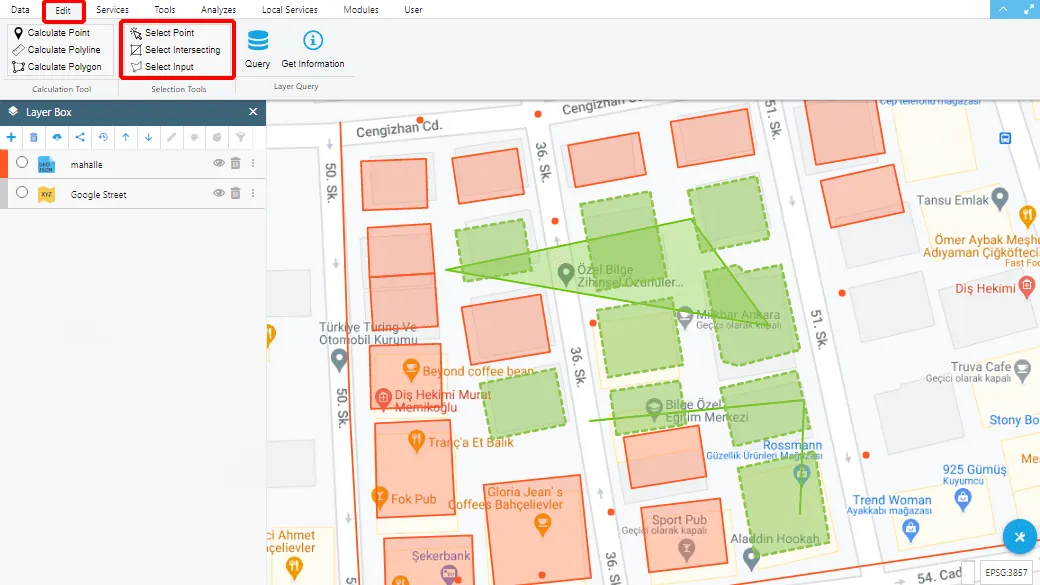 Part 2 – Clearing Geometries used for Vector Feature Selection
To delete the drawn geometries for selection, right click on the map and then select the Clear Map option on the screen once the menu opens.