Admin
10.03.2020
类别 : BlueGIS Mobile Education Documents
Vector layers can be downloaded in BlueGIS software. Access the options in the layer box under the layer download panel.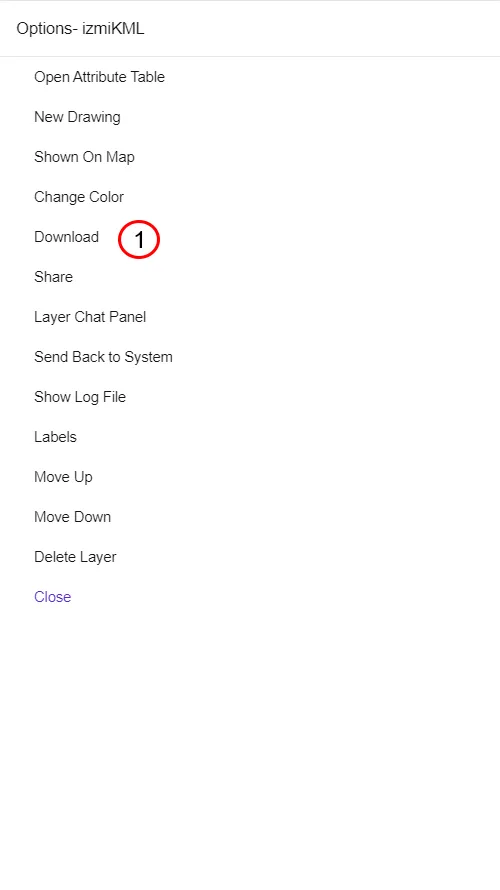 Step 1: Download the Layer in the Selected Format
The geometries to be downloaded and the file format to be saved can be selected in the layer download panel. Besides, geometries can be downloaded in the desired coordinate system.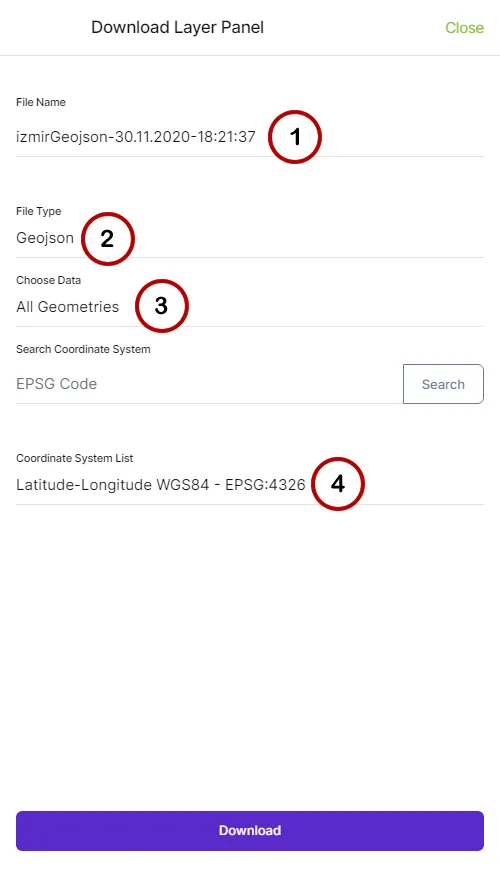 File types that can be downloaded:
GeoJSON
KML
WKT
GPX
Shapefile
Excel
NCN
There are two options in the data selection section: all geometries and selected geometries. The geometries you want to download can be selected.
The filename initially comes with the date and time. The desired name can be entered in the file name field. After making the selections, the layer can be downloaded with the download button.