Admin
10.03.2020
类别 : BlueGIS Mobile Education Documents
New drawings can be created in vector layers in BlueGIS. Depending on the type of layer, polygon, line or point can be created. To start a new drawing, click on the "new drawing" button in the options menu, which appears by clicking on the options in the Layer Box.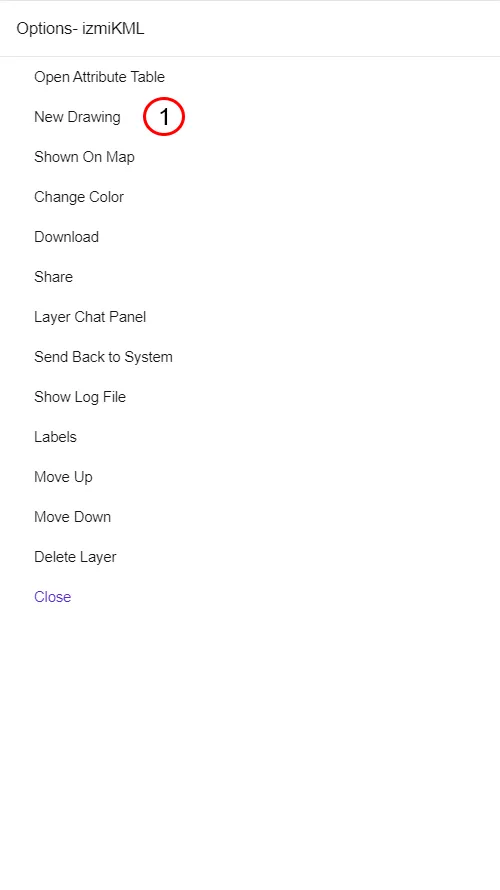 Step 1: New Drawing
In the new drawing creation panel, there are 3 menus including maps, features, and drawings. Drawing buttons are available according to the type of layer in the features menu. If the layer type is "all", you can draw in all three geometry types.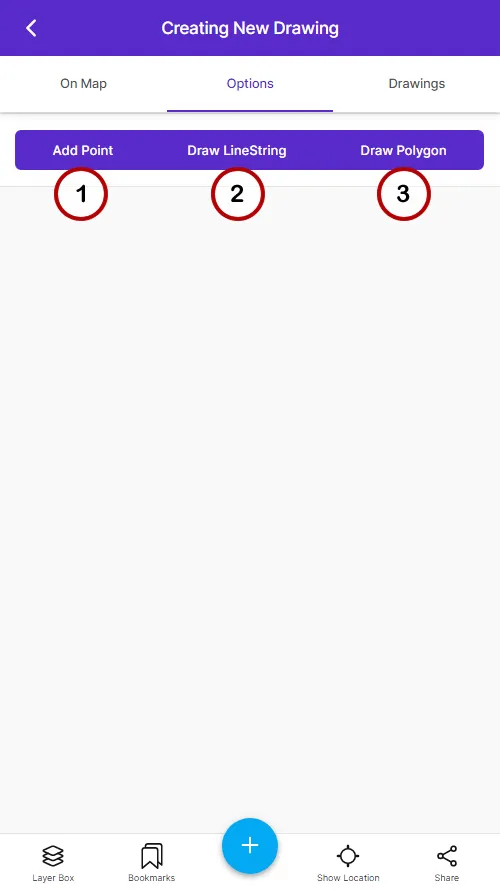 Drawing is selected on the map after selecting the geometry to be drawn. After the drawing process is finished, the features appear so that the drawing can be saved. Index and geotype fields are filled automatically. If there is any other field in the layer, those fields can also be filled. Then click the save button.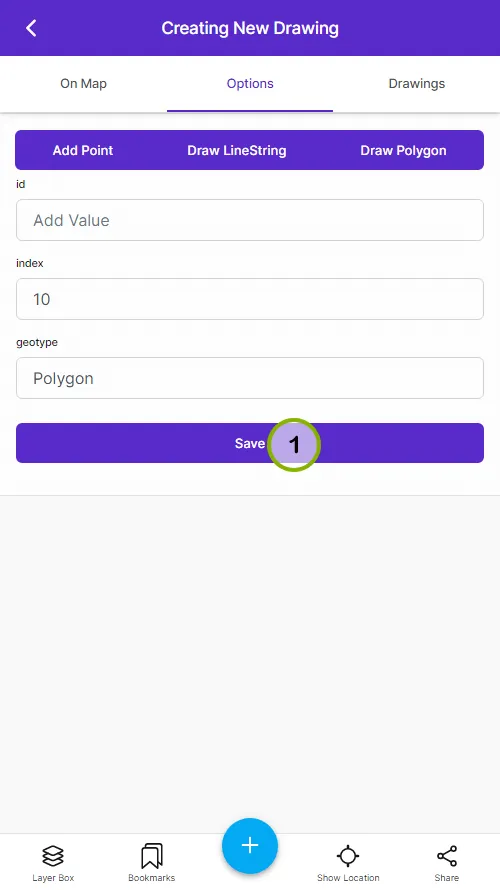 The geometry you drew will be saved in the layer.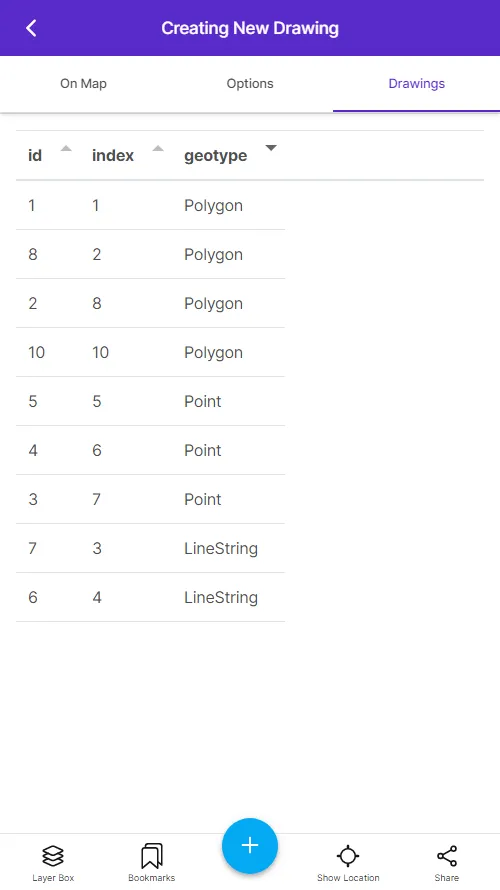 The result of the drawing is shown below.