Admin
10.03.2020
类别 : BlueGIS Mobile Education Documents
The Overpass API is a read-only API that provides specially selected sections of OSM map data. It is possible to visualize the selected data on the map with the Overpass API menu in the BlueGIS.
Step 1: Overpass API
The overpass API panel can be accessed via the 'Overpass API' option in the "Data Library" on the left menu.
Step 2: Overpass API Panel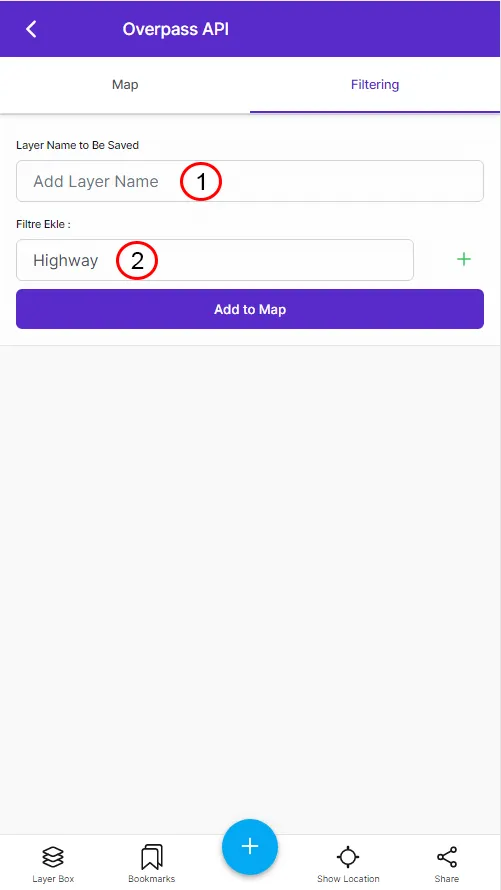 The layer name to be registered is entered in the Overpass API panel. The layer will appear with this name in the layer box. After naming the layer, the data requested to filter will be selected.
NOTE: Any number of filters can be added, but a bigger data size will cause failure.
The list of queries that can be applied with Overpass API is listed below.
Path Filtering

1.1. Highways

1.2. Primary Highways

1.3. Bus Stops

Buildings

2.1. Buildings

2.2. Cafe

2.3. Restaurants

2.4. Theaters

2.5. Bank

2.6. Markets

2.7. Fast Food Restaurants

Places for leisure time

3.1. Outdoor locations

3.2. Parks

Sports

4.1. Sports Centers

4.2. Swimming pool
In the query made as an example, buildings and roads were added as filters.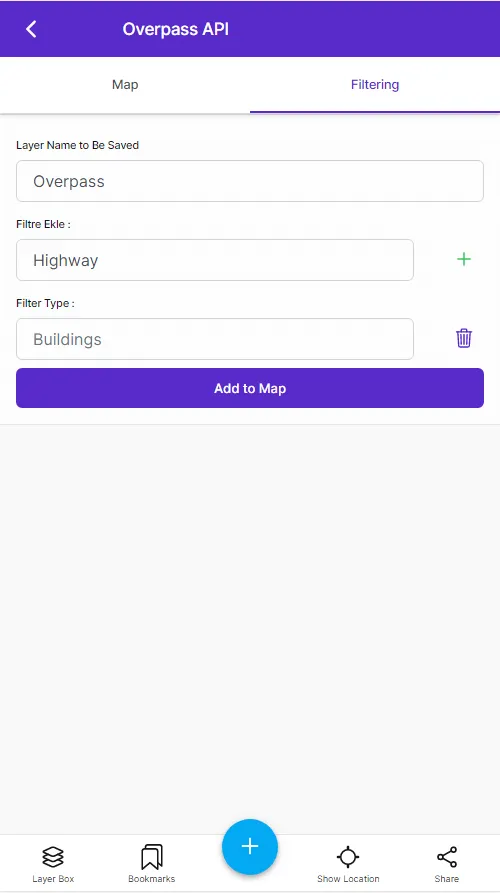 The filtering result is shown below.