Admin
10.03.2020
类别 : WEB GIS Education Documents
Changes made in system files are saved in the log file. Thanks to the log information, the changes made can be observed or even undone. In order to view the log information, click on the 'Display Log File' button, one of the options of the layer whose log information is to be accessed, in the layer box.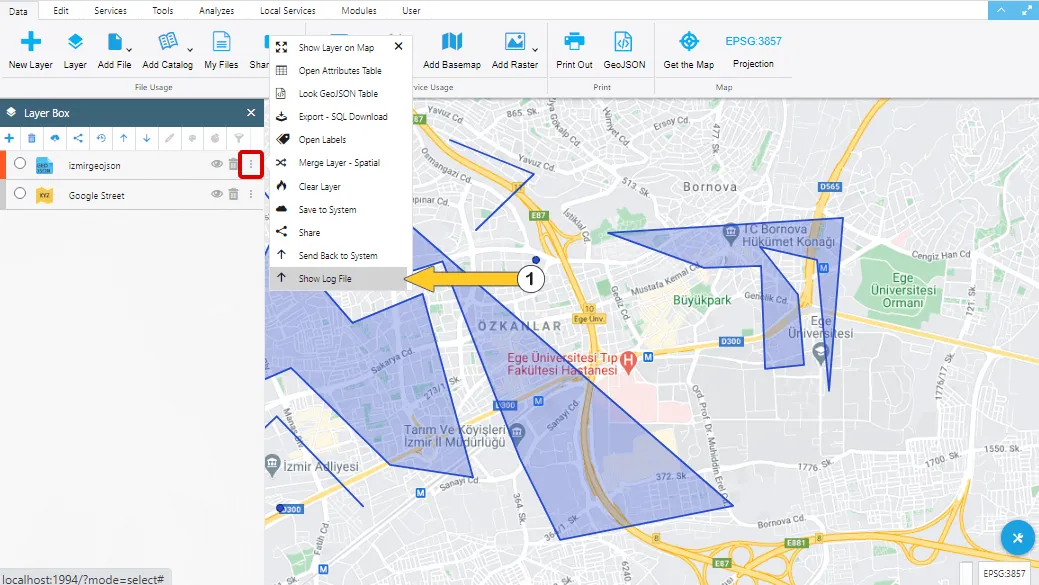 Step 1: Log File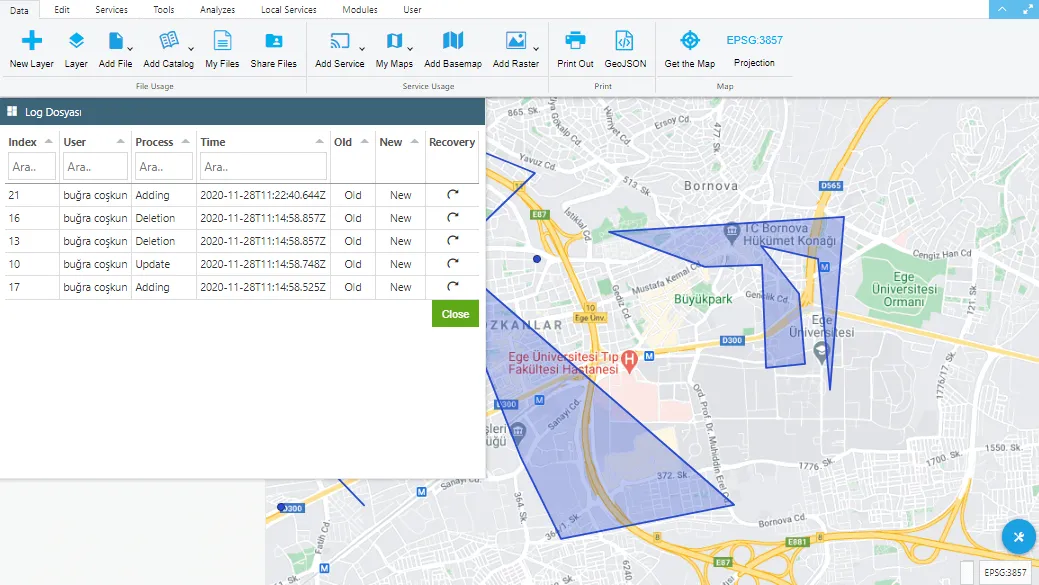 The changes made in the file are listed in the log file. When the change was made and by whom, can be seen. In addition, the old versions of the edited geometries can be displayed.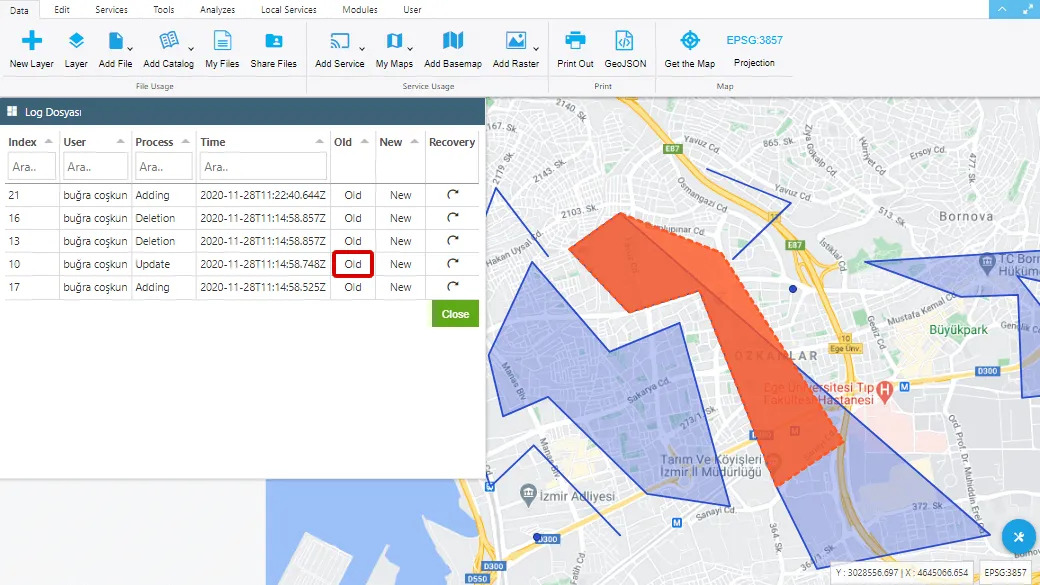 Deleted geometries can be displayed.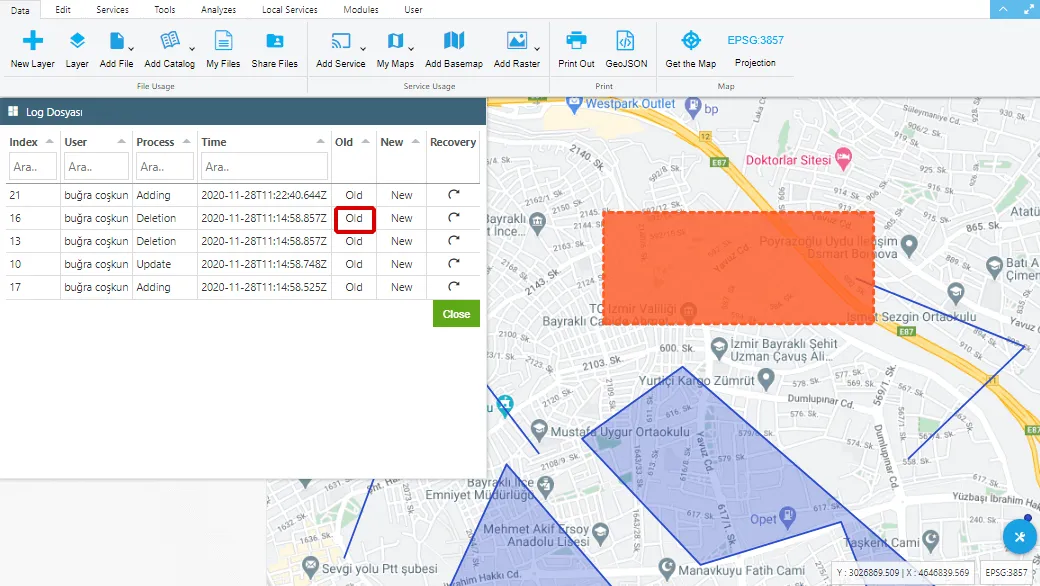 With the Recycle button, geometries are restored to their previous state so data loss is prevented.