Admin
10.03.2020
类别 : WEB GIS Education Documents
If you have a membership in the GISLayer system, you can store your files in the system. You can access your stored files later from anywhere with internet access.
Click on the link below to download sample data.
https://gislayer.com/data/system.rar
Step 1: Adding System File
The layers installed on the map are listed in the Layer Box. To open the Layer Box, click on the 'Layers' option from the 'Data' menu or click on the Layer Box mark on the map.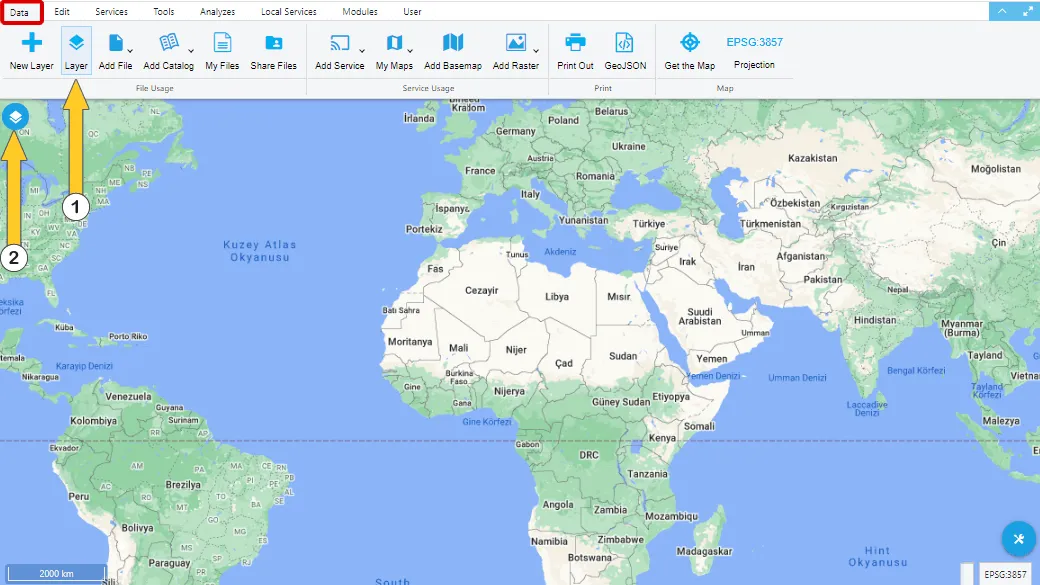 Next to each layer is an Options button. The "Save to System" option is selected through the Options button next to the layer to be save in the system. In addition to vector files, you can save service layers such as WMS, WMTS, PBF, MVT, XYZ to the system.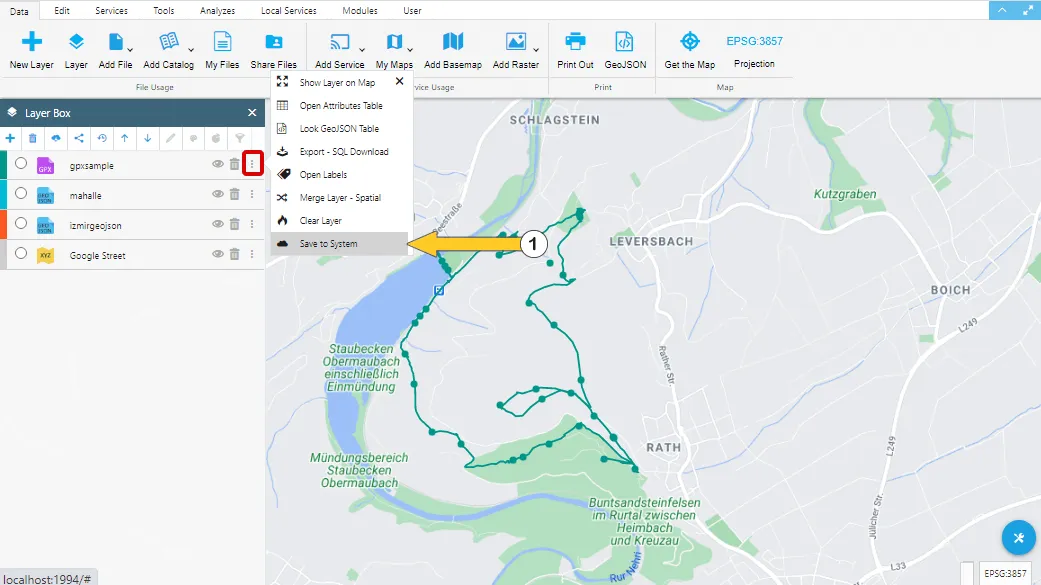 A question appears as to whether you are sure you want to save this layer to the system and the Yes option is selected.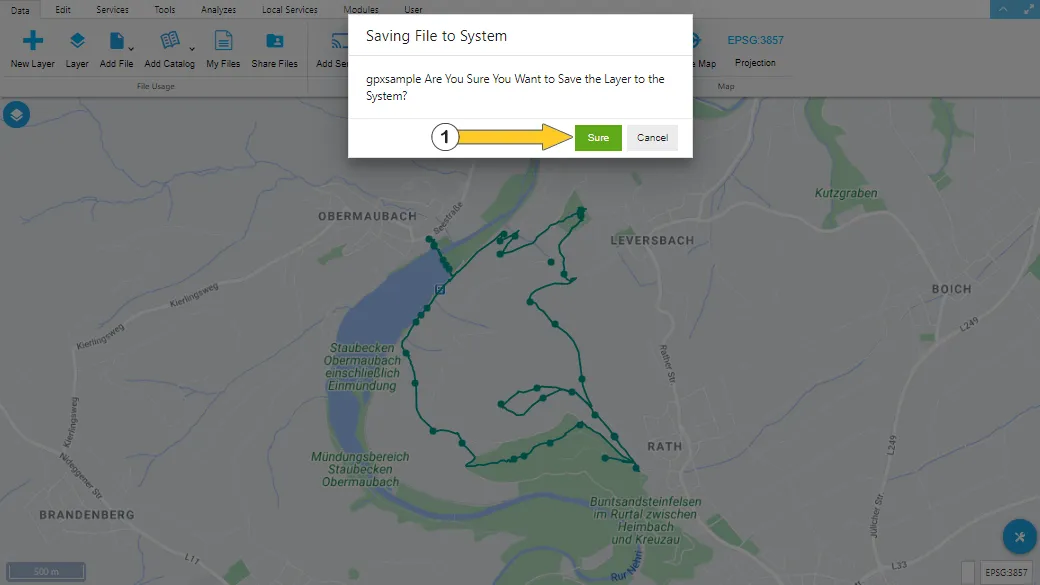 Your file has been saved to the system.