Admin
10.03.2020
类别 : WEB GIS Education Documents
The user can use this tool to download a base map for offline display.
Step 1: Tools -> Tile
On the Tools menu, click the Tile button.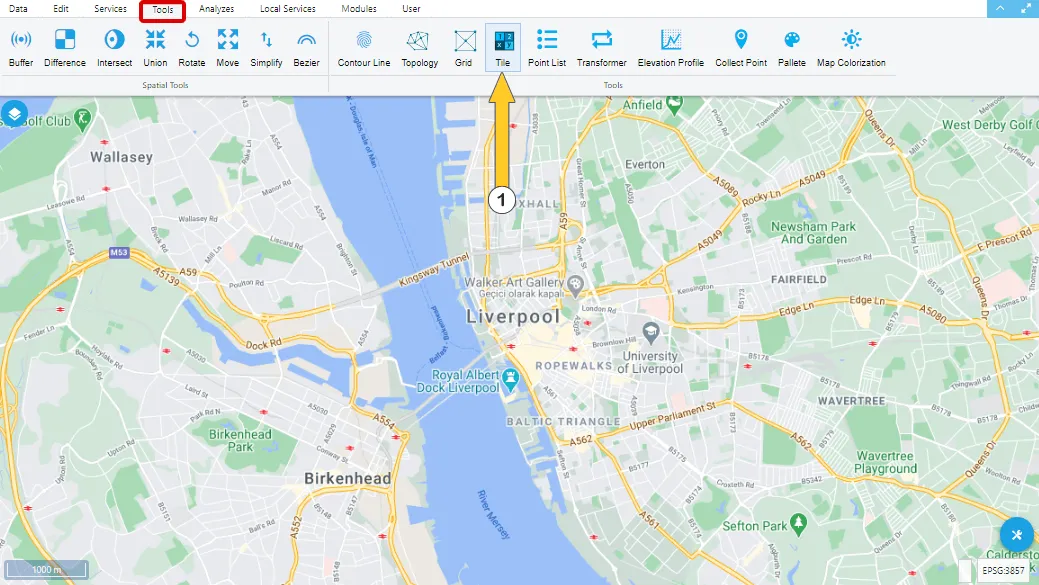 Step 2: Tile Download Panel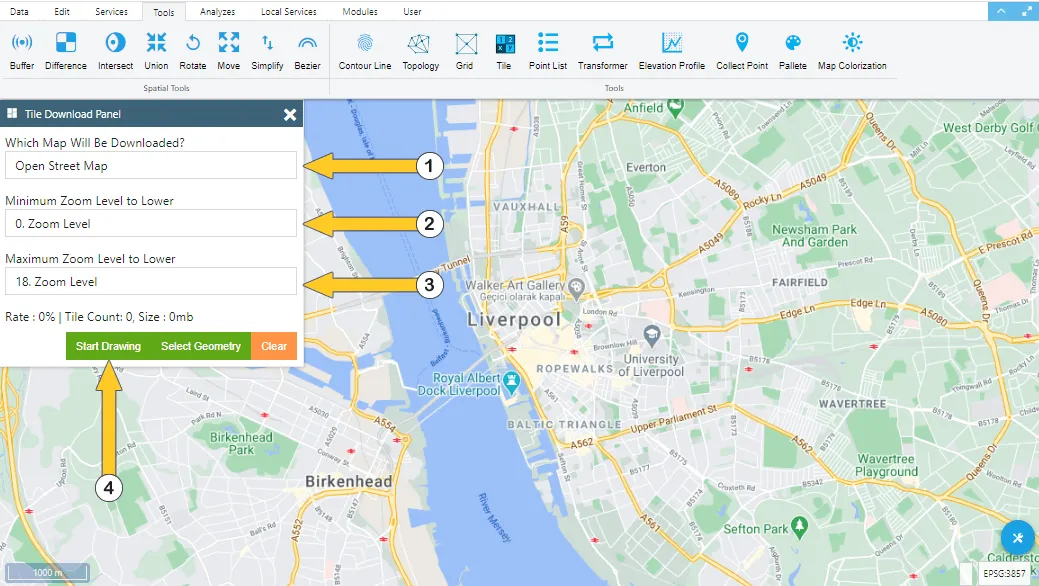 Select the map you want to download from the list. You can select the map you want to use as a basis depending on your usage needs.
The smallest zoom level of the map to be downloaded Select between 0-22.
The largest zoom level of the map to be download Select between 0-22.
You can define the area of the offline map of which you want to download by drawing or selecting the geometry.
After selection, when the Calculate button is clicked, the number of tiles and the size of the data to be downloaded in the selected area will be calculated.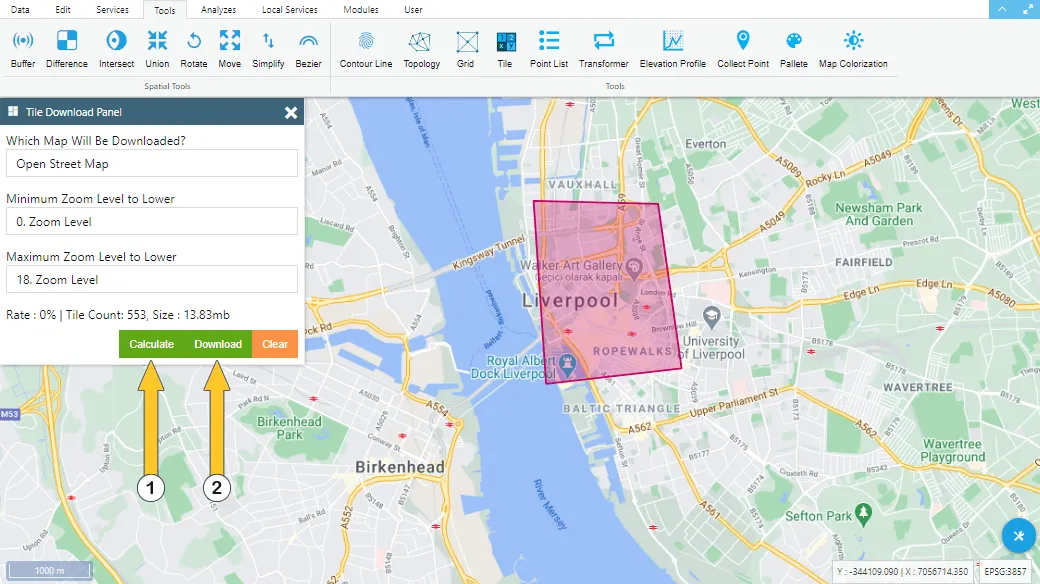 You can download the data after completing the steps above. The downloaded compressed folder contains one file for each zoom level. These files contain a library of leaflet maps.
Users can use the downloaded maps offline with the web extension in the folder as a base map.