Admin
10.03.2020
类别 : WEB GIS Education Documents
Step 1: Tools -> Grid
This tool is used to create identical geometries within a certain area. You can later use these geometries for many different purposes and move them to a different position on the map. Please follow the steps below to use the panel.
On the Tools menu, click the Grid button.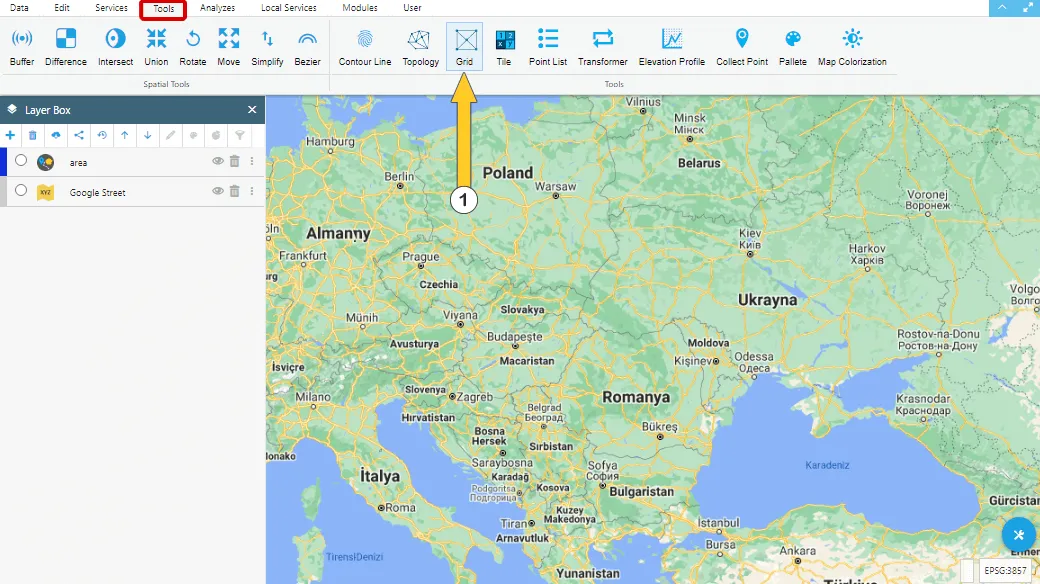 Step 2: Grid Creation Panel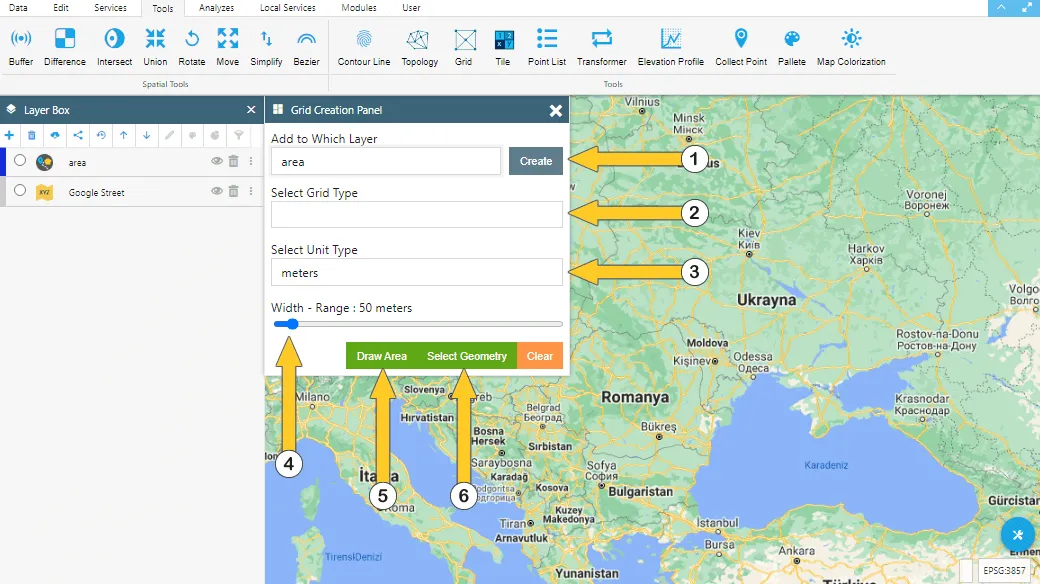 Select the layer to which the grids are to be added.
You can select grid type as point, square, triangle or hexagon.
You can select the unit to be used for the distance between the grids.
Set the distance between the grids.
If there is no previously created area or previously created geometry, you can draw an area and create a grid within that area.
If there is a previously created area, select a polygon from the map by clicking the button.
Note: You can easily create the layer with the quick layer creation button.
Once you select this, now that you have specified the area in which the grid is to be created, you can create new grids using the Create Grid button. You can see some of the grid examples created below. In addition, you can delete the polygon areas that you have used as boundaries by selecting the Delete Map option from the pop-up menu that opens with a right-click.