Admin
10.03.2020
类别 : WEB GIS Education Documents
If you want to create a height model using point heights in an area, you can do the following steps. The purpose of this process is to create a terrain model from the point heights measured by surveying or obtained by other methods, to obtain information about the topography of the terrain and to use this information as a basis for other projects if necessary.
Click on the link below to download sample data.
https://gislayer.com/data/elevation-points.geojson
Step 1: Tools -> Surface
Prior to this process, users can create a new layer and save the triangle models on this layer or use the existing one.
Note: New layer can be easily created with the quick layer creation button in the panel.
On the Tools menu, click the Surface button.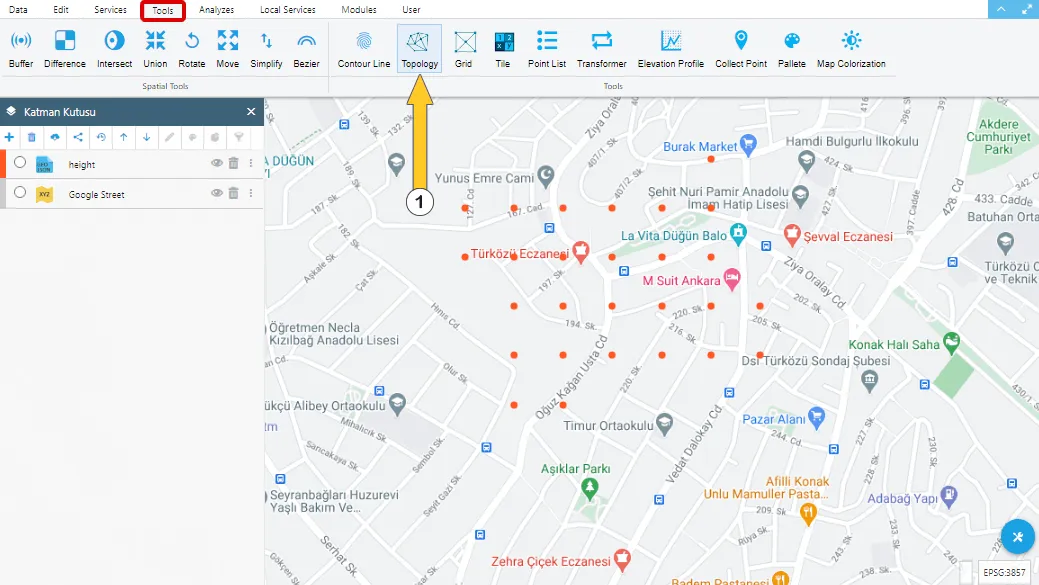 Step 2: Triangle Model Creation Panel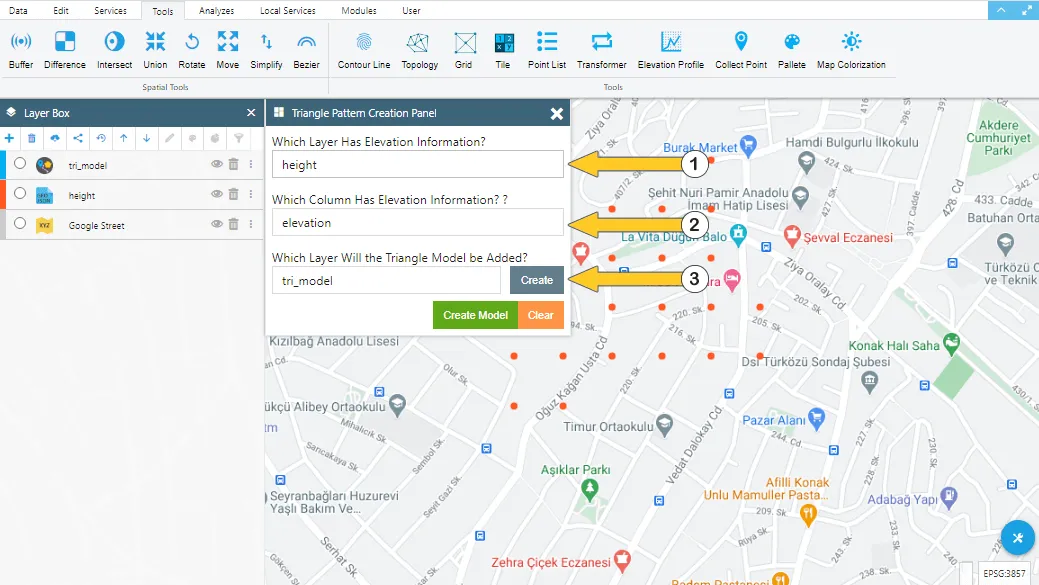 From the list, select the layer from which the height values are to be taken.
From the list, select the field in which the height values are stored.
Select the layer to which the triangle model is to be added. When this is performed by creating a new layer, there is no change in the layer where the points are located.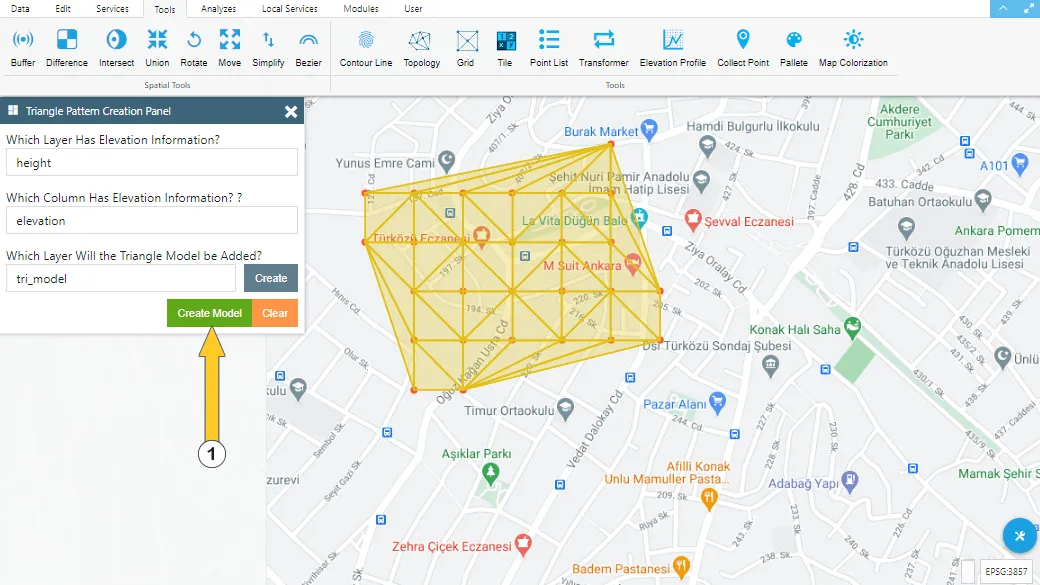 The height information of each corner of the triangles you created is added to the attributes table of the layer with the field names a, b, c. In this way, the created triangle terrain layer can be used to calculate the height values of new points with the interpolation method.